Graduate Student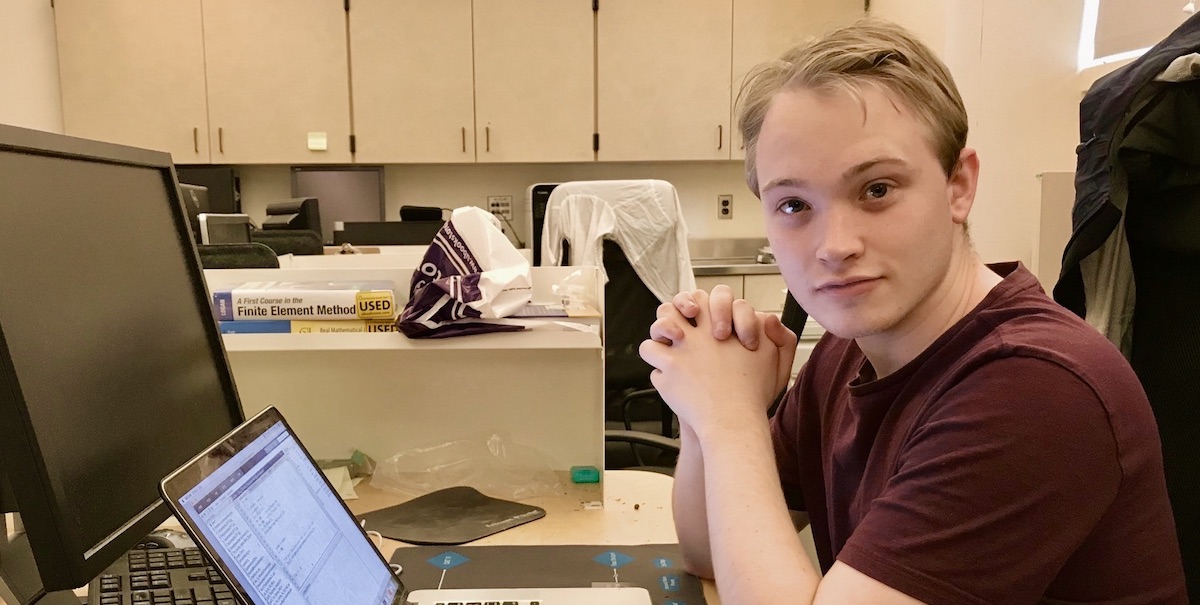 How did you become interested in engineering and of UW A&A in particular? Tell us more about your pathways leading you here.
I've always been interested in the rigor and practicality of STEM fields in general. When I was in high school, I took flight lessons, and although I was unfortunately too busy to go get my pilot's license, I still enjoyed it immensely. I think flight and spaceflight are uniquely inspiring and uplifting fields.
Tell us about your interesting internships and research experience.
I've found researching at the Laboratory of Engineered Materials and Structures, which I started as an undergraduate to be very interesting, there's a lot of fascinating projects my coworkers are working on. I think one of the things I enjoy most about A&A is learning about the research benign done.
What advice do you have for prospective students?
My advice for prospective students would be to get involved with undergraduate research. It's great experience and very easy to get involved here.