Undergraduate Student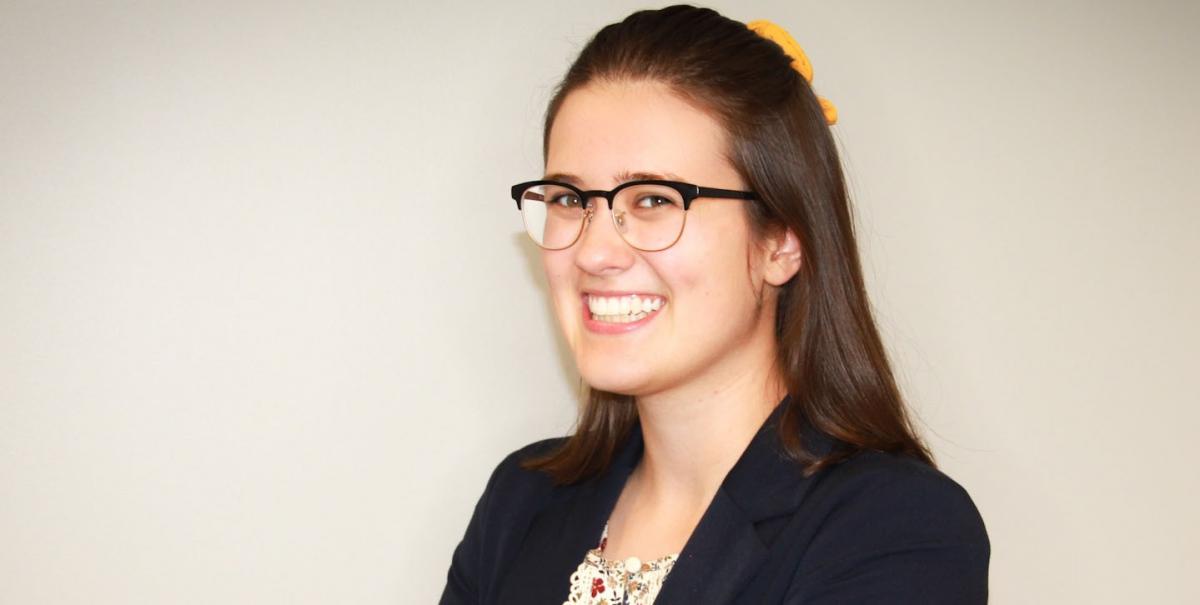 How did you become interested in engineering and of UW A&A in particular? Tell us more about your pathways leading you here.
I have wanted to be an aerospace engineer since I was nine. For my birthday, my dad took be to see a space shuttle launch at Cape Canaveral. I was not yet a massive space nerd, but I liked science, so he thought it would be fun for us, and it wasn't too far because I grew up in Georgia. As soon as I saw that launch, I knew immediately that I wanted to build rockets! After that, I went after every engineering opportunity, from summer camps to eventually becoming the first girl at my school district's tech school to take the engineering class. I then took the metal shop class, where I learned to machine, weld, rivet, and everything in between! This class helped me discover my love for manufacturing. The UW is a great fit because of the excellent educational and experiential experiences and all of the aerospace opportunities here in Seattle.
Tell us about your interesting internships, activities and research lab experience.
This past summer, I had the pleasure of being a Brooke Owens Fellow interning at SpaceX in Hawthorne, CA working on Primary Structures for Dragon 2 Capsules (the ones slated to carry astronauts this year!!). While I was there, I got to contribute to projects in design, test, and manufacturing engineering. It was so fun to work at such an influential company and to know that I was working on hardware that would go to space! The people there are lovely and so enthusiastic about the company's mission, and there is nothing more exciting than being on the floor in a rocket factory. In Summer 2020, I am thrilled to say that I will be interning at Blue Origin in Kent, WA working on engine production!
I am very proud to be a part of the rocket team, Society for Advanced Rocket Propulsion (SARP), here on campus. I started as a freshman on the Structures sub-team, working on the fins, and last year I was the project lead for the oxidizer tank on the Propulsion sub-team, and now I am the Actuated Valve Bays project lead. I love that SARP gives students the space to be exposed to multiple disciplines of aerospace engineering, such as propulsion, structures, and avionics, but also the different types of engineering that go into each one, like design, analysis, manufacturing and testing. It is also an opportunity for us to develop leadership and teamwork by working with peers on a project that we are passionate about.
The summer after my freshman year, I did research through the Summer Undergraduate Research Program here at the UW with Professor Sawyer Fuller in the Autonomous Insect Robotics Lab in the mechanical engineering department. There, I worked on miniature hopping robots using micromachining processes, and I presented research during the Summer Research Symposium in 2018 and the Undergraduate Research Symposium in 2019.
What do you enjoy most about A&A?
I love knowing that everyday I am fulfilling my childhood dream of being a rocket engineer. It isn't easy and the road has been long to get here, and there is still plenty further to go, but I know that I am doing what I love. I know that every class, every SARP meeting, every obstacle scaled and project completed is helping me become a better engineer everyday and that I am preparing for the engineering challenges I will face once I enter the workforce.
What advice do you have for prospective students?
There is no straight line to success. You will get rejected from things, you will fail, and you will seriously screw some things up. And that is totally okay! Try not to compare yourself to others; everyone only shares what makes their success look easy, and everyone is faking it all the time! Also no one does anything alone: find mentors and use them! Take risks and apply for things even if you might not get it. Don't do everything, but pick a few things that you really care about. Take care of yourself. Find opportunities to grow as an engineer. And most importantly, find your "why." Why do you love engineering or aerospace? Let this fuel you going forward!