Undergraduate Student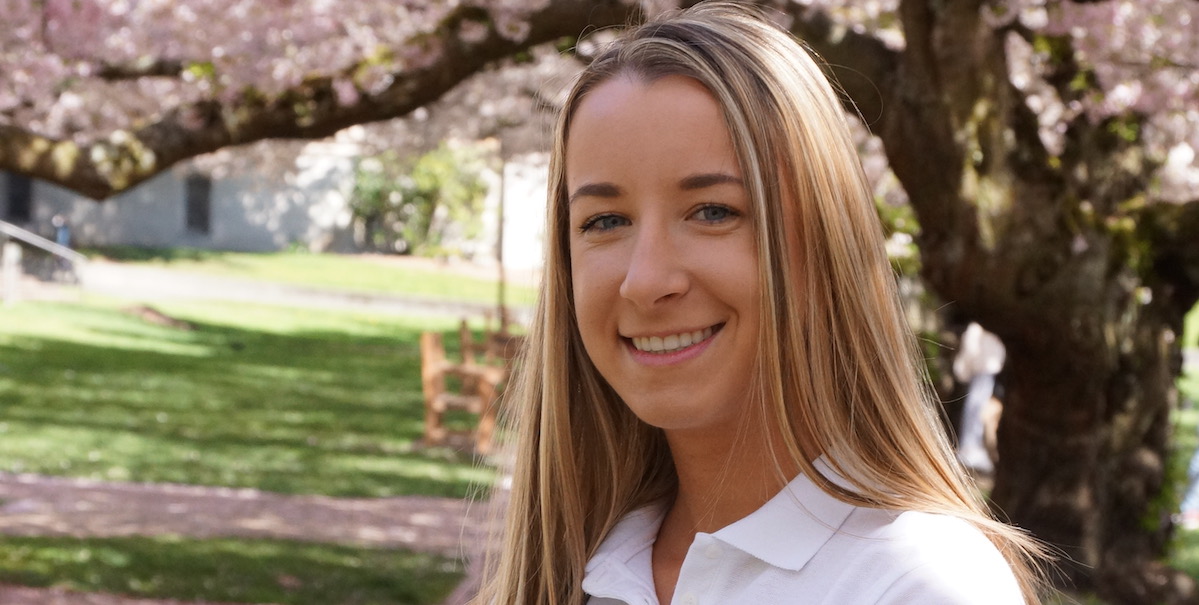 How did you become interested in engineering and of UW A&A in particular? Tell us more about your pathways leading you here.
My passion for space exploration began in elementary school and never wavered. In high school, I volunteered weekly at the Museum of Flight to learn as much about aerospace as I could while encouraging this interest in visitors. My enthusiasm for math and science, coupled with a fascination of all things space-related, led me to pursue aerospace engineering at the UW. As a first-generation engineer and daughter of immigrants, I was deeply motivated to prove my ability to succeed independently.
I find the aerospace industry to be one of the most impactful and rewarding, as the culture welcomes those that are curious and ambitious, constantly striving to do the impossible. I chose A&A because of the educational and extra-curricular learning opportunities available to get the most of my collegiate engineering career.
Tell us about your interesting research lab experience.
Sophomore year, I was a research assistant in the Aircraft Icing & Aerodynamics Research Group, where I fabricated and pressure tapped 3D printed wing models for static pressure testing to observe the effects of ice accretion and formation on aircraft systems.
Last summer, I held an aerospace engineering internship at magniX, an electric aircraft motor company. I worked on designing a mobile, high voltage charging unit for electric airplanes, a challenging and groundbreaking project new to the industry.
Currently, I hold the position of Airframes Lead within the Society for Advanced Rocket Propulsion (SARP), our student rocketry team that designs and builds a sounding rocket every year for competition. My team is responsible for the design, manufacturing, and integration of the rocket's composite airframes. SARP has been an invaluable experience, as leading a structures project team that emphasizes carbon fiber and fiberglass layups means I've been able to develop and refine hands-on manufacturing skills that are impossible to learn in a classroom. Being a project lead that heavily relies on integration between sub-teams, I've also gained the multi-disciplinary knowledge and problem-solving abilities necessary to make large systems work well together.
What do you enjoy most about A&A?
My favorite part of A&A is how intimate our community is within the UW's large campus. Over the years, my peers have become family to me, as we have shared the same small classes, projects, and clubs and have supported each other through it all. We were able to develop strong professional relationships with A&A faculty and learned from them immensely. Having professors that greet you by name in the hallways is a unique experience to have at the UW.
What advice do you have for prospective students?
Take advantage of every opportunity you come across. The UW has all kinds of clubs and research labs that allow students to put their academics to the test while making lifelong memories. Hands-on learning is just as important as studying coursework and creates well-rounded engineers.