Administration Academic Services & Advising Computing, Labs & Facilities Fiscal Communications & Outreach JCATI WA Space Grant Plasma & Fusion Scientists & Engineers KWT Student Workers
Administration
Kristi Morgansen
Professor and Chair
Faculty website
Kristi is the Captain of this Spaceship, aligning our efforts to a more excellent department as she also teaches and leads the Nonlinear Dynamics & Control Lab. We're not sure how she does it, but she must get excellent sleep.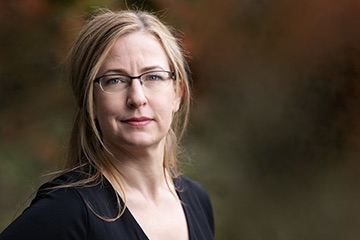 Rachel Reichert
Administrator
Rachel elevates the management of a rocket scientist department to an art. She is the gateway to our budgets as the head of fiscal and facilities. And she is streamlining all of processes to make us all work more efficiently.
Kim Maczko
Assistant to the Chair
Kim holds faculty destinies in her hands as she manages faculty HR and coordinates hiring for faculty, post docs and all academic visiting positions. She is also the portal onto Kristi's calendar.
Academic Services & Advising
Stanley Choi
Academic Adviser, Undergraduate Programs
Undergraduate programs
Stanley cares deeply about the undergraduate experience and gives out sage advice to prospective and current students regarding admissions, academic planning, scholarships, and co-curricular activities.  He also manages the A&A department's course listings on the time schedule.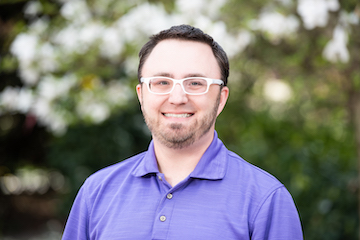 Paul Neubert
Graduate Programs Manager
Graduate programs
Paul manages our masters and doctoral programs including recruitment and admissions, student services, and frontline logistics. He is the perfect blend of competence, comfort and taskmaster to guide our grad students from fact-finding about the department through graduation. Grad students, talk through your plans and quandaries with Paul!
Computing, Labs & Facilities
Derrick Van Kirk
Facilities Manager
Derrick comes to A&A from Academic Affairs and HFS. He manages the facilities, space and safety of Guggenheim Hall, Aerospace Engineering and Research Building, and the 3x3 Aerodynamics lab. If you're looking for a creative solution to your problem, Derrick is the person to contact. If he can't help you, he certainly knows someone who can.
Carter Beamish
Instructional Lab Manager
Carter manages instructional lab spaces for A&A to ensure they run smoothly. He also helps manage departmental equipment so come to him with any equipment or design questions and he'll do his best to help out without bugging Eliot.
Eliot George
Lead Development Engineer and 3X3 Manager
Sometimes Eliot has to go through the excruciating process of detailing lab and workshop procedures and requirements to non-technical staff. He's "ok" with that. But he'd prefer to get our students and research groups all set up with their tech equipment and supplies and consult with them when needed.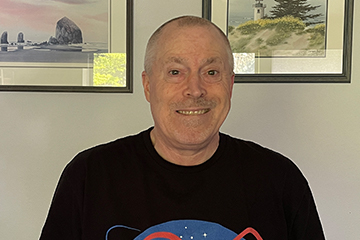 David Wilson
Sr. Computing Specialist
David makes sure our Zoom is working like we expect and we're streaming to all of the right places. He also manages our department hardware and software and supports the technology for our research projects.
Fiscal
Sonia Bill
Grant Manager
Sonia is an expert grant manager, making sure our faculty are on top of all grant requirements. Let her know when you want to apply for funding to launch research projects, so she can assist you through the process. Once your projects have lifted off, she will help with keeping them powered at high altitudes.
Elizabeth Lee
Grant Manager
Liz is our friendly neighborhood Grant Manager unless you forget your deadlines. She will search for you high and low as she is that passionate about keeping the gears of fiscal administration running smoothly. Don't forget your deadlines.
Bryan Elion
Budget Fiscal Analyst
Bryan is our lead in purchasing, A&A budget reconciliation and Procard transactions. He is pretty well-versed in many of the obscure purchasing requests in the department at this point!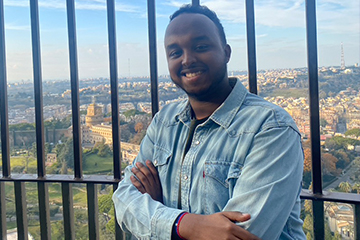 Khalid Mohamed
Program Assistant
Sometimes our faculty need extra fiscal support for budgets. Khalid is here for them and also handles department and research purchasing. Need to purchase a rocket booster or an aircraft widget? Khalid will help you with that.
Communications & Outreach
Amy Sprague
Project Manager and
Communications Specialist
Amy is our resident crusty Philadelphian, but she does get enthusiastic about our research. She writes our department news and features. Go ahead and tell her what you're up to. Beware though: She might give unsolicited advice on using UW colors and fonts.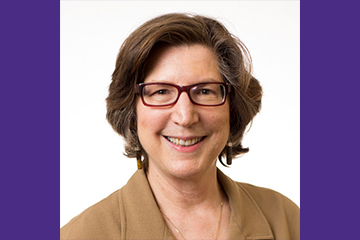 Wanda Frederick
Community Relations and Communications Specialist
You know all of the faculty awards we've been racking up? Those nominations start with Wanda. And she knows how to communicate our department strengths to deepen our connections to alumni and the community.
JCATI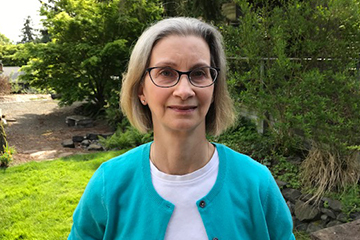 Beth Hacker
JCATI Program Manager
JCATI Website
Beth has been extremely successful at running the JCATI program and making sure our legislators understand the benefits to students, faculty, and the aerospace industry in Washington state. Check when the next annual JCATI symposium is - she runs that too.
WA Space Grant
Mary Denmon
Deputy Director of Program Operations of WA Space Grant and Interim Director of Northwest Earth and Space Sciences Pipeline
WA Space Grant website
Mary manages all of the WA Space Grant educational programs and plans STEM outreach activities. Interested in Lunar Lava Tubes, High Altitude Balloons, or CubeSats? She runs it all.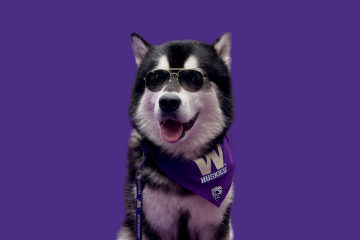 Chris Wallish
Communications Manager
Chris is the voice of WA Space Grant, working on all of the announcements, registrations, events, and promotions covering all of the program's outreach.
Daniel Colvin
Program Coordinator
Daniel manages the fiscal "orbit" of WA Space Grant, coordinating purchasing, reimbursement, and fiscal reporting for sub awards and direct activities for the WA Space Grant Office.
Plasma & Fusion Scientists & Engineers
Christopher Hansen
Research Scientist/Engineer - Senior
Chris leads the HIT-SI Lab and the development of 3D numerical tools for studying fusion plasmas. He also collaborates with our national partners (CTFusion, PPPL, Columbia) to make fusion energy a reality.
Aaron Hossack
Research Scientist/Engineer
Aaron operates the HIT-SI3/ HIT-SIU experiment to study sustained spheromak plasmas. He is mastering the use of diagnostic techniques including laser interferometry, spectroscopy, tomography, high-speed imaging, and magnetic sensing.
Kyle Morgan
Research Scientist/Engineer
Kyle uses high-performance computing resources to develop and validate physical models to describe highly non-linear plasmas in the HIT-SI Lab. Studies the formation and sustainment of magnetized plasmas towards the eventual goal of fusion power generation.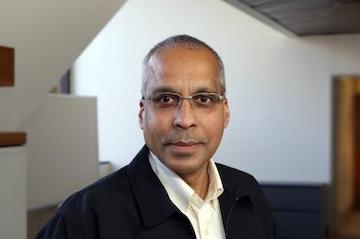 Roger Raman
Research Scientist/Engineer Principal
As if it weren't hard enough to produce fusion reactions, the process can get interrupted and damage equipment. Roger is working on strategies to avoid these disruptions.
John Rogers
Engineering Technician Lead
John once remarked how slow lightning is in comparison to the plasmas in his lab. As he's the person who designs, builds, troubleshoots and repairs mechanical and electronic hardware for plasma research, that really says something about his superpowers.
Kirsten Wind Tunnel (KWT)
Riley Harris
Test Engineer
Riley ensures that the wind keeps blowing in the KWT and manages day-to-day testing operations, data quality and tunnel maintenance.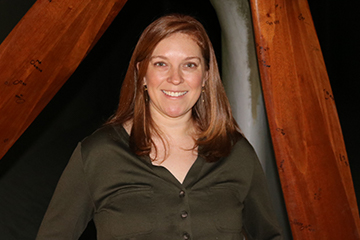 Cara Winter
Interim Business Manager
Cara keeps the KWT functioning like the aeronautical paradise that it is and supervises the intrepid Wind Tunnel Student Crew. She makes sure the data is always streaming, the wind is always blowing, and the aeronautical models are flying high.
Student Workers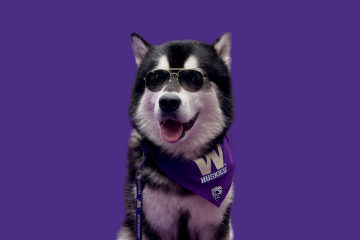 Mckayla Buckley
Student Worker - Admin
With Taylor, Mckayla handles administration tasks including front desk emails, phone calls, packages, and key distribution. As our most senior student worker with an amazing graphic and media skillset, we may try to block her graduation, so she'll stay with us longer.
Drew Deguchi
Student Worker - Comms
Drew is a master of graphics, social media and web content. If you have a new idea for communications, you can ask Amy, but she'll just turn around and ask Drew.
Taylor Odom
Student Worker - Admin
With Mckayla, Taylor handles administration tasks including front desk emails, phone calls, packages, and key distribution. You can ask her about her a capella group, but don't ask her to sing for you - that would be weird.