We are grateful for the guidance and expertise of this distinguished group of leaders in academia and industry. The Visiting Committee will meet annually to support the department and shape its future as an international leader in aerospace education.
Lars Q. Andersen (BSAA '68)
Vice President, Advanced 777 Product Development
Boeing Commercial Airplanes (Ret.)
Andersen earned a B.S. from A&A while concurrently earning two varsity letters in Crew and the Inspirational Award in 1969. Upon graduating he worked as a propulsion engineer at Pratt & Whitney Aircraft Engines while simultaneously completing a MS in mechanical engineering from Rensselaer Polytechnic Institute in 1972.
He began working for Boeing in 1973. After thirty-four years of Leadership at Boeing, culminating as Vice President and Program Manager with responsibility for all models of the 777 family of airplanes, Anderson retired in 2007.
Three years later he returned to Boeing as Vice President of 777 Product development reporting to the CEO. He was charged with leading the definition of the next derivative of the 777 that would have better fuel efficiency than the bestselling 777-30er.
Jason Andrews (BSAA '94)
President
Spaceflight Industries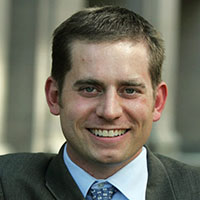 Jason Andrews is an American space and technology entrepreneur. He co-founded Andrews Space in 1999 with his wife Marian Joh, founded Spaceflight Inc in 2010, BlackSky Global LLC in 2013, and integrated all three entities together in 2015 under Spaceflight Industries. From 2013 to 2018 Andrews raised over $200M in capital to fund the development and growth of the BlackSky business plan. Andrews graduated from UW with a BS in Aerospace Engineering. While serving as a vehicle performance analyst at Kistler Aerospace Andrews developed the "rocket back" trajectory to recover the first stage of a launch site.
In 2010, Andrews founded Spaceflight Industries as the first commercial spaceline. Spaceflight provided space transportation services via rideshare on all existing rockets. This provided the market with an answer to the issue of vehicles being too small to purchase their own launch vehicle with the introduction of cube seats and nanosats. Spaceflight Inc later became the parent company of Andrews endeavors and in 2018 it was listed as one of the most valuable startups in the Seattle Area.
In 2013 Andrews founded BlackSky Global to build infrastructure so as to observe the planet in real time. The creation of this satellite network is used for the direction of high performing space assets.
Emilio Beltran (BSAA '99)
Principal Software Engineer
Microsoft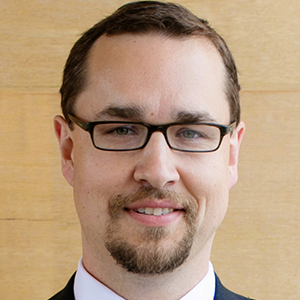 Beltran graduated with a BS from UW in 1999 with a degree in Aerospace, Aeronautical, and Astronautical Engineering. He worked as a Staff Engineer with the NASA Jet Propulsion Laboratory where he operated thermal technology hardware labs focused on thermal dynamics, heat transfer and hardware testing before starting his position at Microsoft in 2000 as a Software Development Engineer in Test. He has since been in software engineering development various features in the C# AND C++ automation. He is currently the Principal Software Engineer at Microsoft.
In addition to his work with the visiting committee, he also serves on the UW Alumni Association's Board of Trustees. He is a contributor to UW in many ways. In 2013 he and his wife Neely created the Beltran Endowed Fund for Undergraduate Student Support to help A&A undergraduates from economically and educationally disadvantaged backgrounds who are also the first in their families to attend college.
Paul Bevilaqua
Chief Scientist
Lockheed Martin Skunk Works (Ret.)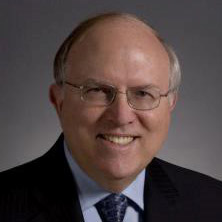 Dr. Paul Bevilaqua has spent much of his career developing Vertical Take Off and Landing aircraft. He joined Lockheed Martin as Chief Aeronautical Scientist and became Chief Engineer of the Skunk Works, where he played a leading role in creating the Joint Strike Fighter. He invented the dual cycle propulsion system that made it possible to build a supersonic VSTOL Strike Fighter, and suggested that Air Force and Naval variants of this aircraft could be developed to create a common, affordable aircraft for all three services. He subsequently led the engineering team that demonstrated the feasibility of building this aircraft.
Prior to joining Lockheed Martin, he was Manager of Advanced Programs at Rockwell International's Navy aircraft plant, where he led the design of VSTOL interceptor and transport aircraft. He began his career as an Air Force officer at Wright Patterson AFB, where he developed an ejector lift system for an Air Force VSTOL Search and Rescue Aircraft.
He earned a B.S. in Aerospace Engineering at the University of Notre Dame and a Ph.D. in Aeronautics and Astronautics at Purdue University. His study of re-entry wakes set new directions for turbulence research. He was elected to the National Academy of Engineering and a Fellow of the American Institute of Aeronautics and Astronautics. He received the Guggenheim Medal and the Collier Trophy. He also received AIAA & SAE Aircraft Design Awards, and AIAA & AHS VSTOL Awards. He was awarded an Honorary Ph.D. by the University of Cranfield and voted Engineer of the Year by the readers of Design News.
Suzanna Darcy-Hennemann (BSAA '81)
Chief Pilot - Director, Flight Training
The Boeing Company (Ret.)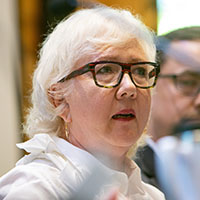 Darcy-Hennemann attended the University of Washington to study aeronautics and astronautics, graduating with a Bachelor of Science degree in 1981. The following year, she was promoted at Boeing to an instructor in the training department. This job involved training pilots in how the aeroplanes functioned and writing parts of the operations manuals.
She joined Boeing in 1974 and spent her first seven years in engineering. She became a trainer for airline pilots and in 1985 was named a Boeing Production Test pilot, thus becoming the first woman hired in this capacity at Boeing. In 1989 she became the first woman rated as a captain on the 747-400 and on the 737, 757 and 767.
Darcy-Henneman has also completed testing of the second of two airplanes in the 777-300ER (extended range) flight test program. As the lead pilot, she spent 537 flight hours testing overall engine performance in different environments and under a variety of conditions.
But that wasn't her first flight test program. Darcy was the lead pilot on the final 777-200 airplane to enter flight test. In 1996, she conducted extended twin-operations testing on the 777 throughout Asia.
Laila Elias (BSAA ' 98)
Director, Propulsion Systems Engineering, Boeing Commercial Airplanes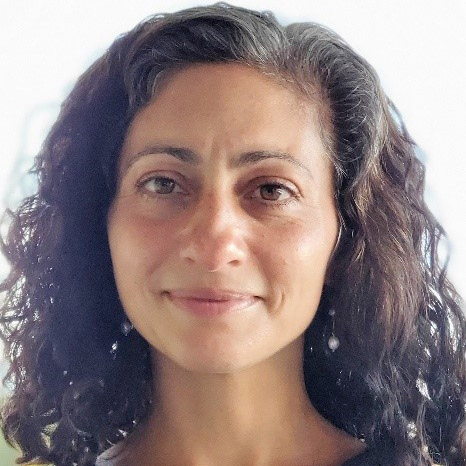 Laila Elias is Director of Propulsion Systems Engineering at Boeing Commercial Airplanes (BCA). She previously served as Propulsion Systems Director for the VC-25B Presidential Aircraft Recapitalization and as Propulsion Systems Director for the New Mid-Market Airplane (NMA). Laila has held several engineering and leadership roles in BCA Propulsion Systems on the 787, 777X, 737NG, 737 MAX, and ecoDemonstrator programs since joining Boeing in 2011.
Prior to Boeing, Laila worked at Blue Origin on the development of commercial vehicles for human spaceflight, and at the NASA Jet Propulsion Laboratory (JPL) on the development of future generation space-based telescopes.
Laila earned her B.S. in Aeronautics & Astronautics at the University of Washington, and her M.S. and Ph.D. in Aeronautics & Astronautics at M.I.T. with a concentration in structural dynamics and control systems.
Laila serves as the Boeing executive focal for the University of Washington Aeronautics and Astronautics Department. She is also proud to serve on the Board of Directors at FareStart, an organization dedicated to developing sustainable solutions to disrupt poverty and homelessness. She enjoys running, skiing, hiking, traveling, and spending time with her husband and three children.
Peretz P. Friedmann
Professor and Francois-Xavier Bagnoud Chair, Department of Aerospace Engineering
University of Michigan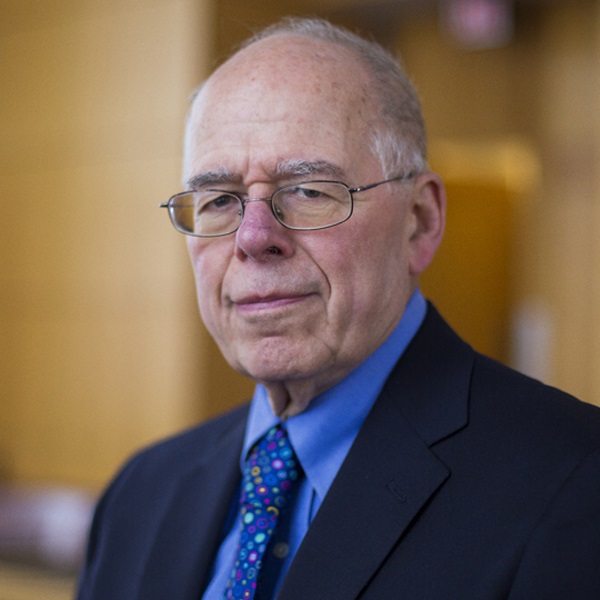 Friedmann is currently the François-Xavier Bagnoud Professor in the Aerospace Engineering Department at the University of Michigan, Ann Arbor. He is also the Director of the FXB Center for Rotary and Fixed Wing Air Vehicle Design. He has been with the University of Michigan since January 1999. Between 1972 and 1998 he was a Professor (1972-1977 Assistant Professor, 1977-1980 Associate Professor, 1980-1998 Professor) in the Mechanical and Aerospace Engineering Department of the University of California, Los Angeles. Between 1988 and 1991 he served as the Chair of the Department. He received his B.S. and M.S. degrees in Aeronautical Engineering from the Technion – Israel Institute of Technology and his Sc.D (1972) in Aeronautics and Astronautics from the Massachusetts Institute of Technology. Prior to entering the Academic world, Dr. Friedmann was a Senior Engineer at Israel Aircraft Industries and an engineering officer in the Israeli Air Force.
Reba Gilman
Vice President of Education
Museum of Flight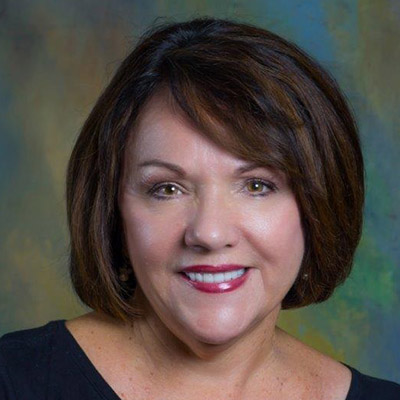 Reba Gilman is the founder and first principal/CEO of Raisbeck Aviation High School (RAHS). In this role she successfully built the program from the ground up, recruiting students and families and developing key partnerships to ensure stakeholder support for the school's mission of "preparing students for college, career, and citizenship, in the context of aviation and aerospace." The school has become a nationally recognized model of excellence, with students achieving in the top 1% in the nation; annually, approximately 70‑80% transition to STEM education post-secondary programs. After a decade of leading the high school and permanently locating the school on the campus of the Museum of Flight, Reba transitioned to the Museum of Flight in August 2014, where she currently serves as Vice President of Education, leading the Boeing Academy for STEM Learning.
Reba's career includes teaching business and marketing, administering career and technical education programs at a regional technical center and in a large comprehensive high school, guiding career education programs, consulting in the private sector, as well as education, owning and operating a retail business, and working in human resources for an astronautics company, as well as a staffing agency.
Reba has received many awards for her outstanding work in education, including being honored as a Pathfinder recipient by the Museum of Flight and induction into the Pathfinder Hall of Fame, Administrator of the Year by the Washington Association of Vocational Administrators, Lifetime Achievement Award by the Highline Foundation for Excellence, and Administrator of the Year by the Washington PTSA.
Gary Lai (BSAA '99)
Senior Director, Program Management
Blue Origin LLC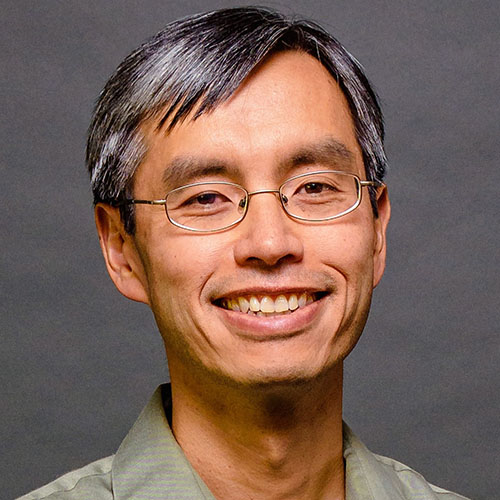 Gary Lai is currently a Senior Director of Program Management at Blue Origin, overseeing all upgrades and next generation designs for the New Shepard human spaceflight program. He joined Blue Origin in 2004 as one of its first 20 employees and has filled key leadership roles in growing the company to over 3,500 employees. His prior positions at Blue Origin include Senior Director of New Shepard Design Engineering, New Shepard System Architect, Crew Capsule Element Lead, NASA Commercial Crew Development Program Manager, Lead Systems Engineer, and Pathfinding Lead with responsibility for all company advanced research and development.
During the time Gary led the New Shepard technical team as System Architect in 2016, the program won the prestigious Collier Trophy from the National Aeronautic Association "for successfully demonstrating rocket booster reusability with the New Shepard human spaceflight vehicle through five successful test flights of a single booster and engine, all of which performed powered vertical landings on Earth." Gary has also received a Stellar Award from the RNASA Foundation in 2017, and was the 2019 recipient of the Blue Origin Founder's Award given by Blue Origin founder Jeff Bezos to the Blue Origin employee with the greatest record of technical ambition and achievement.
Prior to joining Blue Origin, Gary worked as a Flight Test Engineer on autonomous air vehicles at Dara Aviation, and as a Systems Engineer at Kistler Aerospace Corporation where he performed payload integration activities for the K-1 reusable satellite launch vehicle. Gary graduated from Cornell University in 1995 with a Bachelor of Science in Applied Economics, and from the University of Washington in 1999 with a Bachelor of Science in Aeronautical and Astronautical Engineering.
Andrew Madar
CEO
Aerozon Aviation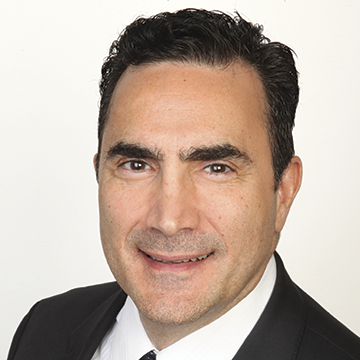 Madar has been in the aviation industry since 1985. Before that he earned two degrees in aerospace engineering from the UW, and then started working at Boeing in 1985. Meanwhile, he earned an MBA degree from Rutgers University. At Boeing he worked in many positions including technical research and development, airplane design and performance, and airline operations before eventually ending up in a fellowship role in airline development in the Chinese market.
In 1997, while living in China he consulted for their airlines and the government in China to develop their industry. He remained in China until 2010.
After Boeing, he joined GE Aviation within China to develop their business in PBN – Performance-Based Navigation. There, he worked on some of the biggest projects in PBN technology in the world.
Following his time at GE, he joined COMAC to assist with their marketing and airline support groups on developing and introducing their new products, the ARJ21 and C919.
In 2013 Madar started as CEO at Aerozon Aviation, a consulting group in Hong Kong and Cyprus.
Laura McGill (BSAA '83)
Vice President of Engineering
Raytheon Missile Systems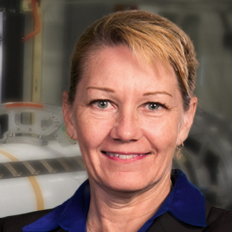 McGill originally joined the Tomahawk Program Office in 1992 as the Avionics program manager. This position later led to assignments as Block III Performance Team lead for the All-Up Round Systems Engineering Integration Agent, Flight Test program manager, Block III chief engineer, SSGN DEMVAL program manager, Block IV Torpedo-Tube-Launch program manager, and manager of Development Programs. McGill began her career at General Dynamics as a test integration engineer at the corporate wind tunnel in San Diego, where she developed and conducted aerodynamic testing for commercial and military aircraft. She also supported the establishment of a wind tunnel facility for the Taiwan Air Force as part of the Indigenous Fighter Development Program, developed test-integration plans for the Atlas II Launch Vehicle, and led the Lean Operations Task Force to institute manufacturing process improvements on critical programs.
She holds a bachelor's degree in A&A from UW, where she was assistant chief of operations for the Kirsten Wind Tunnel. She also earned a master's degree in aerospace systems through a General Dynamics engineering development program. McGill is an adjunct lecturer for Raytheon's onsite Master of Science in Systems Engineering program with Johns Hopkins University Whiting School of Engineering and also serves as an instructor for the company's Systems Engineering Technical Development Program.She is a lifetime fellow of the American Institute of Aeronautics and Astronautics (AIAA) and a member of its board of directors. She is AIAA's current vice president–Standards and former Vice President of Technical Activities.
Nujoud Merancy (BSAA '01)
Chief, Exploration Mission Planning Office
NASA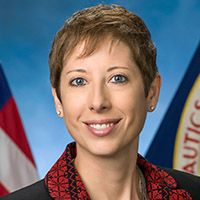 Merancy started at the University of Washington where she obtained a Bachelors in A&A in 2001. She then attended the University of Houston where she obtained a Masters in Systems Engineering in 2005. She was a part of the Boeing team from 2001 to 2008 as a technical analyst and then a systems engineer. She later moved on to Booz Allen Hamilton, becoming a Senior Lead Engineer. In 2015 she began her career with NASA where she is currently their Chief for their Exploration Mission Planning Office. Their mission includes Artemis mission design and analysis supporting the Space Launch System (SLS), Orion, Gateway, and HLS elements to return to the moon. This includes advanced concept and design work for lunar surface systems and human mission to Mars, preliminary analysis, integration and project management for mission architecture elements, and mission analog project integration and management.
Roger Myers
Chair
Washington State Joint Center for Aerospace Technology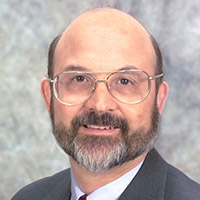 Roger Myers is an experienced aerospace leader with over 30 years of experience. From 1996 to 2016 he held executive positions at Aerojet Rocketdyne's Redmond Operations, the world's leading supplier of spacecraft propulsion systems. He focused on technology development and strategic planning for next-generation in-space missions and architectures, propulsion, power and integrated systems. Prior to joining Aerojet Rocketdyne in 1996, he worked at NASA's Glenn Research Center leading research and development of advanced space propulsion technologies. He has led dozens of development and space flight programs and published over 80 papers on electric and chemical propulsion technology and in-space transportation architectures.
Additionally, Dr. Myers serves as chair of the Washington State Joint Center for Aerospace Technology Innovation and President of the Electric Rocket Propulsion Society (ERPS). He is a Fellow of the American Institute of Aeronautics and Astronautics (AIAA), was elected to the Washington State Academy of Sciences in 2012, won the AIAA Wyld Propulsion Award in 2014 and was elected to the Board of Trustees for the Seattle Museum of Flight in 2015. He has served on several committees for the National Research Council.
Dr. Myers holds a Bachelor of Science degree in Aerospace Engineering, summa cum laude, from the University of Michigan. He received his Ph.D. in Mechanical and Aerospace Engineering from Princeton University.
Jaime Peraire
Department Chair
H. N. Slater Professor of Aeronautics and Astronautics
Massachusetts Institute of Technology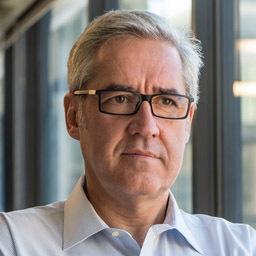 Jaime Peraire, a native of Barcelona, is the H. N. Slater Professor of Aeronautics and Astronautics and former head of the Department of Aeronautics and Astronautics at the Massachusetts Institute of Technology. He specializes in computational aspects of aeronautics and astronautics and is interested in improved teaching methods in various fields of engineering.
Peraire is the H. N. Slater Professor of Aeronautics and Astronautics at the Massachusetts Institute of Technology. He served as head of the department from 2011 until 2018. He is on the faculty of MIT's Aerospace Computational Design Laboratory. Previously, he was a faculty member at the University of Wales and at Imperial College, London.
He is a Fellow of both the American Institute of Aeronautics and Astronautics and the International Association for Computational Mechanics. His research interests include numerical analysis, finite element methods, and computational aerodynamics. His teaching interests are computational mechanics, numerical methods for partial differential equations, and dynamics.
He is active in the international CDIO Initiative, an educational framework stressing engineering fundamentals.
Alex Pietsch
Associate Vice President for Corporate Relations
Washington State University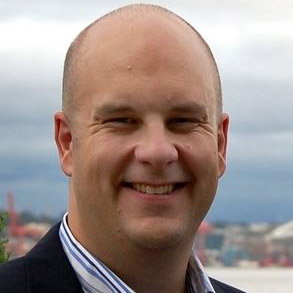 Alex Pietsch is the Associate Vice President for Corporate Relations at Washington State University. In this position, Pietsch leads the University's Office of Corporate Relations, which serves as the system-wide facilitator and coordinator of educational, research, business and philanthropic partnerships with private companies and their industries.
Prior to coming to WSU, Pietsch was director of the Office of Aerospace for the State of Washington, serving as the principal advisor to Governors Jay Inslee and Christine Gregoire on aerospace related issues and coordinated activities and promoted the growth of the industry throughout the state. In this capacity, Pietsch worked with stakeholders across the state to develop and implement Washington's first ever statewide aerospace industry strategy and was the principal architect of the state's successful effort to secure production of the Boeing 777X.
Pietsch is also president of the Board of Directors of the Washington Aerospace Partnership, a collaboration between government, business, and labor which is working in support of its vision of Washington as the recognized worldwide center of excellence in aerospace innovation, design, and manufacturing.
From 2001 to 2012, Pietsch served as the Administrator of the City of Renton's Department of Community and Economic development which has oversight of all land use planning and building activities in the city, economic development, and intergovernmental relations. He was responsible for the city's award-winning community marketing campaign—Renton. Ahead of the Curve.
Pietsch began his career in television news in several western U.S. markets, including Yakima, Wash., where he was a news anchor and reporter for the local ABC affiliate.
Pietsch holds a bachelor's degree in history and communications from Washington State University and grew up in Seattle. He now lives in West Seattle with his wife and three daughters.
Helen Reed
Director, AggieSat Lab
Department of Aerospace Engineering
Texas A&M University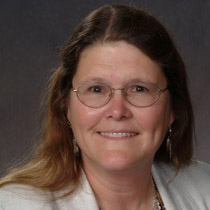 Helen Reed, Professor at Texas A&M University, is an acknowledged national and international expert in laminar-to-turbulent transition. Her technical expertise is reflected in comprehensive pioneering contributions that integrate perceptive discernment of the fundamental physics of transitional flows with best-in-class simulations revealing key phenomenological details. Her work has not only provided essential fundamental insight into complex fluid dynamic processes, but also strongly influenced the development of aerospace systems. As lead computational person, Dr. Reed has teamed throughout her career with experimentalists to achieve a high degree of closure between theory and experiment. She has developed stability and transition tools that include linear stability theory, nonlinear parabolized stability equations, and direct numerical simulation of the Navier-Stokes equations. Her tools have supported and validated meaningful ground and flight experiments aimed at understanding the physics of transition and maturing drag reducing technologies.
Dr. Reed has been honored with the 2018 AIAA Fluid Dynamics Award for "lifetime achievements in the fundamental understanding, modeling, and control of boundary-layer laminar-to-turbulent transition for aerospace vehicles from subsonic to hypersonic," the 2016 American Society of Mechanical Engineers (ASME) Kate Gleason Award for "lifetime achievements in the fundamental understanding and control of boundary layer transition for high-efficiency aerospace vehicles, and in pioneering small satellite design and implementation," and the 2007 J. Leland Atwood Award for important contributions to space systems engineering and space systems design education. She holds both the title of Presidential Professor for Teaching Excellence and the Edward "Pete" Aldridge '60 Professorship at Texas A&M. As well as being an AIAA Fellow, she is also a Fellow of ASME and the American Physical Society.
Alton Romig Jr.
Executive Officer, National Academy of Engineering
Vice President, Advanced Development
Programs Engineering and Advanced Systems
Lockheed Martin (Ret.)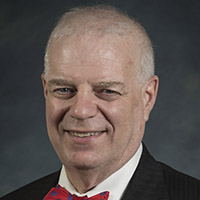 Dr. Alton D. Romig, Jr. is the Executive Officer of the National Academy of Engineering. Under Congressional charter, the Academy provides advice to the federal government, when requested, on matters of engineering and technology. As Executive Officer, Dr. Romig is the Chief Operating Officer responsible for the program, financial and membership operations of the Academy, reporting to the President. Prior to joining the Academy, he served as Vice President and General Manager of Lockheed Martin Aeronautics Company Advanced Development Programs, better known as the Skunk Works ®. Dr. Romig spent the majority of his career at Sandia National Laboratories, operated by the Lockheed Martin Corporation. He joined Sandia as a Member of the Technical Staff in 1979 and moved through a succession of R&D management positions leading to appointment as Executive Vice President in 2005. He served as the Deputy Laboratories Director and Chief Operating Officer until 2010 when he transferred to the Skunk Works.
Dr. Romig graduated summa cum laude from Lehigh University in 1975 with a B.S. in Materials Science and Engineering. He received his MS and Ph.D. in Materials Science and Engineering from Lehigh University in 1977 and 1979 respectively. Dr. Romig is a Fellow of ASM International, TMS, IEEE, AIAA and AAAS. Dr. Romig was elected to the National Academy of Engineering in 2003 and the Council on Foreign Relations in 2008. He was awarded the ASM Silver Medal for Materials Research in 1988.
Khaled Shahwan
Sr. Technology Leader – Composites, Methods & Strategies
Global Innovations – Advanced Development Engineering
Fiat Chrysler Automobiles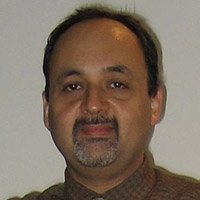 Dr. Shahwan has been at FCA's Chrysler Technology Center since 1999, and has held several technical leadership positions in the industry. He has participated in the chairing of various pre-competitive joint collaboration activities with other OEMs, suppliers, and US-DoE (e.g., USCAR, USDRIVE). Dr. Shahwan chaired USDRIVE's Materials Tech Team, USCAR's Automotive Composites Consortium, and led numerous advanced enabling-technology development projects on lightweighting and high-performance composites. In his role within the advanced vehicle development and engineering organizations he has been responsible for initiating and championing some of the first work within the auto industry that focuses on addressing several key and fundamental virtual-technology engineering challenges in understanding and predicting the response of high-performance composite structures.
In addition, Dr. Shahwan has been extensively involved in various active safety technologies and regulations, including driver assistance/ADAS. For years he has worked on the development of analysis technologies for computational assessments of several ADAS subsystems (e.g., ESC, FCW), radar and vision recognition systems, tires and rollover sensing, and vehicle dynamics and control.
Prior to joining FCA, Khaled worked for several years on advanced technology development assignments (onsite) at Ford Research Labs and Ford's Advanced Vehicle Technologies/Engineering, including Vehicle Safety Engineering, CAE and Core Methodology Development Departments.
Dr. Shahwan is an elected Associate Fellow of the American Institute of Aeronautics and Astronautics (AIAA) and has published over 40 peer-reviewed journal publications, conference presentations, and over 50 corporate and industry-government collaboration reports. He served and continues to serve on the editorial boards of international engineering journals (J. Engr. Mechanics '04-'14, Int. J. Vehicle Design, Int. J. Vehicle Safety, and Int. J. Automotive Composites). Dr. Shahwan is a member of ASME, is a co-lead instructor at two SAE Engineering Academies on lightweighting and composites, and serves on the advisory board of the College of Engineering at San Francisco State University. Dr. Shahwan holds an EIT Certificate, as well as course-training certificates in Quality and DFSS.
Khaled holds a Ph.D. ('95) in Aerospace Engineering, an MS in Aerospace Engineering, and an MS in Civil & Environmental Engineering, all from the University of Michigan-Ann Arbor, and a B.S. in Civil Engineering from SFSU.
Rao Varanasi (AA PhD '68)
Chief Engineer, In-Service Structures and Aging Fleet
The Boeing Company (Ret.)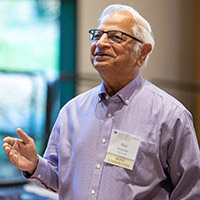 Having worked over 45 years at The Boeing Company, Varanasi held various positions in the fields of research and development in structural engineering, computational mechanics, analytical modeling of engineering systems, and management of military and commercial airplanes. Most recently, Varanasi served as Chief Engineer for Structures and Aging Fleet in Boeing Commercial Airplanes and as a technical leader and engineering liaison for aircraft structures for the Federal Aviation Agency and the European Aviation Safety Agency before retiring in 2011.
Varanasi has been a great contributor to A&A over the years. He is an affiliate professor in the A&A Department as well as a member of the A&A Visiting Committee, which reviews undergraduate and graduate programs and curricula, and faculty requirements to make recommendations for a broad set of strategic goals for future growth including increasing the department's academic ranking in five years. He also serves as Chair of the Diamond Awards Committee for the College of Engineering.