Every day the future is expanding in our labs. From the development of advanced unoccupied aerial vehicles to new aerodynamic techniques and unconventional space propulsion concepts, the faculty and students of UW Aero & Astro are honing the cutting edge of tomorrow's technologies.
Undergraduate enrollment
180
Undergraduate enrollment
2020-2021
16%
Women
10%
Underrepresented minorities
74
BSAAE degrees awarded 2020-21
---
Graduate enrollment
283
Graduate enrollment
2020-2021
15%
Women
13%
Underrepresented minorities
51
MSAA degrees awarded 2020-21
30
MAE degrees awarded 2020-21
9
Ph.D. degrees awarded 2020-21
Under-represented Minority (URM) Status: This breakdown splits the students according to whether or not they are part of an under-represented minority. A student will be considered part of an underrepresented minority if that student reports belonging to one or more of the following ethnic/racial groups: Hispanic, Hawaiian/Pacific Islander, American Indian, African-American.
Recent student achievements
Brooke Owens Fellowship
Mary Gates Research Scholarship
NASA Space Technology Research Fellowship
SAE Doctoral Engineering Fellowship
Air Force Research Laboratory Space Scholar
Multiple National Science Foundation Graduate Research Fellows
Clean Energy Institute Graduate Fellow
Lemelson-MIT Student Prize
National Defense Science and Engineering Graduate Fellows
Air Force Research Laboratory Space Scholar
Department of Defense SMART Scholar
Josephine de Karman Fellow
Member of First Class of UW Husky 100
National Sciences and Engineering Research Council of Canada Fellows
Forbes Magazine's "30 Under 30" Awardee
Quick history
The University of Washington's William E. Boeing Department of Aeronautics & Astronautics (A&A) has helped shape one of the most influential and dynamic aerospace regions over the past century.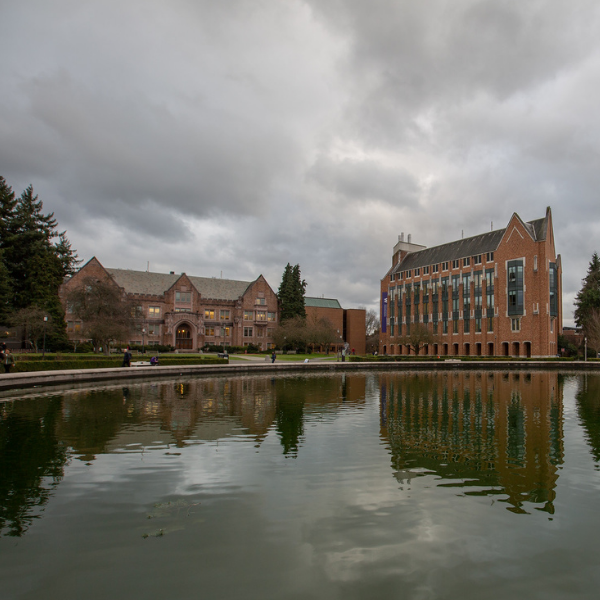 1917
Boeing Wind Tunnel (now the Aerodynamics Laboratory) built in 1917 at the UW. In 1921, Frederick Kirsten build the first cycloidal propeller model and tested it in the Wind Tunnel.
1929
UW starts one of the first Aeronautical Engineering departments in the nation, one of seven originally established with the help of the Guggenheim Fund for the Advancement of Aeronautics.
1936
Kirsten Wind Tunnel built; formal testing begins in 1939 with the North American AT-6 "Texan."
1956
Professor Harold Martin co-authors the seminal paper introducing the Finite Element Method.
1961
"Astronautics" added to department name in 1961.
1966
NASA grants $1.5 million in 1966 to build new Aerospace Research Laboratory Building (now AERB) dedicated in 1970.