Aerospace engineering offers an unparalleled opportunity to explore our planet and beyond, contributing to groundbreaking advancements in space exploration, satellite technology, autonomy, advanced materials, efficient flight, better energy and propulsion systems and more. It is a unique blend of math, science, technology, and innovation, playing a crucial role in addressing global challenges such as climate change and sustainable transportation. Students can contribute to a more sustainable and interconnected world.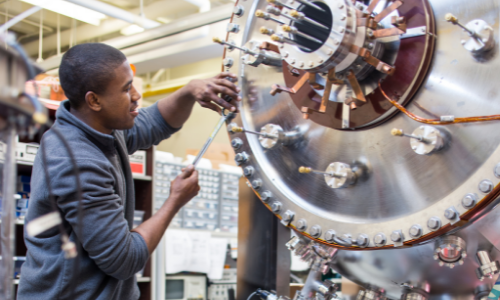 What do aerospace engineers do?
Aerospace engineers apply math and science fundamentals to design, develop, and test air, space, water and land vehicles and related structures and systems to ensure safe and efficient operation in the earth's varied environments and in space. Aerospace engineers develop an understanding of aerodynamics, propulsion, control and dynamics of vehicles, structures, software and more.
What problems are aerospace engineers trying to solve?
UW A&A specializes in the sub disciplines of controls, fluids, structures, plasma science, space systems and integrated flight sciences.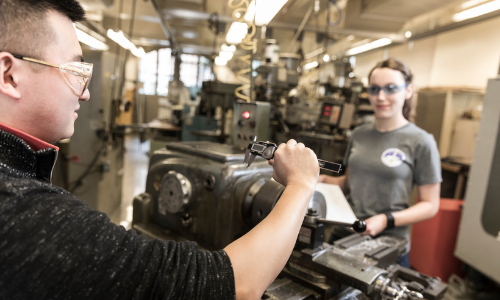 How do we make navigation systems on vehicles more autonomous and propulsion systems more stable and efficient so we can explore places far away for longer periods of time?
How can we shape the fuselage and wings of an aircraft so the vehicle is more fuel efficient?
How can we optimize the manufacturing process to be more economical, environmentally friendly and safe?
How do we produce lighter, more flexible, stronger materials for vehicles and other applications?
How do we build more efficient energy and propulsion systems?
What makes A&A special?

Benefit from small class sizes
Our class size means you will have greater access to guidance from faculty and advisers to focus on community building, innovative problem solving, and career building.
Where do A&A alumni work?
Industry – The majority of our alumni transition to industry right after graduation. Our alumni work under a variety teams, including aerodynamics, development, design and analysis, manufacturing, propulsion, stress testing, structures, systems and more.
Some of the employers include:

Government Service – We have alumni working at the highest levels of NASA, national research labs and the military.
Apply for admission
Interested in pursuing a degree in Aeronautical & Astronautical Engineering? Visit the admission section to learn how.