The aerospace engineering industry is leading revolutionary innovations in transportation, space exploration, and national security meeting imperative emerging challenges.
The William E. Boeing Department of Aeronautics and Astronautics at the University of Washington offers bachelor's, master's and doctoral degrees that prepare students to become leaders in their fields, ready to create significant societal impact. Our program is at the forefront of research in space-based information systems, energetics, complex autonomous systems, composite materials, and more, ensuring our students receive an excellent education that gives them a competitive edge.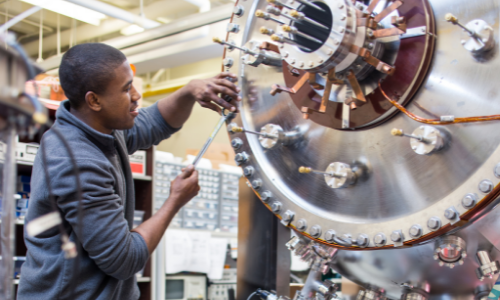 What do aerospace engineers do?
Aerospace engineers apply math and science fundamentals to design, build, and test air, space, water and land vehicles. Aerospace engineers study the mechanics of flight through an understanding of aerodynamics, propulsion, control and dynamics of vehicles, and software.
What problems are aerospace engineers trying to solve?
UW A&A specializes in four main sub disciplines: controls, fluids, structures, and plasma science. Aerospace engineers ask: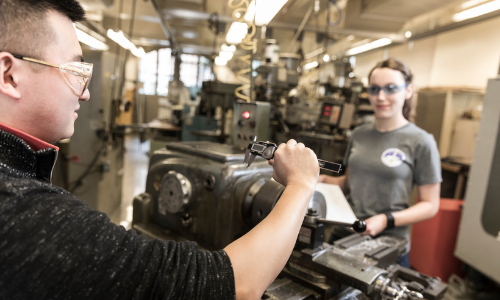 How do we make navigation systems on vehicles more autonomous and propulsion systems more stable and efficient so we can explore places far away for longer periods of time?
How can we address ice formation on vehicles so it doesn't interfere with its operation?
How can we shape the fuselage and wings of an aircraft so the vehicle is more fuel efficient?
How can we optimize the manufacturing process to be
more economical, environmentally friendly and safe?
How do we produce lighter, more flexible, stronger materials for vehicles and other applications?
How do we build more efficient energy and propulsion systems?
What makes A&A special?

Benefit from small class sizes
Our class size means you will have greater access to guidance from faculty and advisers to focus on community building, innovative problem solving, and career building.
Where do A&A alumni work?
Industry – The vast majority of students work in industry right after graduation. Our alumni work under a variety of job titles including aerodynamics engineer, development engineer, design and analysis engineer, engineering consultant, manufacturing engineer, propulsion engineer, stress engineer, structures engineer, systems engineer and more. Some of the employers include:

Military Service – We are proud of our students who choose to serve in the United States military after graduation. U.S. Air Force, U.S. Army, U.S. Coast Guard, U.S. Marine Corps and U.S. Navy.
Apply for admission
Interested in pursuing a degree in Aeronautical & Astronautical Engineering? Visit the admission section to learn how.