Undergraduate Student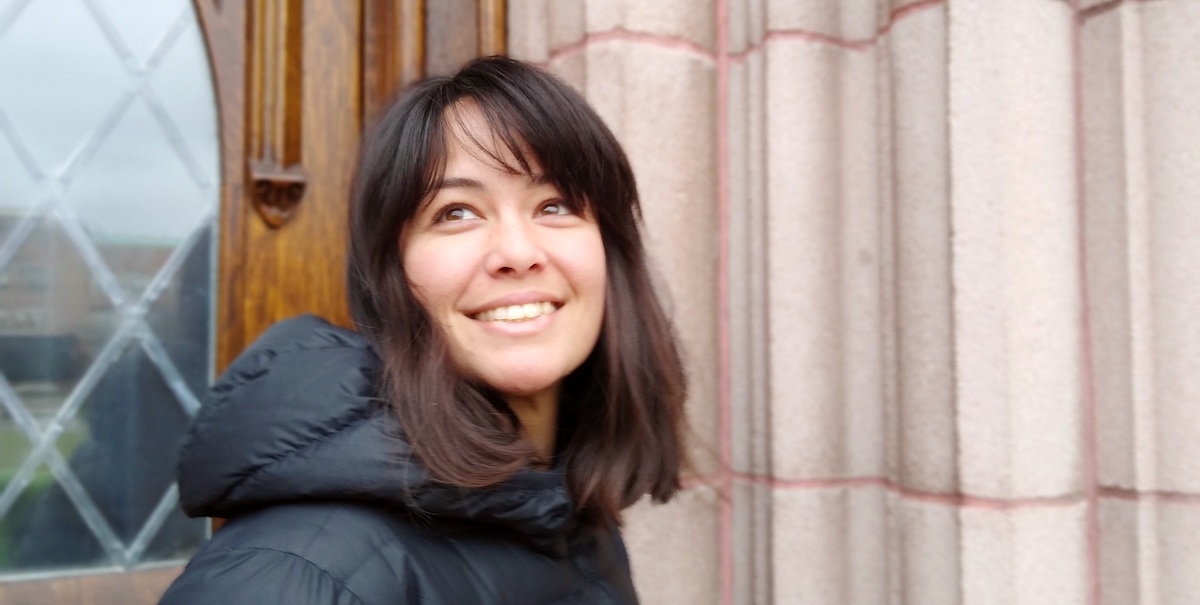 How did you become interested in engineering and of UW A&A in particular? Tell us more about your pathways leading you here.
My path up until this point has looked very different from that of a typical A&A student. I am a returning adult student from a low-income background. I am a first-generation engineer. I wasn't a dedicated student in high school, and I spent my twenties traveling, skiing, climbing and working for the National Park Service.
I have a background in trail maintenance, wilderness carpentry and historic preservation. I have spent the better part of a decade building trails and restoring historic structures all over Washington and Alaska. And it was my job with Olympic National Park that finally gave me the means to return to school.
I was inspired to study engineering by a woman who came to work with us at Olympic National Park in the summer of 2016. I was very impressed by the quality of her analysis and her design decisions. When I learned that she had a background in engineering, it inspired me to pursue the same.
I am passionate about this field because of the exacting requirements around which aerospace engineers design. I am just amazed that these humans can come together and build a machine that essentially uses a highly controlled explosion to jettison someone's life work or their family member into space. Plus, rockets and airplanes are honestly just really cool.
Tell us about your interesting activities and internships.
This year I've been working with UW Formula Motorsports. I'm a member of the aerodynamics team, so I'm responsible for designing, building and testing the structures that mount the aero package to the chassis. I love all the hands-on work. Not only do I get to design parts, but I've been learning to weld and machine metal parts, and build composite parts.
I was also chosen as a 2020 Brooke Owens Fellow. Part of the fellowship includes an internship at The Aerospace Corporation. As a GNC engineering intern, I will be working with team of engineers who write guidance algorithms for ULA launch vehicles, including the delta and atlas class rockets. I'm excited to work with these machines because the ULA rockets utilize incredibly robust guidance algorithms. These algorithms were responsible for getting the Parker Solar Probe from earth to its first perihelion without any course corrections.
What do you enjoy most about A&A?
I really love the size of the department; it feels like a family. My classmates are all incredible humans. They're passionate about our field and they all have interesting stories and backgrounds. We also have world class instructors. They have all contributed a great deal to the body of knowledge, are experts in their fields and push us to be better engineers. They challenge us to see old concepts in new ways, make interdisciplinary connections and to be adaptive and creative in our problem-solving process.
What advice do you have for prospective students?
I want to people to know how diverse the field of aerospace engineering is. I think one of the greatest challenges in all this has simply been believing in myself and believing that I belong here. I want people to know even if they don't fit that bill of "typical engineering student" that they still have a place here.
As a department we work hard to champion diversity because we understand that doing so broadens the set of solutions that are available to us. And in doing so we increase the likelihood of finding what I often call "the elegant solution." So -- if you're out there and you feel like maybe you're not a big enough airplane nerd or maybe you don't know enough about the history of space travel, forget that. It doesn't matter. The only thing that matters is that you want to be here and that you're willing to work your tail off.