Undergraduate Student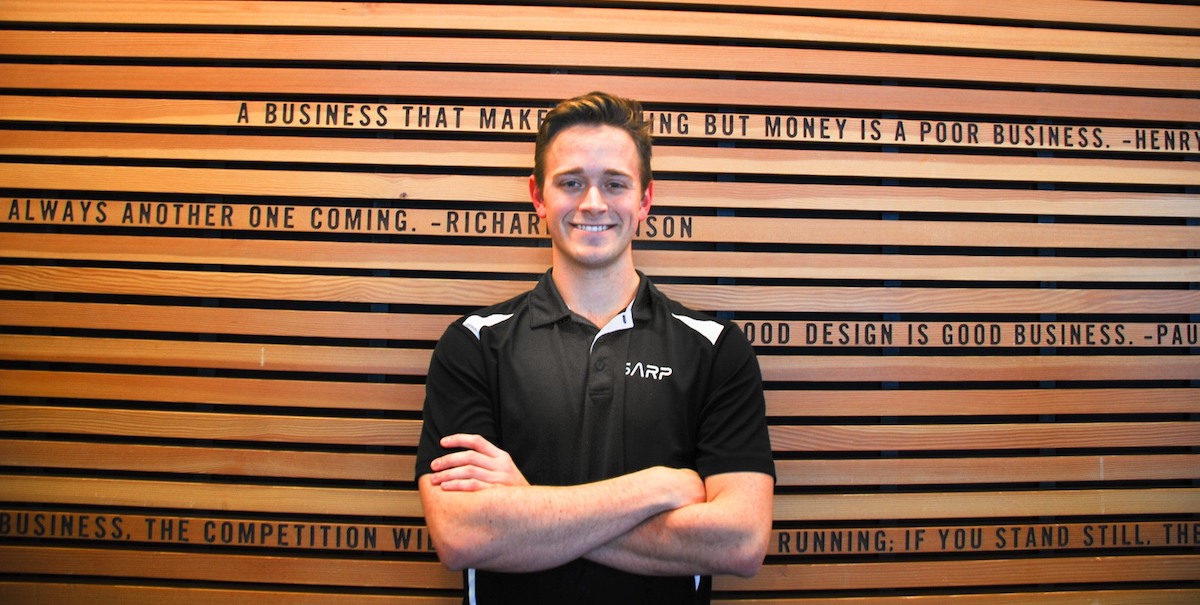 How did you become interested in engineering and of UW A&A in particular? Tell us more about your pathways leading you here.
I grew up in Orlando, Florida, and vividly remember being able to run out onto my front lawn to watch the space shuttle launch from Cape Canaveral as a child. My parents made it into a big deal and would always hype it up leading into to the launch. Regularly, we would watch sci-fi and through school they would encourage my exploration into the fields of math and science. Their encouragement in my formative years made it clear that something in the field of aerospace would be an exciting pursuit for a career. This coupled with the revitalization of space industry through the private sector made me confident that I could find work doing something that I was passionate about.
I came to the UW specifically to pursue the rowing team as a walk-on recruit. After not making tryouts, I struggled for a bit to find an identity at the University. I spent time with other engineering RSO's and even a fraternity, Phi Delta Theta, before finding A&A's Society for Advanced Rocket Propulsion (SARP) which helped to ground me in the aerospace community at the UW.
Tell us about your interesting internships, activities and research lab experience.
After my sophomore year, I interned for a company called Convergent Manufacturing Technologies – US, where I learned about modelling and analyzing composite processes like Automated Fiber Placement (AFP) and contributed to a Phase II Small Business Innovation Research (SBIR) on creating a tool to optimize aircraft skin repair methods.
After my junior year, I interned for Janicki industries, where I worked as a designer creating custom fabricated storage containers for a foreign object debris (FOD) sensitive workspace. I also learned about the process of creating high-tolerance composite tools based on provided customer geometries and require fixtures for demold, inspection, or transport.
During my senior fall, I interned for Blue Origin and worked with the New Glenn Stage 2 Payload Accommodations Team to design and test a robust post-cure repair methodology for their composite structures.
From sophomore to senior year, I participated in the SARP at UW, moving from a recovery coupler team member to the payload coupler lead, and finally to the Chief Engineer of the Team my senior year when we began development on the team's first liquid bipropellant rocket motor and accompanying vehicle.
What do you enjoy most about A&A?
I've enjoyed how small our major is and how that gave me another community within the University. I also enjoyed how I learned about a breadth of topics, allowing me to form opinions of what things I did and didn't wish to pursue further in the field. I appreciated how this opened up near the end of my collegiate career, allowing me more freedom in pursuing topics I had more interest in. Most of all, the support for the Registered Student Organizations (RSO's) are what made my education stand out. Having so many students able to be pursuing groundbreaking research and development within the Department made it an interesting learning community to be a part of.
What advice do you have for prospective students?
Don't be afraid to take a leap—my first internship was a result of applying to a position I was underqualified for at a company I had never heard of. I didn't know if I even wanted to pursue composites at that point, but figured it would be a way to diversify my skillset. That internship ended up providing paths to associated companies that were familiar with their products and processes.
Grow your network—establish ties with a company you're interested in and follow up with those connections whenever possible. This is easier said than done, but if you are able to secure even one advocate, this can open doors that would otherwise remain closed.
Keep your involvements manageable—there are many exciting opportunities to pursue in the Department, but if you constantly feel as though you're doing a lot of things poorly, the stress can creep up. I wish I knew the extent at which all my activities would have taken at their peaks so that I was more selective in choosing what I did and didn't take part in. Another important part of this is carving out time for work-life balance before committing to other things.
Don't let uncertainty slow you down—I'm still not sure if I'm on the path that I'd ultimately like to be on in terms of my area of expertise, but I'm confident in my ability to perform and get results there. Until you identify how you'd like to pivot your career, it's okay to push forward to establish stronger roots in the industry.