Graduate Student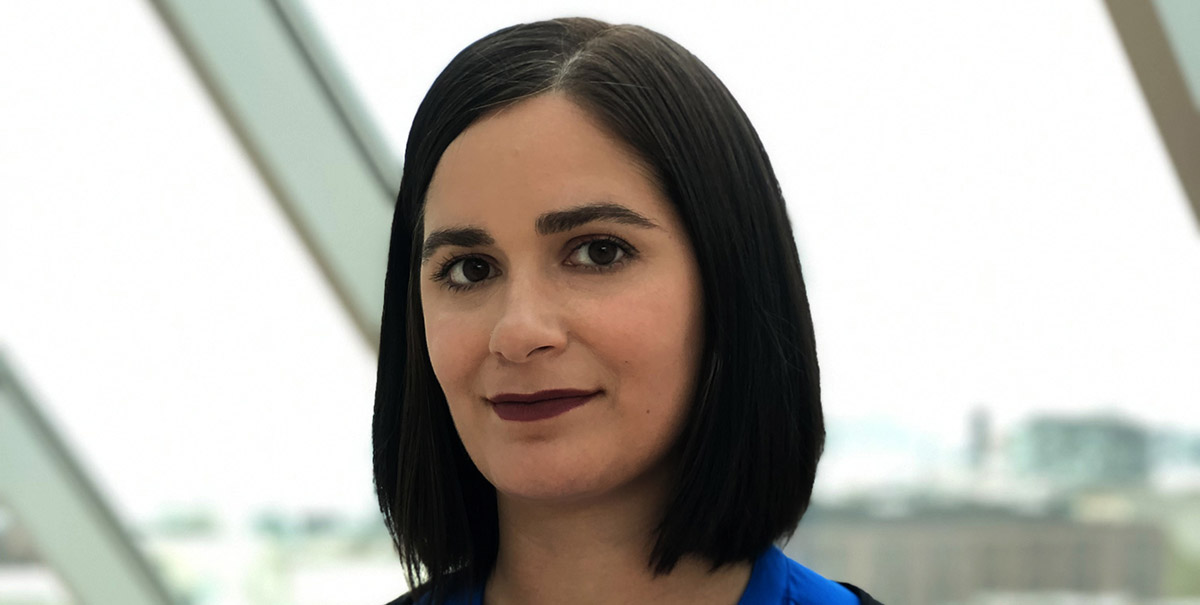 How did you become interested in engineering and of UW A&A in particular? Tell us more about your pathways leading you here.
My story doesn't fit in to those you often hear from engineers — I didn't grow up knowing I wanted to go into engineering, and I didn't have an engineer as a role model growing up. I didn't excel in my high school science and math classes — I never even graduated high school. At 17 I was told my graduation would be delayed because I had skipped too many gym classes. It wasn't a system that made a lot of sense to me, as an avid snowboarder and dancer I was getting plenty of activity in, so I decided not to waste the extra year. Instead, I dropped out of high school, got my GED, and started taking classes at the local community college.
I spent several years doing what I enjoyed most -- I moved to Lake Tahoe to snowboard and enjoy my late teens and early 20s. I took community college classes in all kinds of things: business, psychology, japanese… but I consistently found the most enjoyment in my science and math classes. I don't think there was a single person in my pre-calculus classes having as good a time as I was.
Finally, after years of working in snowboard shops and restaurants, I realized I wasn't fulfilling the part of me that always felt compelled to help others. A friend's mom talked to me about the work she was doing as a civil engineer, and I started learning about opportunities to work in humanitarianism in engineering. I decided at 24 it was time to go back to school full time. I spent two years at a community college before transferring to the University of Nevada, Reno -- it was the perfect compromise between getting my degree and still being close enough to the mountains to go snowboarding every weekend.
While at UNR, I worked with a group of students building UAVs for deployment from rockets, which is how I first got involved in robotics. I decided to head to grad school after finishing my BS, because I wanted to develop robots that could help humans live better lives. I decided to pursue my Ph.D. in aerospace engineering, because working with students on cutting edge technology spoke to me, and UAVs have incredible applications in humanitarian and conservation efforts.
I chose A&A for my doctorate for three reasons: the world class education, the networking opportunities with local industry, and the chance to study while living in one of my favorite cities in the world. The professors in the department are leaders in their fields, and the robotics and controls community at the UW is constantly being recognized for its excellence. I've had the pleasure of learning from professors who are at the forefront of their fields, learning techniques that are used in academia and industry alike. There are frequent events that provide opportunities to meet alumni and local industry experts, and the mountains are still close enough for weekend adventures. Seattle offers awesome cultural experiences and all of the conveniences of city living.
Tell us about an interesting internship.
I spent six months working for a local company helping to build small UAVs to help fight poaching of African Elephants. It was an incredible experience putting what I've learned since being in graduate school at the UW to use for an excellent cause. I worked with a team of engineers and operators to develop a vehicle, design and integrate the circuitry to control the airplane, and lead testing and tuning in the field. I learned a lot about practical flight dynamics, and the process of flight testing. This opportunity wouldn't have been possible without my time in A&A - I was recruited directly by a department alumni to join the team!
What do you enjoy most about A&A?
Department administration is taking the time to really hear from students and integrate the feedback they are getting to improve student life. The graduate student body has also been putting effort into connecting people more — graduate school is a lot less tough when you have such a great community.
What advice do you have for prospective students?
Ask yourself what your priorities are, especially if you are looking at a degree that is going to take you more than 2-3 years. For me, as I looked at where I wanted to spend the next 5+ years when I wasn't working, Seattle offered a quality of life that was hard to beat.
Reach out to the professors and graduate students that you are interested in working with! Ask what they're working on, what their plans are for the next few years, and where you might be able to volunteer some time in the group. Make sure it's a good fit for you both personally and academically.
Once you've chosen a school, talk to the academic advisers (and your fellow grad students)! I made the mistake my first quarter of taking 12 coursework credits on top of a position as a TA, because I didn't think I could do research credits without a formal adviser. It made my first few months of grad school much harder than they needed to be, and both my GPA and comprehension took a hit.
Don't forget how capable and valuable you are! Academia can be a tough environment, and imposter syndrome is very real. Engineering hasn't been historically very friendly to women or people of color in particular, but building your community on campus can ease the burden. Don't be afraid to reach out to others or look beyond your own department.