COVID-19 Prevention Plan Forms and Safety Guidelines
---
All users must create an A&A CORAL account.
Log in to coral for safety trainings, schedules, and machine shop reservations.
All users must complete all requisite trainings before making a reservation.
 
Machine Shop use
For access to the Machine Shop, please fill out our Machine Shop Use Request Form for A&A coursework & RSOs. Submit this form, together with a pdf attachment of a dimensioned drawing of machined components, to aafacilities@uw.edu.
Machine Shop hours (subject to change)
Fall, Winter, Spring Quarters: Monday–Friday: 9:00am–7 p.m.
Summer Quarter: Monday-Thursday: 9:00 a.m.–6 p.m.
Shop availability subject to lab classes and safety classes.
About

The A&A Charlie Bossart Machine Shop maintains a variety of fabrication and testing equipment for students and researchers. These resources help students learn by doing, allowing them to put into practice concepts from the classroom.
The Shop is staffed by professional engineers and trained graduate student assistants. The Shop staff train users, keep equipment in working order and consult on projects.
The Shop operates as a service center. The Department fully subsidizes Shop fees for all A&A users.
Students can access manual mills and lathes, 3D printers and hand tools. For more advanced users, we offer CNC mills and lathes, laser cutters and many other tools. 
Location
The Bossart Machine Shop is located on the ground floor of Guggenheim Hall (GUG 115).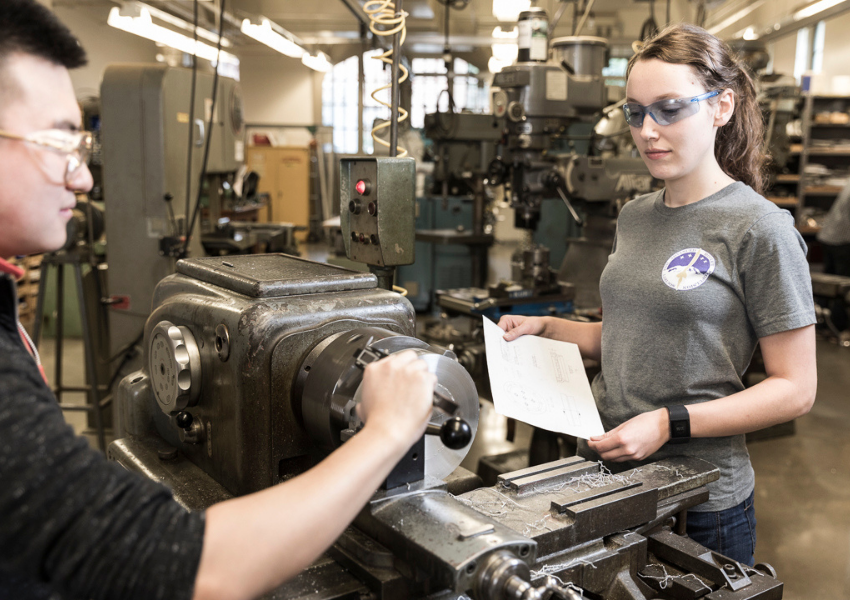 Similar facilities
Other shops that allow student access besides ours here on campus:
ME Machine Shop in the Mechanical Engineering Annex
Co-Motion MakerSpace in Fluke Hall
Area 01 multi-use space in Maple Hall
Physics Student Machine Shop in the Physics / Astronomy Bldg Rm. B-072 (PAB B-072) 
The Mill in McCarty Hall
The 8 Shop in McMahon Hall