COVID-19 Prevention Plan Forms and Safety Guidelines
Reserving shop time
Please fill out this A&A Equipment Request Google Form to request shop time with the equipment you need for your project.
About

The A&A Charlie Bossart Machine Shop maintains a variety of fabrication and testing equipment for students and researchers. These resources help students learn by doing, allowing them to put into practice concepts from the classroom.
The shops are staffed by professional engineers and trained graduate student assistants. The shop staff train users, keep equipment in working order and consult on projects.
The shops operate as a service center. Shop fees for undergraduate students for work related to courses or academic teams are fully subsidized by academic departments.
Students can access manual mills and lathes, 3D printers and hand tools. For more advanced users, we offer CNC mills and lathes, laser cutters and many other tools.
Location
The Bossart Machine Shop is located on the ground floor of Guggenheim Hall (GUG 115).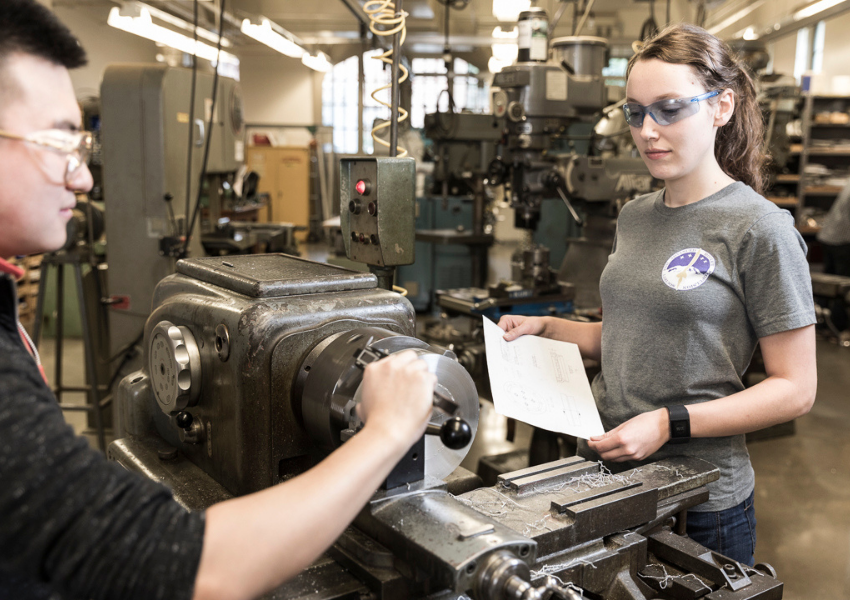 Similar facilities
Other shops that allow student access besides ours here on campus:
ME Machine Shop in the Mechanical Engineering Annex
Co-Motion MakerSpace in Fluke Hall
Area 01 multi-use space in Maple Hall
Physics Student Machine Shop in the Physics / Astronomy Bldg Rm. B-072 (PAB B-072)
The Mill in McCarty Hall
The 8 Shop in McMahon Hall