July 28, 2022
The University of Washington appointed A&A Professor and Chair Kristi Morgansen as holder of the Boeing Egtvedt Chair. Engineering Dean Nancy Allbritton writes that Kristi has received this honor "due to her excellence in research, teaching and service as well as her leadership of the A&A department."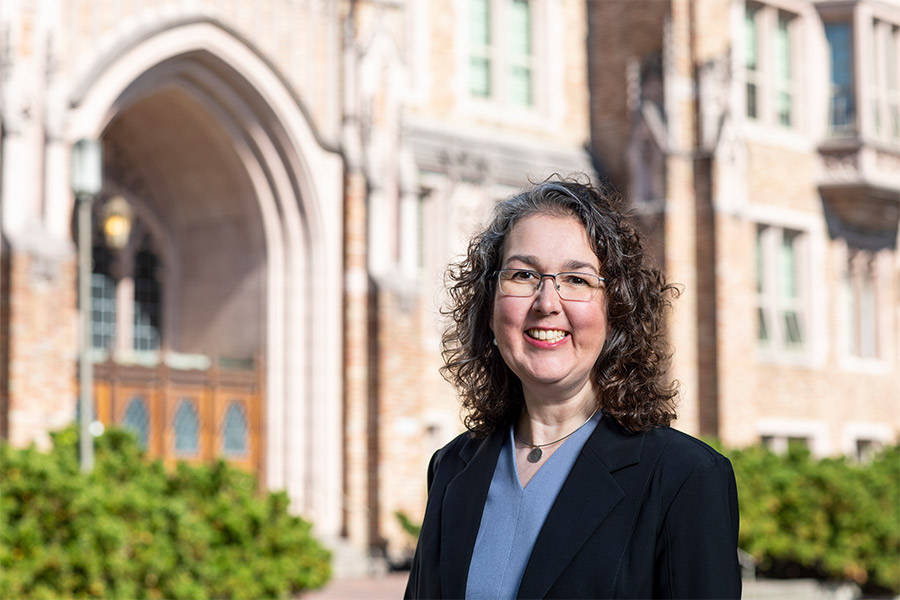 Morgansen is a well-recognized scholar in dynamics and control of nonlinear systems, a member of the Washington State Academy of Sciences and a Fellow of the American Institute of Aeronautics and Astronautics (AIAA). Recently, her work on flexible airframes and control is being tested on the 2022 Boeing eco-Demonstrator – a Boeing 737 dedicated to the testing of new environmental-friendly technologies.
Professor Morgansen is also a highly dedicated teacher and leader in developing highly successful programs for the benefit of A&A students, such as the Master of Aerospace Engineering program and A&A's undergraduate capstone design program. Since 2021 she has been the lead PI of the Washington NASA Space Grant Consortium, whose mission is to promote STEM education at Washington's diverse pre-college, college, university, and community learning centers. Kristi has tirelessly promoted STEM education in K-12 schools and diversity, equity and inclusion in the College, at the UW and in her field.
Morgansen received a B.S. and a M.S. in mechanical engineering from Boston University and an M.S. in applied mathematics and a PhD in engineering sciences from Harvard University. She was first a postdoctoral scholar and a senior research fellow in Control and Dynamical Systems at the California Institute of Technology before joining the A&A Department in the summer of 2002. Morgansen was just reappointed to a second three-year term as chair.