Taylor Odom
January 5, 2022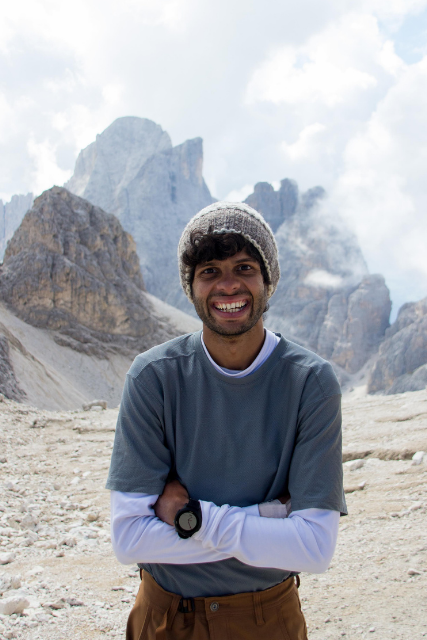 The recipient of the inaugural Condit Dissertation Year Fellowship is A&A's Abhiram Aithal. This fellowship is awarded to an A&A doctoral student to support early-career scholars in the aerospace field. The criteria for selection is their overall academic performance and progress as well as their overall quality and impact of dissertation research and leadership qualities and achievements. Abhiram has gone above and beyond in his studies at the University of Washington as well as gotten involved in multiple research projects outside of his classes.
Abhiram has excelled in his coursework, taking a wide range of courses offered by the A&A, Mechanical Engineering, and Applied Math departments. Along with dedicating energy and time to excelling in his studies, he has authored two journal articles with two more in preparation. Abhiram is also co-inventor of a patent resulting from his present research. With Associate Professor Antonino Ferrante and Dawei Lu (MSAA '19), he discovered a new law of physics: the Law of Incipient Separation.
In company with his dedication to research and publications, he also has taken time to be a successful leader and mentor to masters students at the University and a valuable community member. He has served as a teaching assistant in numerous graduate and undergraduate A&A courses and has also been a long-term volunteer for the University District Food Bank.
Through the Condit Fellowship, he plans to pursue more research in the field of biofluid mechanics. He is on track to make a fundamental impact within the aeronautics industry and is excited to receive this fellowship to give him resources he needs to finish his dissertation.