June 5, 2019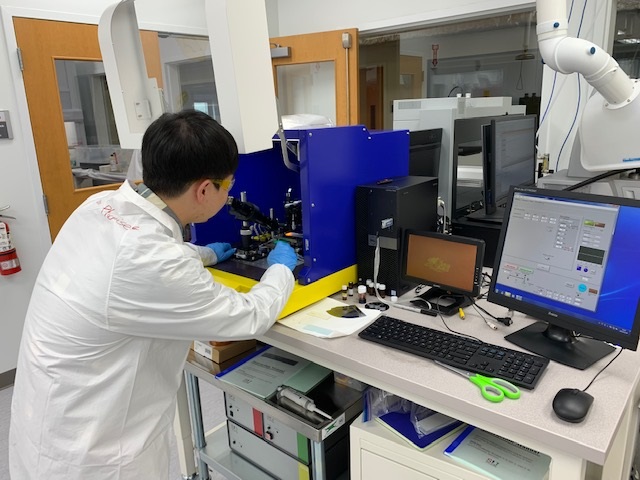 A&A's Multiscale Analysis of Materials and Structures (MAMS) Lab, under Professor Marco Salviato, has developed an innovation to detect structural compromises to composite materials. This advance is of particular interest to UW Hyperloop, SpaceX, automotive manufacturers and more for early troubleshooting of structural integrity of earth and space vehicles.
While composites are usually made of fibers placed in straight lines, the MAMS Lab is using additive manufacturing to lay conductive curvilinear paths on composite material. Because the paths are conductive, any structural compromise can be immediately sensed by measuring a change in electric resistivity as these paths are broken or distorted.
The Lab is currently testing, validating and refining the math and methods behind this technique. The technology will then be installed on the UW Hyperloop prototype and the findings reported to SpaceX for possible incorporation into the Dragon projects.