A brief history of the 3x3 low-speed tunnel and the Kirsten Wind Tunnel
Wind tunnels are essential for aerodynamic testing. For industry, wind tunnels are a required component for flight testing and, ultimately, certification. For academia, wind tunnels validate designs or proofs of concept.
A&A is home to two of the earliest wind tunnels, validating airplane designs that would fly in both World Wars, and with Boeing as a major client for decades, testing every major airplane release. The tradition continues today with Boeing and other players in industry testing designs, with our researchers finding aerodynamic answers, and our students getting valuable experience.
1916
The University of Washington's Department of Aeronautics and Astronautics was born when Seattle businessman and aviation enthusiast William Edward Boeing decided to donate a wind tunnel to the University.
1918
The 3X3-ft tunnel named The Boeing Aerodynamical Chamber became operational in 1918 and would prove to be central to the engineering of early Boeing airplane designs. The tunnel was then integrated with the new aeronautics courses offered by the University.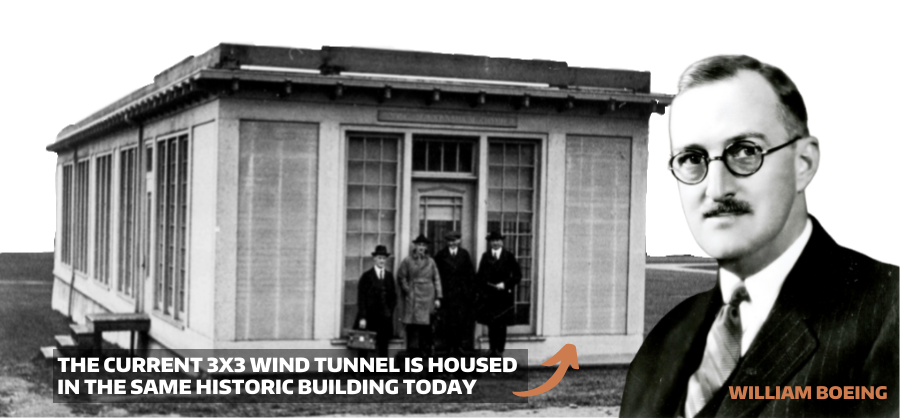 1921
Frederick Kirsten returns to the University of Washington as a professor and invents the cycloidal propeller.

1928
Boeing Chief Engineer C.N. Monteith sent a letter to Kirsten, requesting a test of a 1/20 scale wind tunnel model of the upcoming Boeing Model 80 trimotor transport.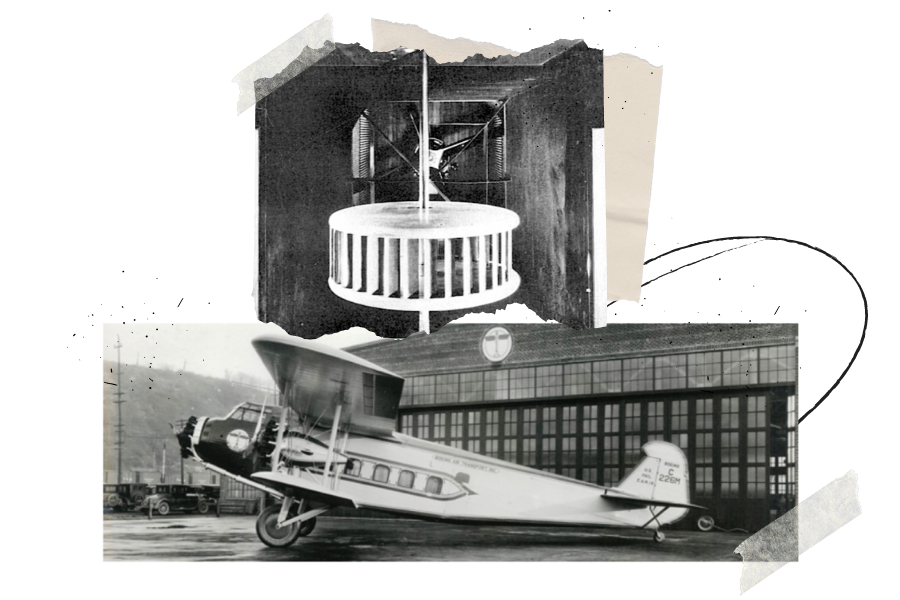 1935
Kirsten proposed a new wind tunnel that would have an 8×12-ft test section capable of airspeeds up to 250 mph.
1936
Construction was completed with funds provided by the federal Public Works Administration, the Washington State Budget Relief Administration, and a large loan from Boeing. It would later be named the Kirsten Wind Tunnel.