SWARM FX
Sponsor:

Student funded

Industry Mentor:

Christopher McFarland
Amazon Prime Air

Faculty Adviser:

Team:

Dilraj Bal
Kibaek Jeong
Lenny Lin
Hirotoshi Maeda
Anya Raj
Longji Yan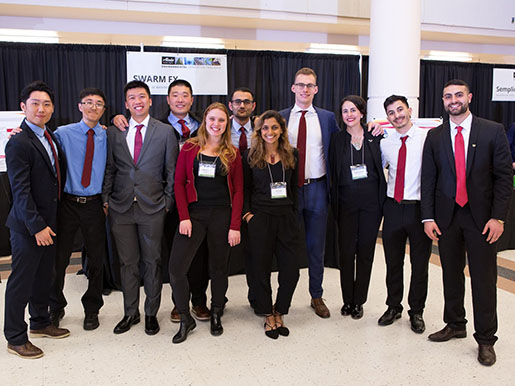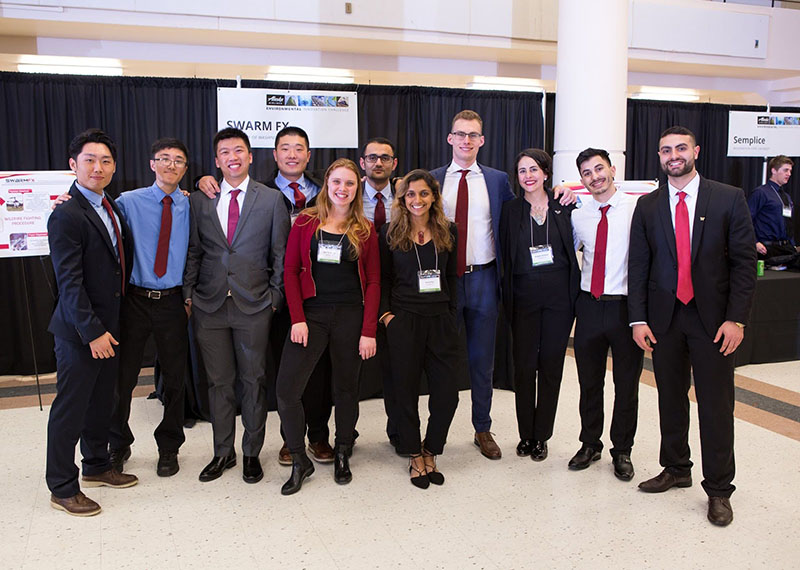 The team at EIC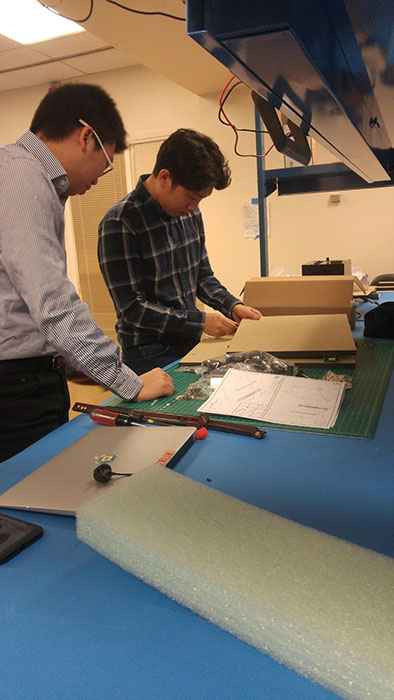 The SWARM FX team beginning vehicle assembly.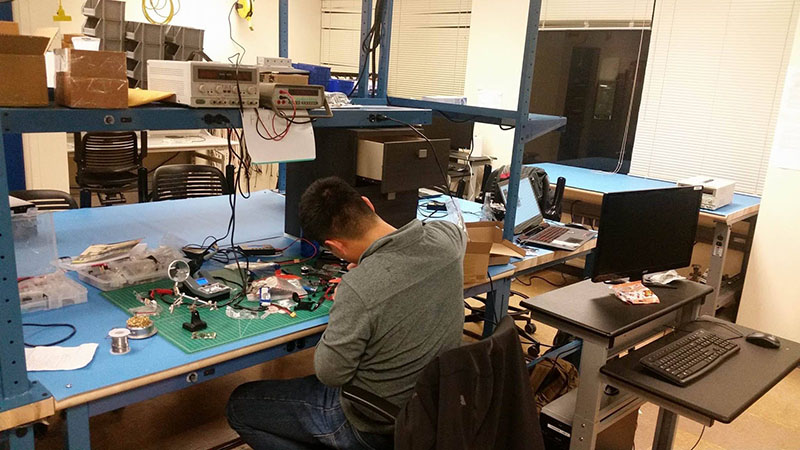 LJ Yan building our first test drone.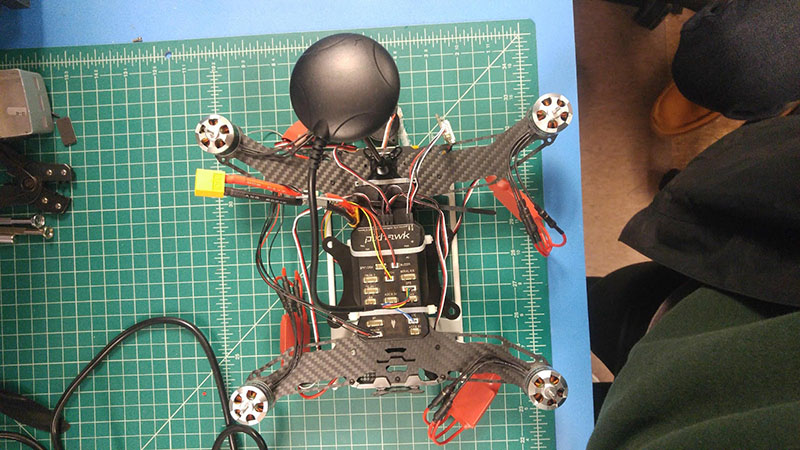 The GPS is installed on the SWARM FX test quadcopter, Buddy1.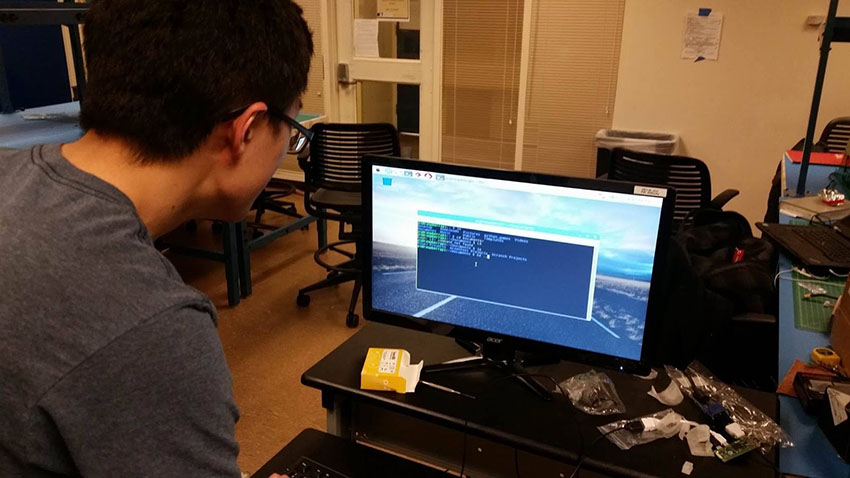 Hiro Maeda gets the GPS and RPI up and running.


A technical development graphic used for the Environmental Innovation Challenge.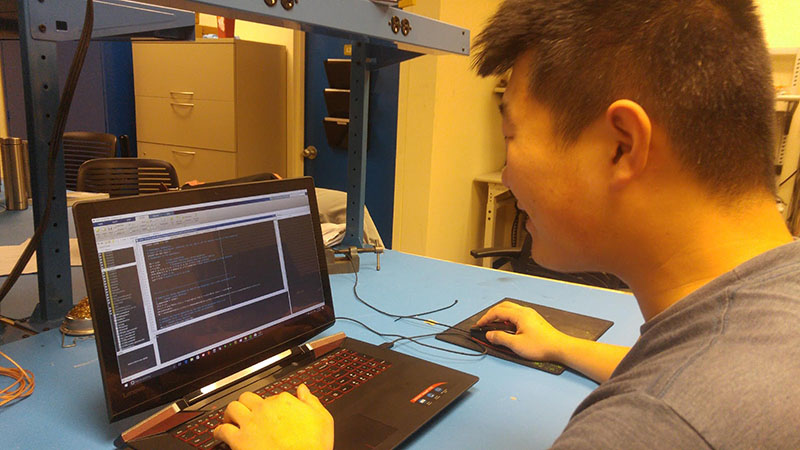 LJ tests quadcopter simulations.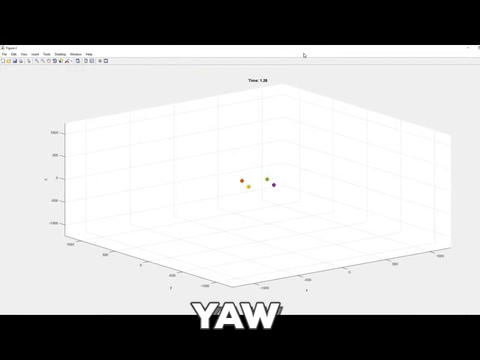 Simulation of our Tarot Mini.
The SwarmFX team consists of 6 seniors in the Aeronautics and Astronautics department and 5 seniors in the Chemical Engineering department. The team worked to design a fleet of integrated drones to assist fire departments in combating wildfires through suppression and imaging. For proof of concept, the team developed a prototype drone that can carry a 5 kg tank of propellant.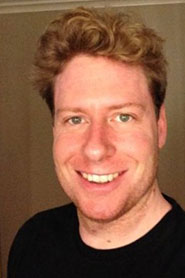 Industry Mentor:
Christopher McFarland
Christopher McFarland completed his PhD in Mechanical Engineering in 2012. He currently works for Amazon where he designs control algorithms for novel unmanned aerial vehicles. His primary interest in this project is in the opportunity to help students identify the challenges and successful strategies for unmanned aerial vehicle design.
Student Funded
In addition to the $100 per person provided by the UW A&A and Chemical Engineering departments, SwarmFX sought out funding from competitions at the UW Foster School of Business, namely the Alaska Airlines Environmental Innovation Challenge and the Business Plan Competition. We received $6000 of prototype seed funding from the EIC. We applied for the NSF iCorps grant to obtain funding specifically for visiting potential customers, and used the $2500 we received to travel to various state and federal organizations.
Meeting potential customers and having the opportunity to engage in business development aspects of the project through the EIC and BPC inspired us to continue working on SwarmFX after graduation by launching a start up company. We will be seeking further funding through the Jones + Foster Accelerator, SBIR and DARPA grants, and private investors.
SwarmFX has advanced to the Sweet 16 round of the BPC.
Contacts & Website: