MicaSense Aerial Pointing and Stabilization System
Sponsor:

Industry Mentor:

David Swartzendruber


Faculty Adviser:

Team:

BJ Arun
Zach Caratao
Kelsey Gabel
Brett Myers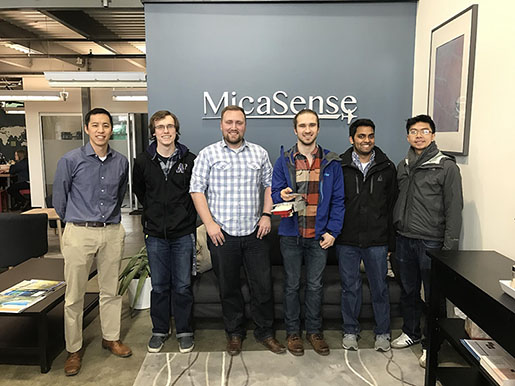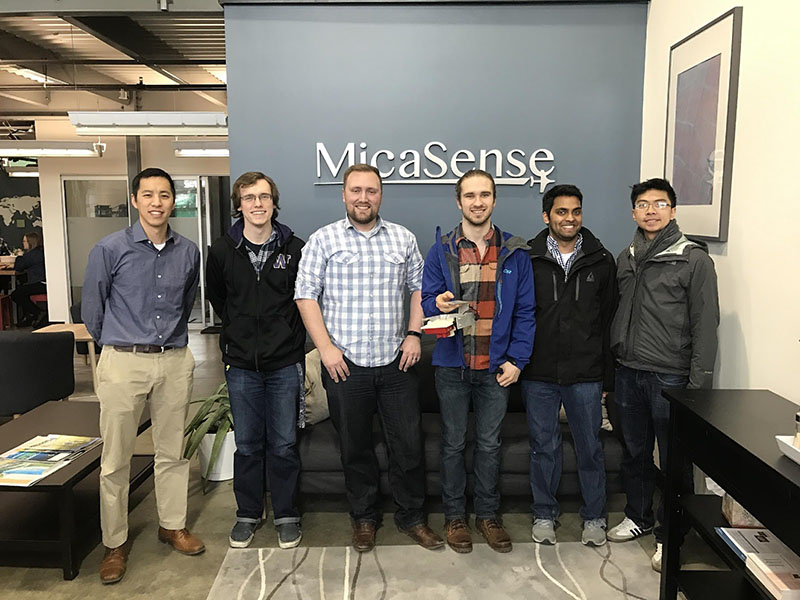 The MicaSense team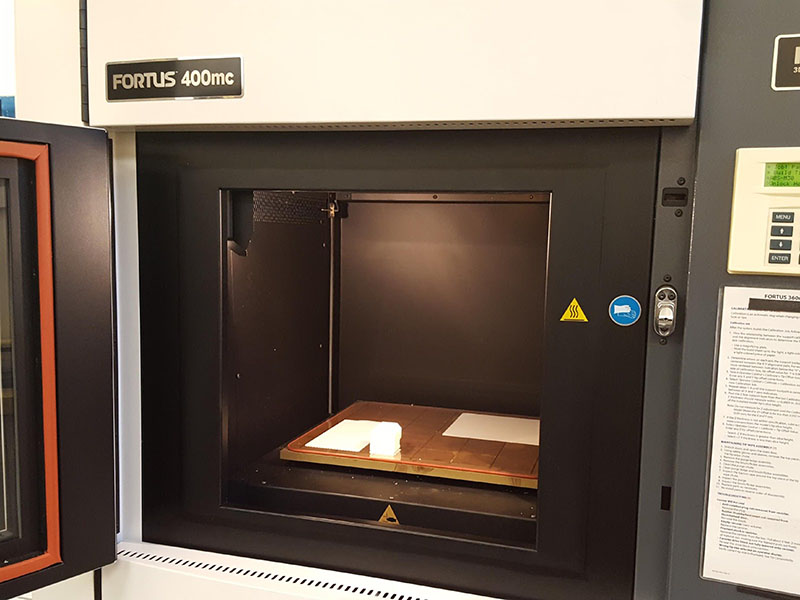 The MAPSS team has officially printed their first of many parts for the gimbal. 3D printing allows for rapid prototyping without hassle.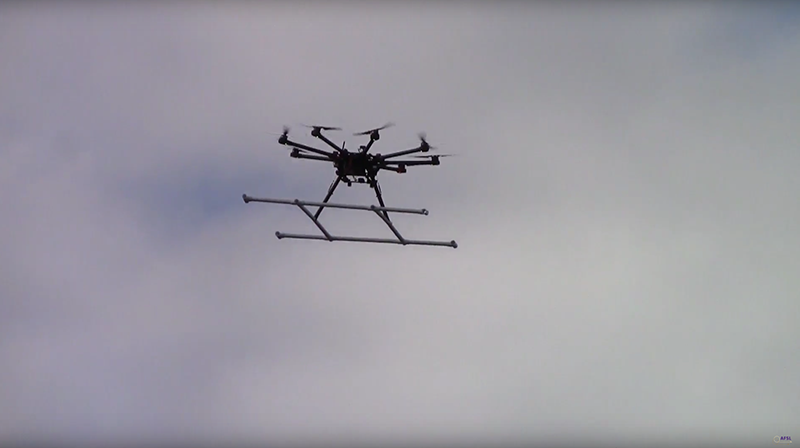 Flights of the DJI1000+ Octocopter and testing of our first gimbal were conducted this week. Hopefully, these worlds will collide very soon!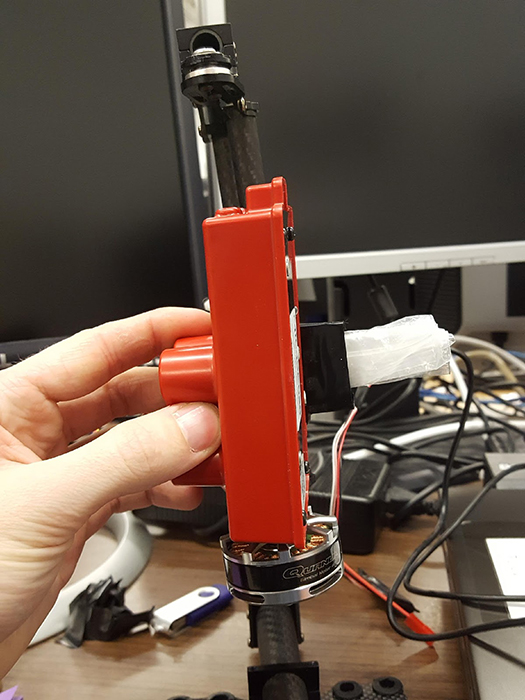 Printed plate and size comparison! Soon this marriage of plastic will be complete. Let's hope we measured right!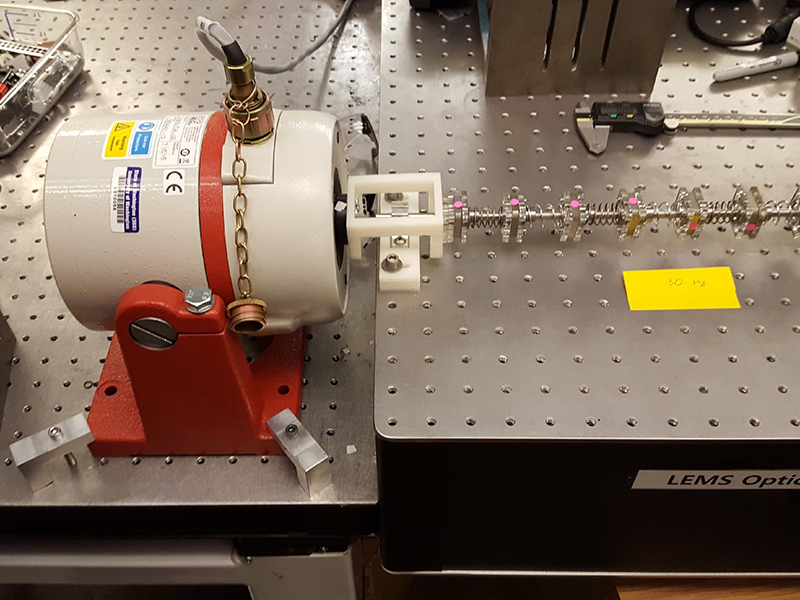 The MAPSS team looked at a shaker for vibration testing. With the ability to program your own signals, this will definitely come in handy!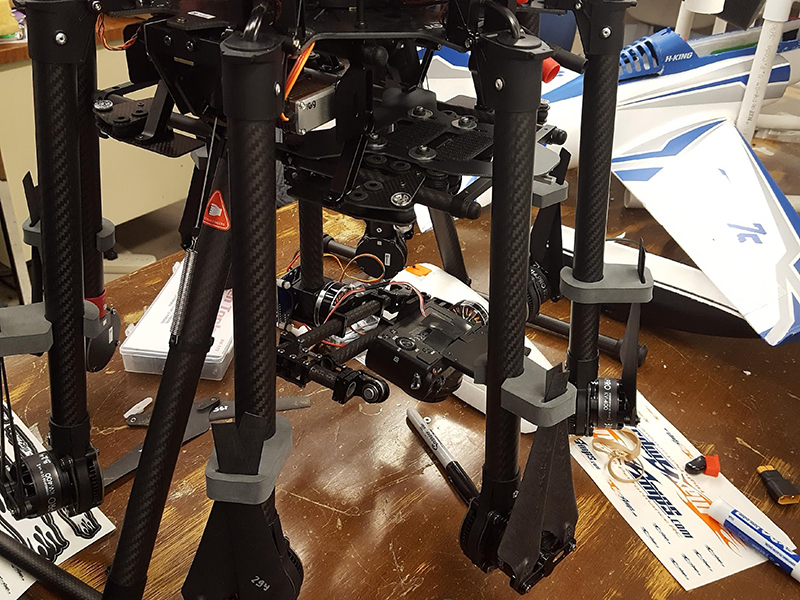 Looks like the plate might be a bit big! Good thing another one is on the way. The gimbal fits on the octocopter perfectly though.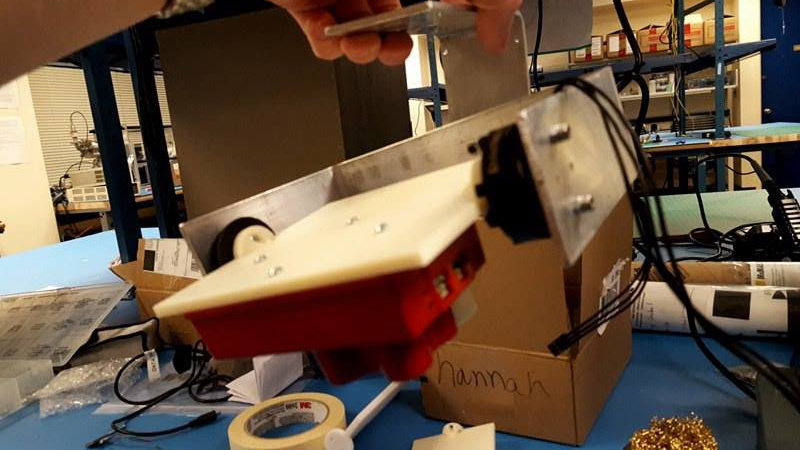 Prototype 2 complete! With both sensors mounted to the more compact Aluminum frame, this gimbal is ready for the Preliminary Design Review.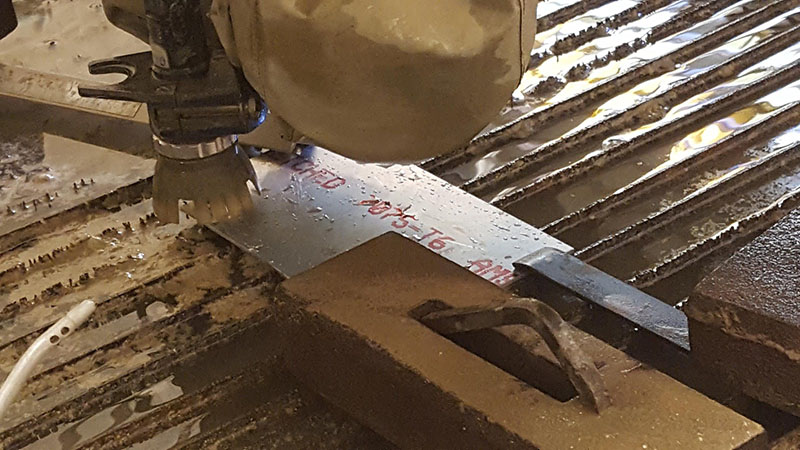 Water jets are awesome! Machining the latest revision of the fixture plate. This piece mounts the cameras onto the gimbal and is custom made for MAPSS.
The MicaSense Aerial Pointing and Stabilization System (MAPSS) is intended to be a modular attachable gimbal apparatus which keeps the attached sensors facing nadir. It is the intent of the MAPSS project to develop a working prototype gimbal with mounting points for RedEdge and one other accessory sensor.
Categorizing the tolerable vibrations while keeping image quality high is also part of the project. If successful, MAPSS would remove the need for potentially dangerous homemade mounting hardware by the MicaSense customer base while increasing the quality of flight missions through the nadir-facing controls.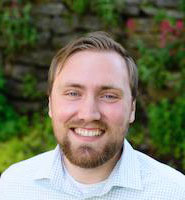 Industry Mentor:
David Swartzendruber
David Swartzendruber is a Mechanical Engineer with a broad background in product development, Electrical Engineering, and medical device design. He received his BSME and MSME from the University of Washington before going to work for the Department of Defense, a medical device company, and later his current position at MicaSense. Throughout his career, he has gained hands-on experience with various manufacturing processes and tools. A small list of these tools include mills, lathes, MIG/TIG/stick welding, sheet metal bending, and 3D printing.
MicaSense
Located in Seattle, Washington, MicaSense delivers integrated solutions for data gathering, processing, and analytics across the global agriculture market. MicaSense is redefining remote sensing technology and pioneering new ways to harvest information.