Large Aircraft Design Capstone
Industry Mentor:

Chet Nelson


Faculty Adviser:

Team:

Tyler Miller
Jacob Wagner
Austin Cook
Kevin Choi
Reuben Straus
Marcos Carvam
Jessica Hsu
Yelisey Makarevich
Yifu Wang
David Hample
Carly Braker
Alexis Houle
Kelsey Calvert
Austin Cook
Jason Sang
Cody Parman
Paria Seisanisisan
Shu-Min Lin
Nick Xing
Li Qingqian
Andy Wang
Kristina Swiney
Joe Kwiatkoski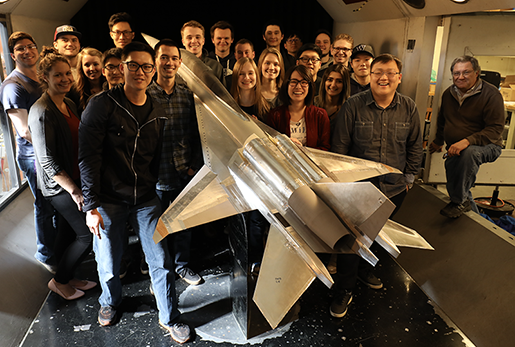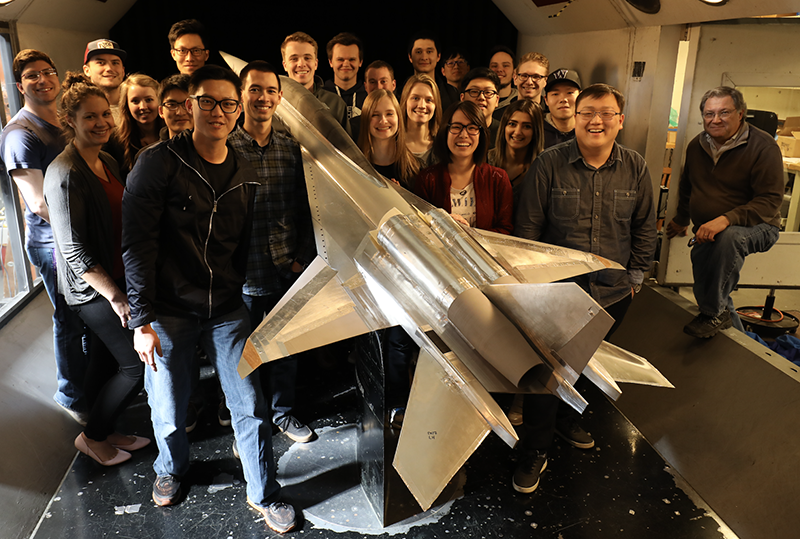 The team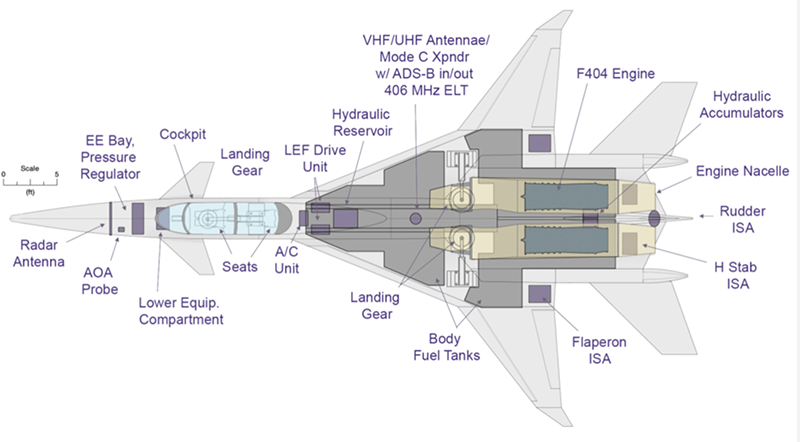 This inboard profile shows where various components fit in the full-scale X-Plane. The full-scale design of an X-Plane was a requirement of this capstone. A scale factor of 7 was used to construct the 2017 remote control RUAV.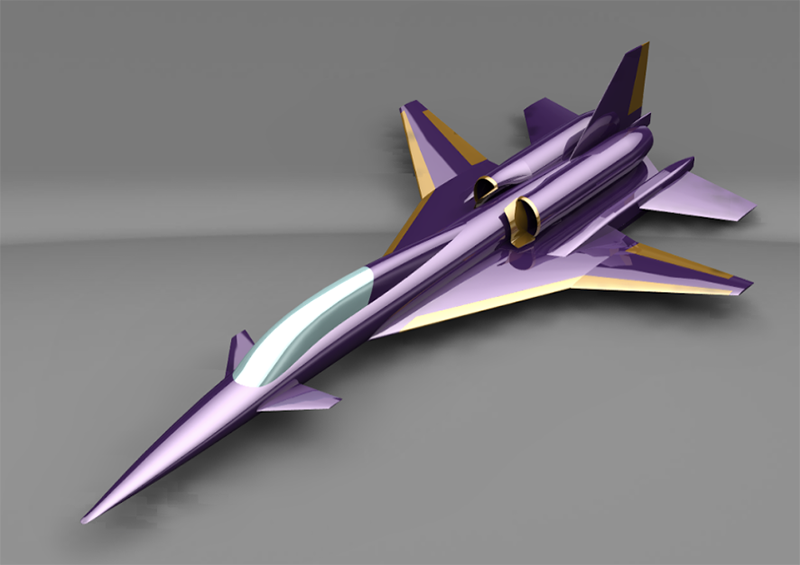 Finalized CAD geometry with a 3-view of our RUAV dimensions.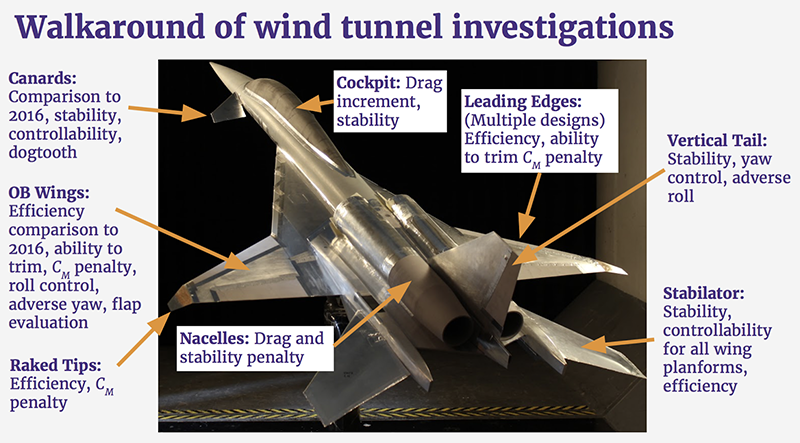 Wind Tunnel testing in the Kirsten Wind Tunnel proved very successful. We investigated several aspects of the airplane as shown in the photo above.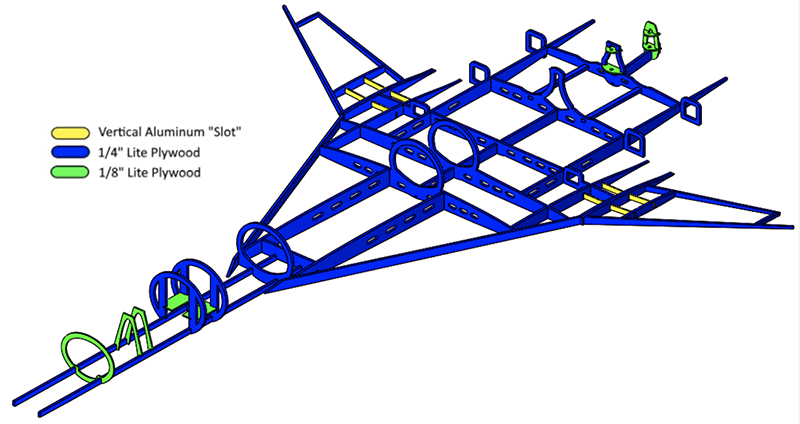 Finalized internal structure and material used. The 2017 RUAV will be built out of Lite and Aircraft Plywoods to reduce weight and improve ease of build. Additionally, stiffened skins will be made to account for the weaker structure (compared to a carbon fiber sandwich).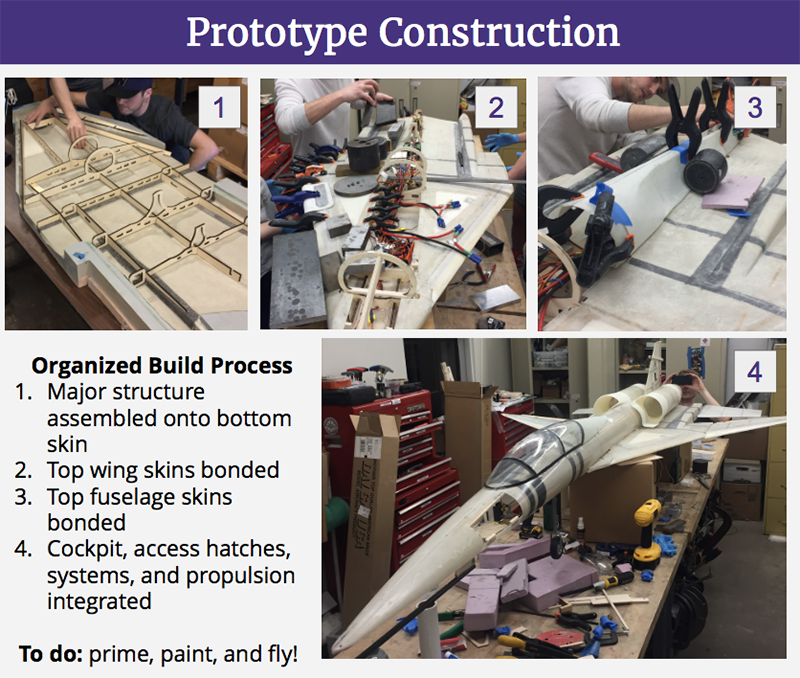 All components have been installed and systems are a go! - May 26th. The photo shows a quick summary of the build process.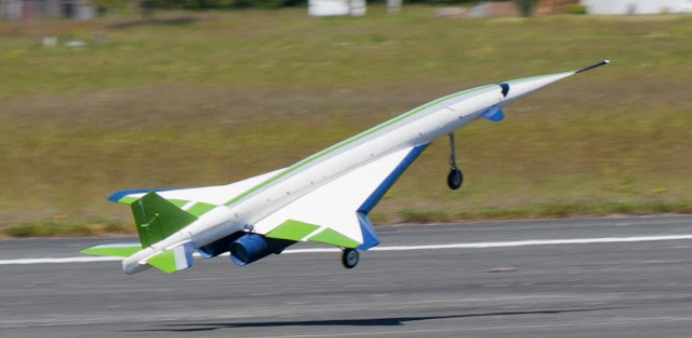 We completed a successful flight of the refurbished 2015 RUAV. The first flight of a Aircraft Design RUAV since 2010. Our Flight Test and Mechatronics teams collaborated to pull off this successful feat!


2017 RUAV as of May 28th. We performed a successful low-speed taxi test to ensure propulsion and all electronic systems work as needed. We are scheduled for our first flight of the 2017 RUAV on June 11th.
The Aircraft Design capstone uses engineering data, technical findings and construction lessons learned from the 2015 and 2016 projects to develop a supersonic cruise aircraft configuration to be tested at subsonic speeds. The aircraft must have retractable landing gear, clean leading edge devices, improved one-engine-failed climb performance, reduced weight and parts, and fully functional flight test instrumentation.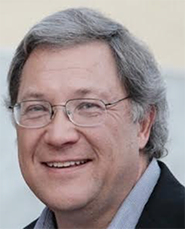 Industry Mentor:
Chet Nelson
Chet Nelson is a Boeing Technical Fellow in Aerodynamics ( BCA) with 38 years at Boeing. He has experience in aero configuration development, wind tunnel testing, flight testing, X-plane concepts, supersonic cruise aircraft, Reynolds number effects research and cryogenic wind tunnel testing, as well as joint research projects with NASA and Boeing Research & Technology.
Chet worked on the 767, early concepts of the 777, HSCT (Mach 2.4), Tu-144LL, Sonic Cruiser, 787, and has served as a Technical Fellow consultant on 737Max and 777X programs as well as several military and space related design studies.
Other work experience: hovercraft, wing-in-ground effect boats, led preliminary design of a light jet trainer.
Recipient of two Boeing Special Invention Awards, Aviation Week Magazine Laurels Award, SAE McFarland Award.
UW Affiliate Associate Professor for Aircraft Design since 2007
Chair, SAE International's Flight Sciences Technical Committee
56 years building model airplanes, boats, rockets. RC models on and off since 1978
EAA member since 1970
AIAA member since 1979
Aircraft Design Capstone Funding
In the Large Aircraft Design Capstone, students work as a team to develop and test a supersonic cruise aircraft configuration. They receive project funding from private donors and corporate sponsors. This year, we want to acknowledge industry sponsorships from:
If you or your company would like to support our student aircraft design project, donations may be made to the Joseph F. Sutter Endowed Education Fund in Aeronautics and Astronautics, which provides support for undergraduate student scholarships, senior capstone projects, and departmental K-12 outreach.