Short Range Electric Aircraft
Sponsor:

Industry Mentor:

Jim Salmon


Faculty Adviser:

Team:

Jacob Brant
Lien Chang
Josh Esfeld
Joel Gerchak
Tyler Sheehan
Josh Teakles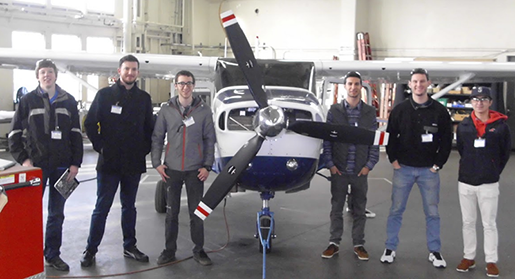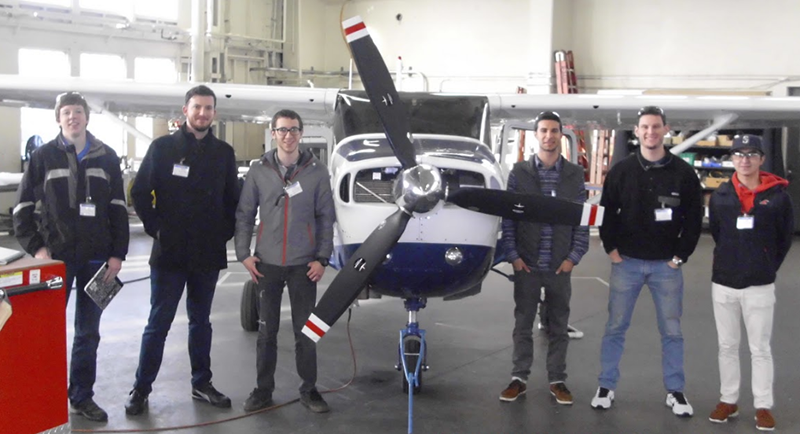 The Boeing team.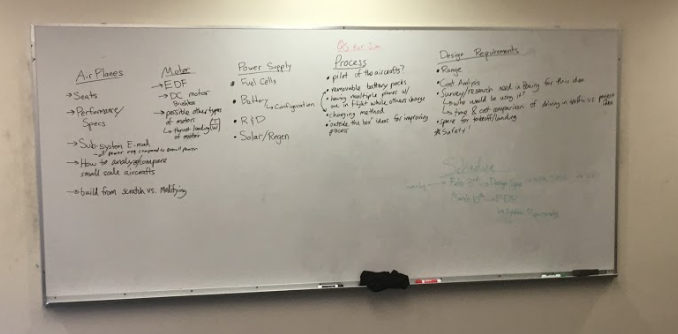 The Boeing Capstone Group begins dividing up research topics to begin understanding electric aircraft and it's design.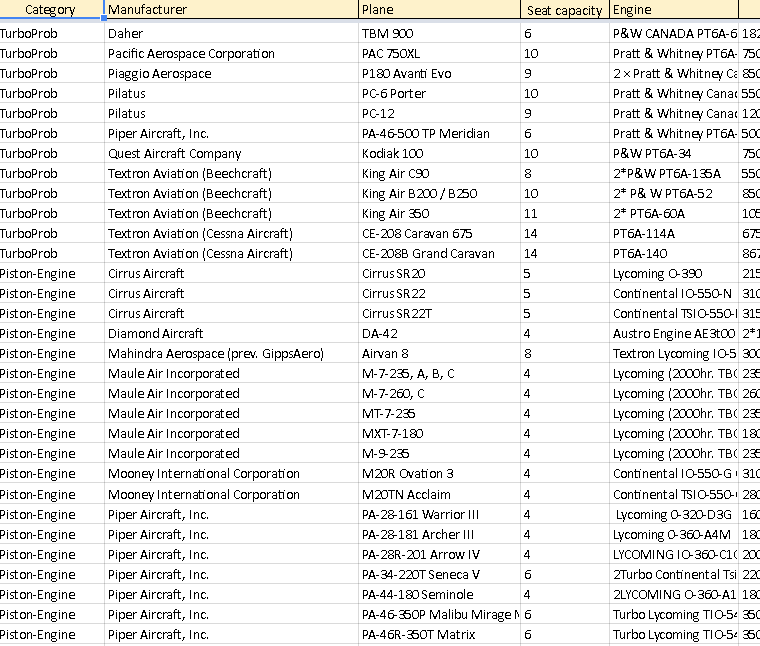 Example of research collection method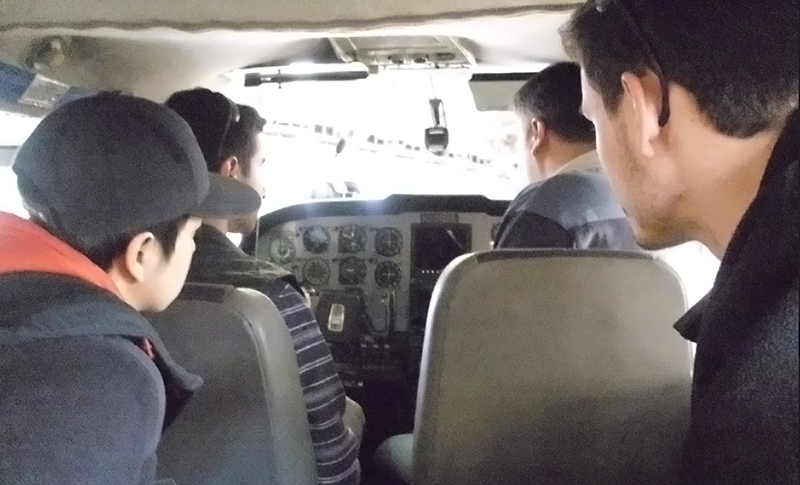 The Boeing Capstone Group heads to Boeing Field to inspect a Cessna 206 as a potential aircraft to convert to electric. Shown are Josh Esfeld (top left), Lien Chang (bottom left), Tyler Scheehan (bottom right), and Jim Salmon (top right).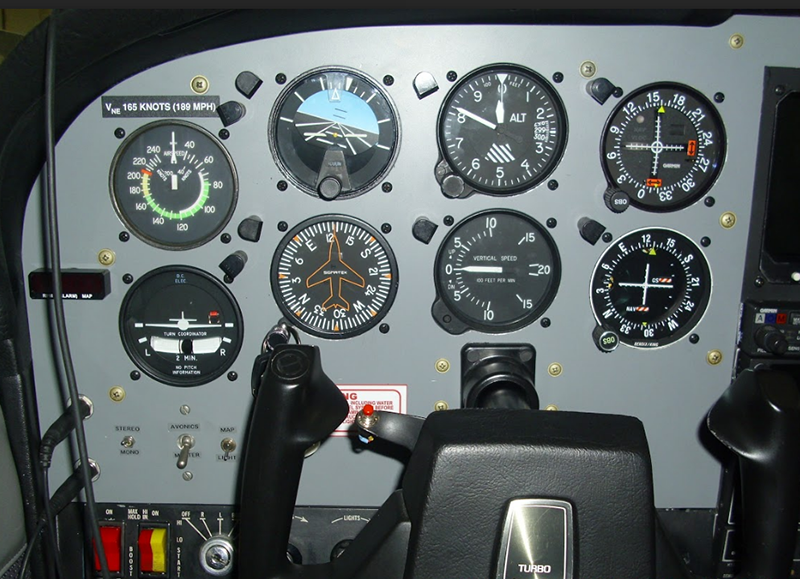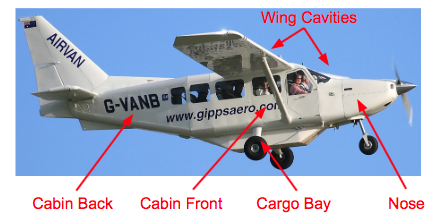 Chosen airframe (GA8 Airvan) for modification showing the possible locations of battery pack placements.


Initial idea for a compact thermoregulated battery pack design with embedded coolant piping.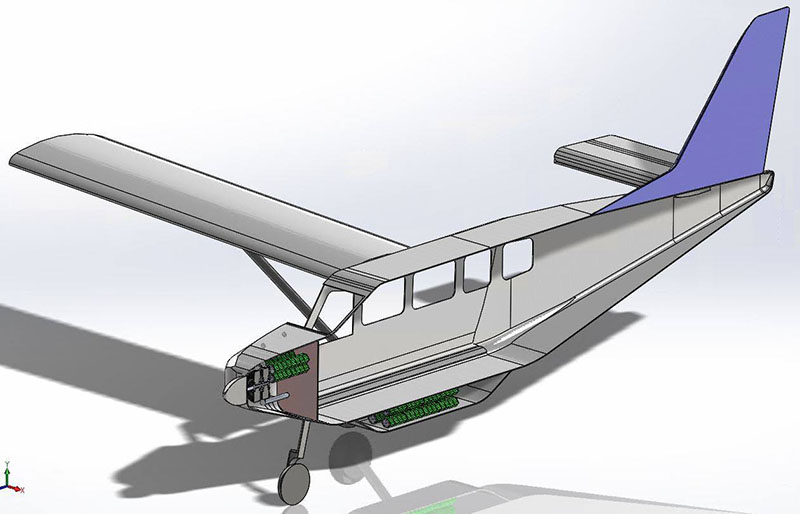 Cross section of the GA8 Airvan with current design of the electric-motor configuration.
The Boeing Short Range Electric Aircraft seeks to reduce driving costs of Boeing employees that spend an ample amount of time driving in between facilities every day by modifying an existing airframe to electric. Choosing an electric aircraft is vital to not only the upcoming future of the aerospace industry, but also for the environment. This project analyzes everything from flight and market economics to trade studies on the availability of electric fuel systems and their configuration.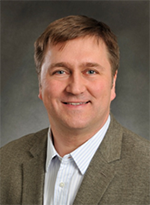 Industry Mentor:
Jim Salmon
Chief of Innovation Initiatives & PD University
Boeing Commercial Airplanes, Product Development, Mukilteo, WA
BS Aero Eng. U of Colorado
MBA U of Washington

I promote innovation mind-set, skills, and execution through methods like the PD Grand Challenges, enterprise collaboration projects, the Ideation Lab, and PD University. As an airplane designer, I led the PD phase of the 747-LCF "Dreamlifter". Prior to Boeing, I worked in a small company spinning off new companies based on emerging technologies. Outside of Boeing, I teach Entrepreneurial Engineering at the University of Washington and consult on product development and business innovation strategy.
The Boeing Company
Boeing is the world's largest aerospace company and leading manufacturer of commercial jetliners and defense, space and security systems. A top U.S. exporter, the company supports airlines and U.S. and allied government customers in 150 countries.