Large Space Design Capstone (LSDC)
Sponsorships:

Industry Mentor:

Charles Vaughan


Faculty Adviser:

Team:

Grayson Steele
Garrett Allen-Dunn
Justin Carpenter
Greg Derk
Nathan Drechsler
Alexis Harroun
Lucas Heflin
Stephanie Klue
Hunter Mellema
Tyler Mundt
Michael O'Dell
Riley Pratt
Mathew Riling
Julien Robert
Kyle Shipley
Shray Singh
Carmen-Ioana Ursachi
Xiuqui Yang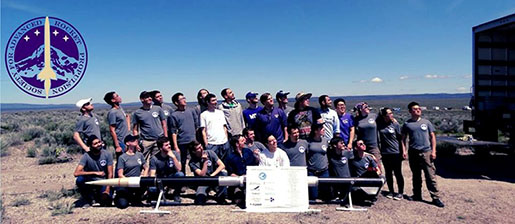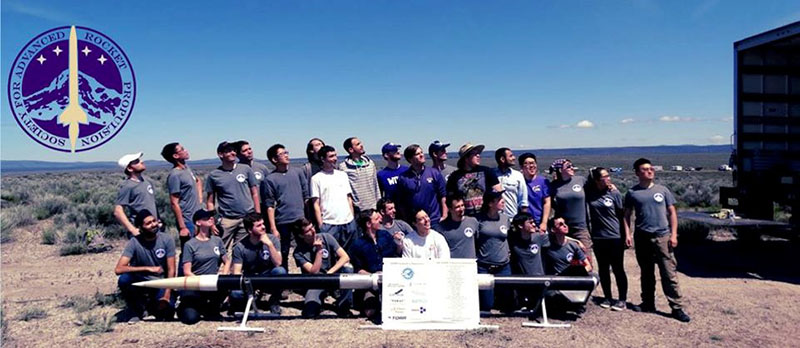 The LSDC team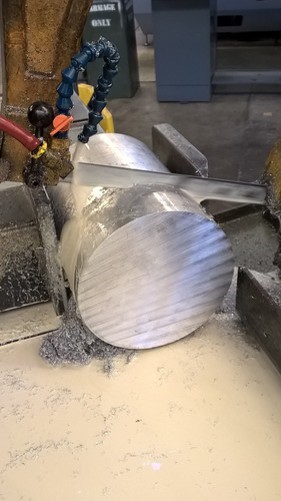 This is a pressure vessel designed and machined by the student members on the propulsion team. We will eventually send out the tank for welding and heat treatment and then begin testing.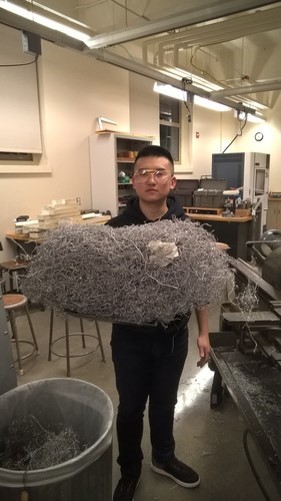 Charlie Yang, propulsion team member working in the AA Machine Shop.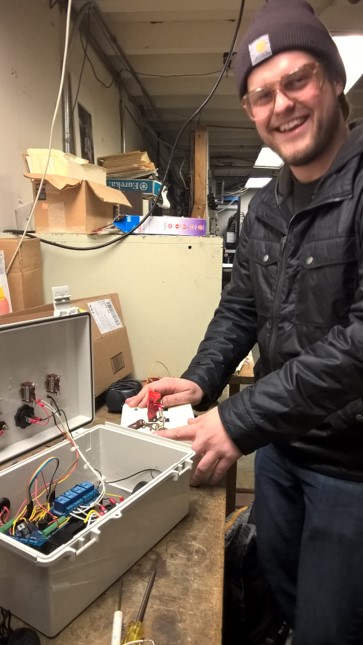 The SARP chief engineer (Garret Allen-Dunn) displays the inside of the ignition box which is used to ensure safety before the final ignition when the team begins static and full scale launches.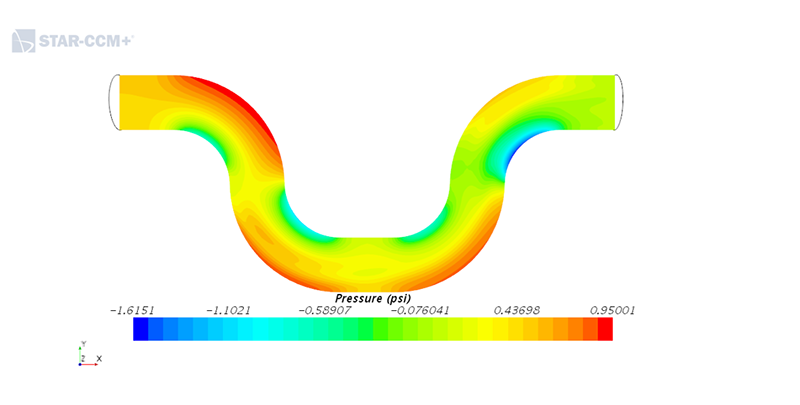 Computational fluid dynamic analysis on the curved tubing that precedes our injection nozzle was used by the propulsion team to ensure structural integrity.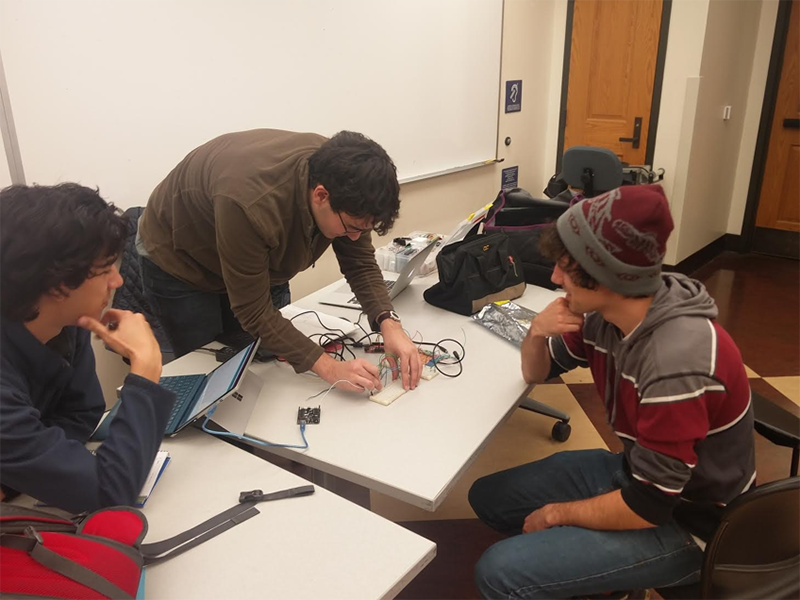 The avionics team conducts initial tests on the Arduino microcontroller to prepare for use on the payload.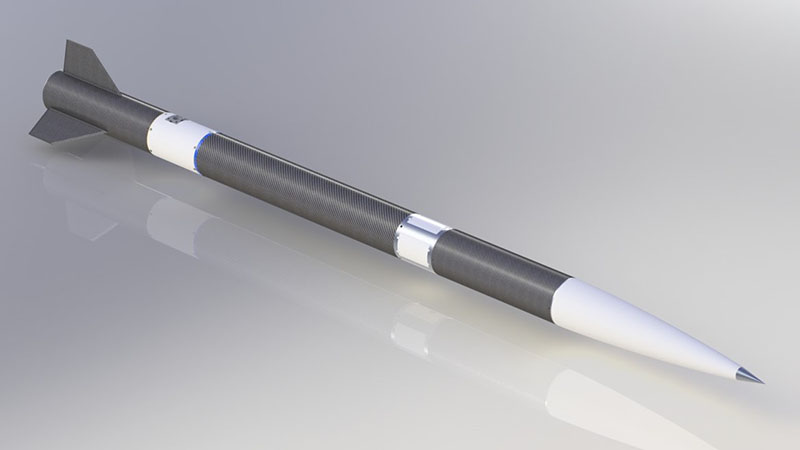 The first look at the full Solidworks render of the sleek, new Big Dawg rocket.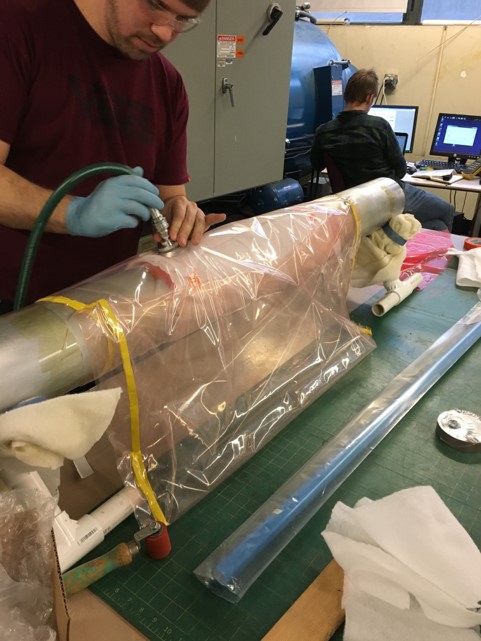 Structures sub-team lead Nate Drechsler connecting vacuum tubing to the port of a sub-scale carbon fiber layup to verify the integrity of the composite material, prior to the construction of the full scale body tube.
The Large Space Design Capstone (LSDC) is a group of senior students at the University of Washington Aeronautical and Astronautical Engineering Department that have come together to design, build, test, and launch an experimental hybrid rocket. Our mission is to develop reusable hybrid rocket technology as well as to apply scientific and engineering theory with hands on experience.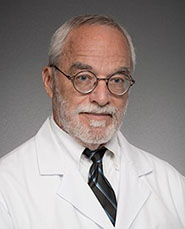 Industry Mentor:
Charles Vaughan
Dr. Vaguhan has an expansive 30 year career in engineering. He obtained his BS in Mechanical Engineering from UC Irvine, and then proceeded to get his Phd in Mechanical Engineering from Colorado State University, where he was involved specifically a variety of biomedical applications. He continued to work on biomedical projects up to 1989 when he began a nearly 20 year long career at Aerojet Rocketdyne moving from a staff engineer up to managing a 55 person team involved in design and analysis of propulsion systems. He became involved as an associate professor for the A&A department at UW in 1999.
He began a second career in 2008 when he returned to the medical field and obtained his BSN from the UW School of Nursing. He continued to work in the UWMC ICU for 4 years and obtained his MN and ARNP certification in 2013. Dr. Vaughan currently works as a Nurse Practitioner for the Harborview Medical Center in Neurosurgery.
Space Design Capstone Funding
The Large Space Design Capstone is closely integrated with the Society for Advanced Rocket Propulsion (SARP) student club. Both programs work together to accomplish challenging missions and receive project funding from private donors and multiple corporate sponsors.
UW Big Space Capstone Space Financial Donors:
UW Big Space Capstone Space Material Donors:
If you would like to support our student rocket club, send a gift to the Society of Advanced Rocket Propulsion (SARP) Support Fund.