First Conductive Samples Exposed to Deuterium Plasmas
Two sample exposure runs have been conducted with 100 "shots" each at 20 kV in theta pinch mode.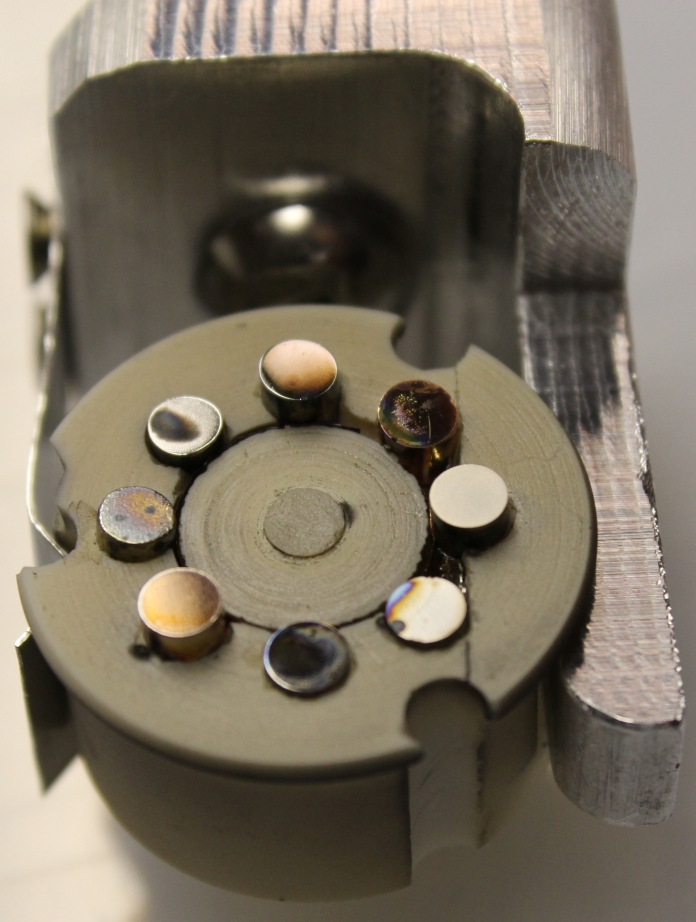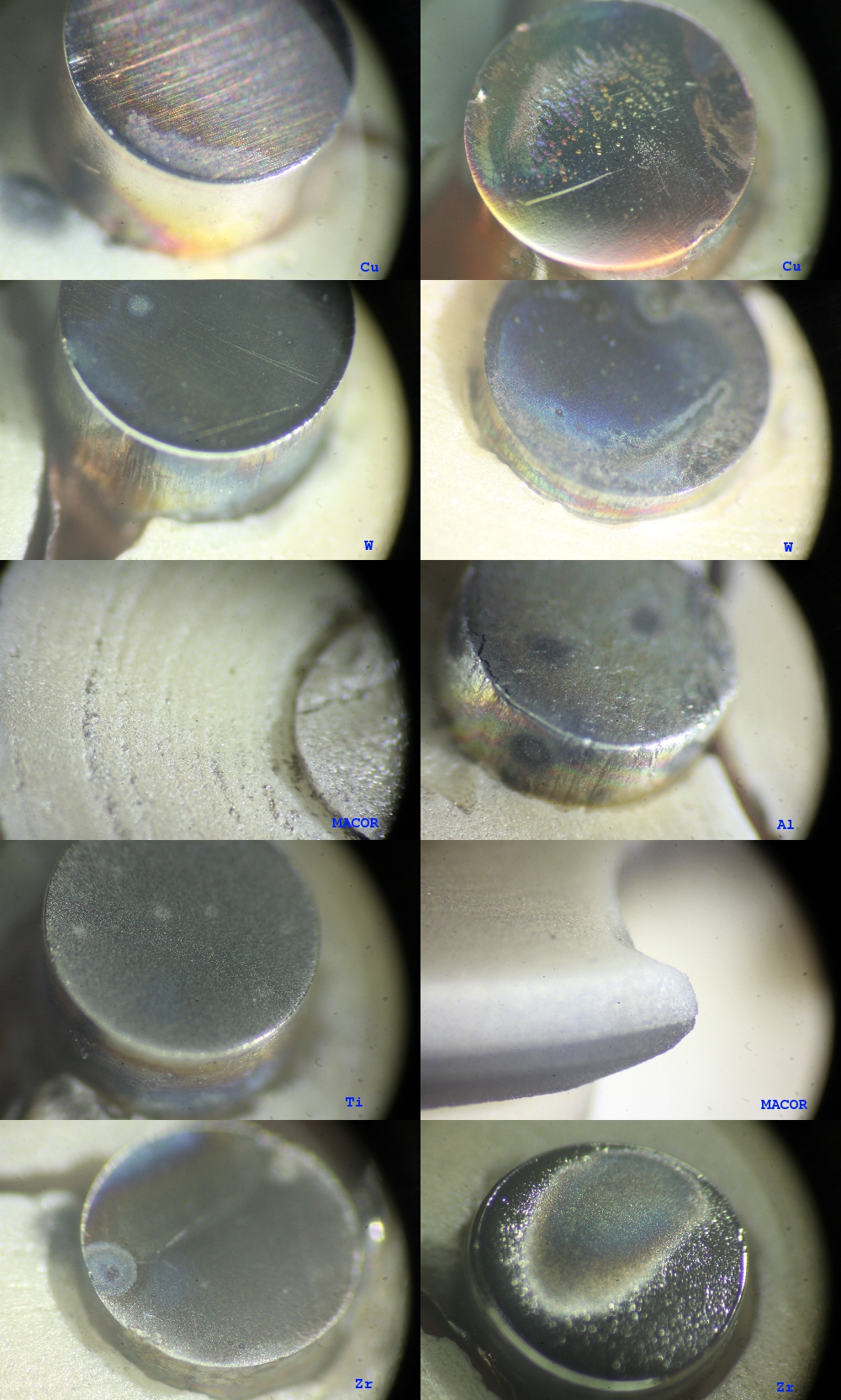 Sample Insertion System at UW-PDL up and running
The first step has been taken towards allowing vacuum transfer of samples between PDL and the UW MSE Seattle Campus. With the insertion system tested and trials begun on the transfer mechanism only the vacuum transfer system needs to be finished to enable sample transfer without exposure to air.