Complexity Growth in Aerospace Systems
Use of self-learning and resilient components permits aerospace systems today to achieve more and accomplish tasks that were otherwise not possible. This degree of freedom however has led to an almost exponential growth in system complexity the past few decades.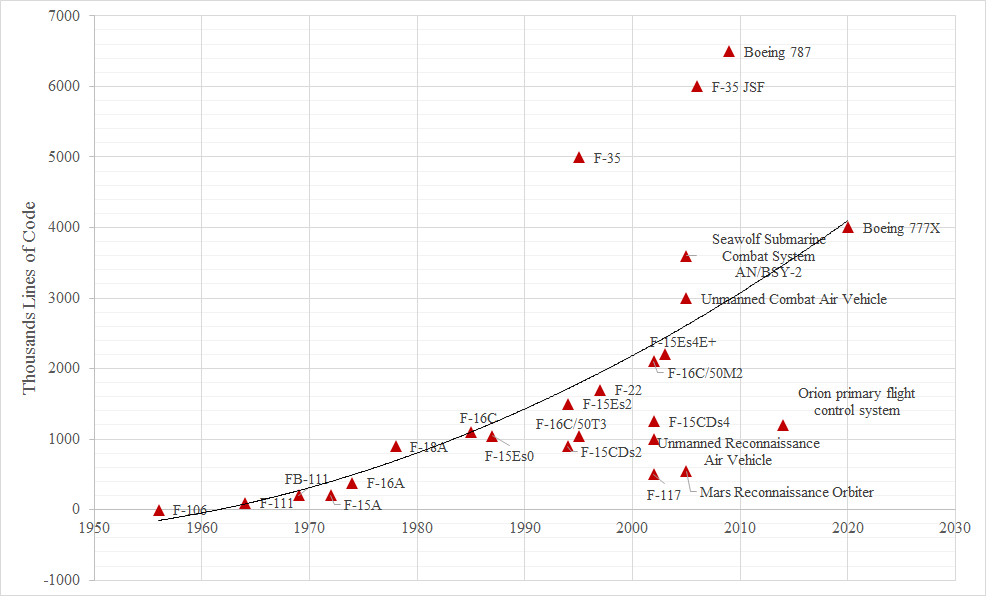 The figure measures the complexity growth using on-board lines of source code in thousands. Data compiled from [1] -[4].
New Challenges
Complexity in a system stems from Interaction! Whether it is:
Interaction between the various subsystems
Interaction between the environment and the subsystem(s)
Interaction between "agents"
or lot more
The result of this interaction is the proliferation of:
Near infinite state space/ environmental conditions, and
Composition of system(s) in a way that may result in potentially catastrophic behavior
Impact on Cost and Constraints on Innovation

The direct consequence of software complexity is emergent and sometimes even unexpected behavior due to interaction between different components of software and hardware. Further, testing, evaluating and certifying each of these consequences places unmanageable demands on computational resources and development cost.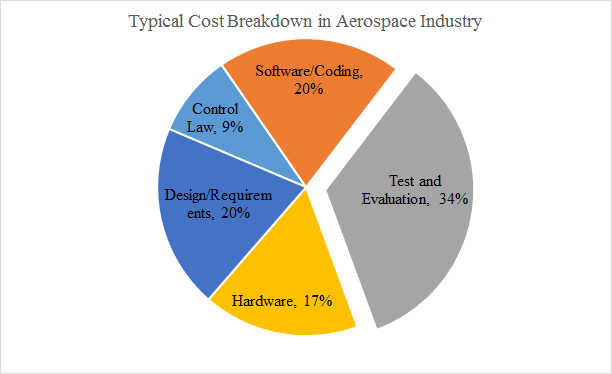 Our Capabilities
Research in the Advanced Dynamics, Validation & Control Research Laboratory specializes in the following three emerging areas for complex systems:
Model complex phenomena spanning temporal and spatial scales
Model reduction
Analytic approximations for predicting emergent behavior
System safety assessment
Detect critical configuration/control parameters
Characterize nonlinear systems
Maneuvering/tracking control
Networked systems design
Combined passive and active control
Our Key Figures
National and International recognitions
NSF CAREER Recipient
(2) AIAA GN&C Best Graduate Student Paper Award
(2) AFRL Space Scholars
DoD SMART Fellow
Best Presentation in Session Awards (AIAA/IEEE)
(1) Graduate School Fund for Excellence & Innovation
Publications
25+ archival publications
Conferences: AIAA SciTech, AIAA/AAS, IEEE CDC, ACC, SIAM
Funding
$1.3M from federal, state and private foundations. $40k in-kind from industry partners.
Sponsors & Partners