Clarice Mauer
August 14, 2023
We are proud to announce the winners of the 2023 capstone team awards, which cover both the Capstone Film Fest awards and the technical awards. Congratulations to this year's winners!
Capstone Film Fest awards
Special thanks go out to Anthony Su, Eddie Ting and Jared Smythe lending their expertise as the capstone teaching assistants and emceeing our Capstone Film Fest. Thanks also to the capstone faculty adviser Alvar Saenz-Otero and to our alumni judges, Eric Forbes, Erik Mattson, Mike Taniguchi and James Teslow. The People's Choice Award was chosen through an open vote of the audience.
Watch the 2023 Capstone Film Fest on YouTube
Best in show: AeroVironment
This team designed a fully functional aircraft that could be controlled over a network to deliver time-critical medicine to people in remote areas with limited access. Their drone with jellyfish design could fold compactly for transport in a delivery aircraft from which it can drop and hover for precise delivery.
Team: Salma Hassanain, Caleigh Stagnone, Forrest Tittle, Harry Furey-Soper, Charlie George, Raul Villanueva, Jason Roberts
Adviser: Behçet Açikmeşe
People's choice: Turion Space
This team designed, built and tested a space debris removal prototype that had to work in a vacuum and in temperatures ranging from negative 40 celsius all the way to plus 80 degrees celsius and be controlled by a user interface.
Team: Minh Nguyen, Owen Johnson, Danny Ramirez Orozco, Aidan Swenson, Collin Decker, Treyson Gleich.
Adviser: Justin Little
Honorable mention: NASA SUITS
This team worked on an augmented reality interface for space with real-time data and interaction with its surroundings for human lunar missions. They had a very successful test week at NASA Johnson Space Center in Houston in May.
Team: Tavin Olarnsakul, Ojasvi Kamboj, Anna Yates, David Menn, Yash Yelamanchi, Kelly Davis, Evan Zhao, Wei Sheng, Haichao Wang, Adrian Dinh, Marcus Christerson, Karman Singh, Muskan Bawa
Adviser: John Akers, UW CSE
Capstone technical awards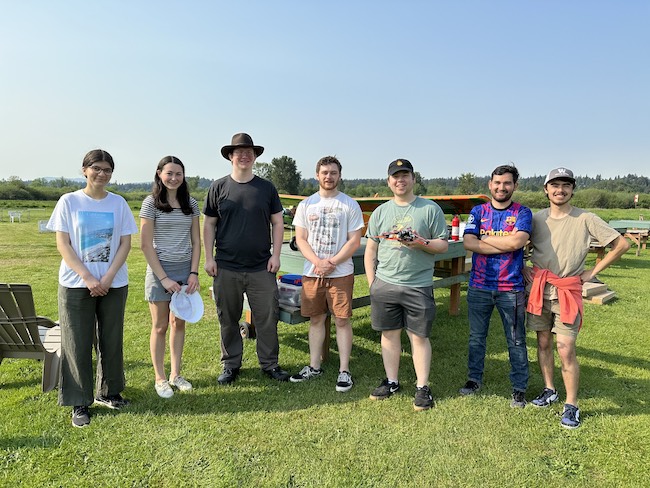 Innovation in flight: AeroVironment
The winner of the Film Fest "Best in Show" also scoops up the technical award for flight!
Team: Salma Hassanain, Caleigh Stagnone, Forrest Tittle, Harry Furey-Soper, Charlie George, Raul Villanueva, Jason Roberts.
Adviser: Behcet Acikmese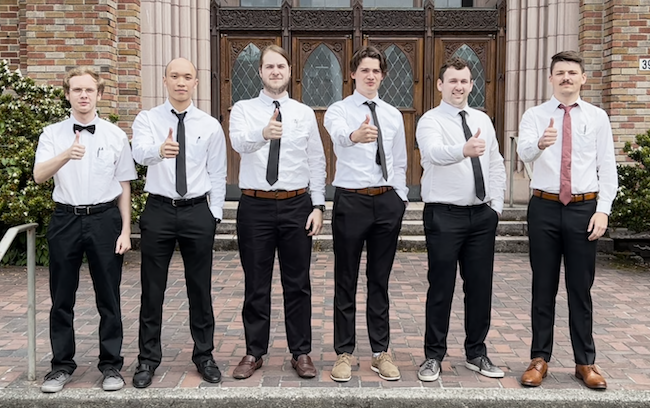 Innovation in space: SARP e-Pump
This team developed and tested the analytical and design tools needed to build electric centrifugal pumps for SARP rockets, increasing pressure to reduce the needed size of a pressurant tank.
Team: Daniel Langley, Marc Arzaga, Andrew Stephens, Michael Gabalis, Josh Welcher and James Ott.
Adviser: Robert Breidenthal