Sarah Chu
August 1, 2023
A&A featured nine research presentations from undergraduate students in the first Undergraduate Showcase during SHARC (SHowcase of Aerospace/Astronautics Research and Capstones) Week. Among them, three were highlighted and awarded for their research posters.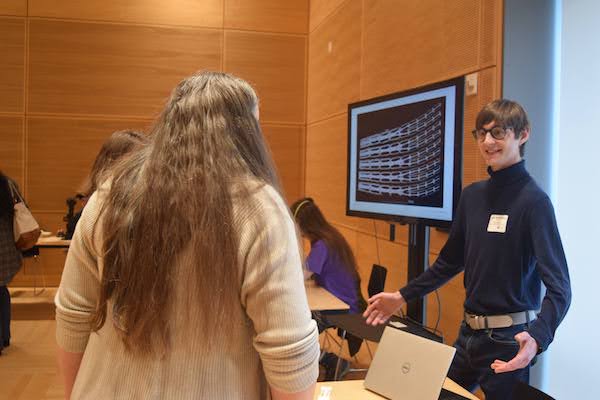 The gold went to John Michael Racy and Ojasvi Kamboj for their research project, "Stingray Radial Structure and Dynamics." Their research uses the unusual bone structure of a stingray as inspiration for flexible aerospace structures. Ed Habtour, A&A professor and the team's adviser in the Illimited Lab, said of their project: "Their work is beginning to reveal the secrets of the architectural designs of stingray wings, key to their remarkable underwater control and actuation."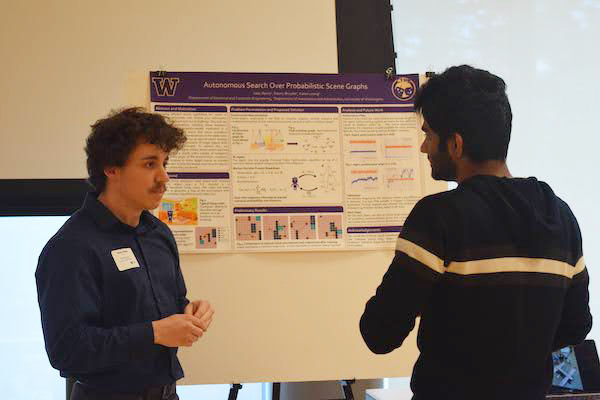 Second place went to Isaac Remy for his research project on "Autonomous Search Over Probabilistic Scene Graphs." His research involves improving search capabilities for robots in cluttered environments with limited prior information using reinforcement learning (RL). Karen Leung, A&A professor and Isaac's adviser in the CTRL lab, commended the student for "developing more efficient robot decision-making algorithms for autonomous object search," which is particularly crucial in "search and rescue operations in disaster scenarios and robot assistance at home."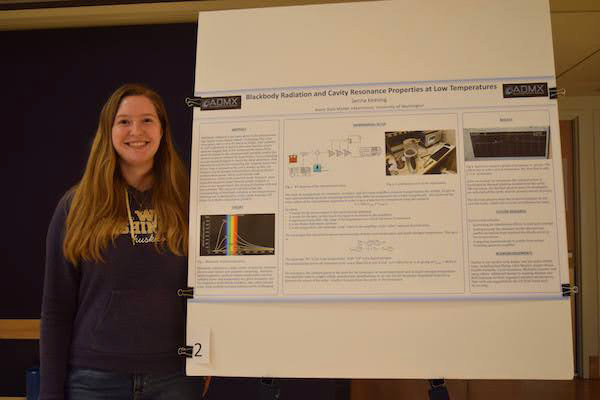 Senna Keesing won third prize for her research project titled "Blackbody Radiation and Cavity Resonance Properties at Low Temperatures." She is seeking deviations to the equations that normally predict the amount of power radiated by warm bodies, such as the sun. Gray Rybka, physics professor and Keesing's adviser, added that her research "is a search for a new, hypothetical particle called the axion, which may be responsible for some or all of the so-called 'dark matter' we see in astrophysical measurements."
A big thank you goes out to the judges, our A&A graduate students Ari Athair, Troy Nakagawa and Isabella Rieco. Congratulations again to the SHARC Week undergraduate showcase winners and everyone who presented, You'll all make waves in the future!
Research Projects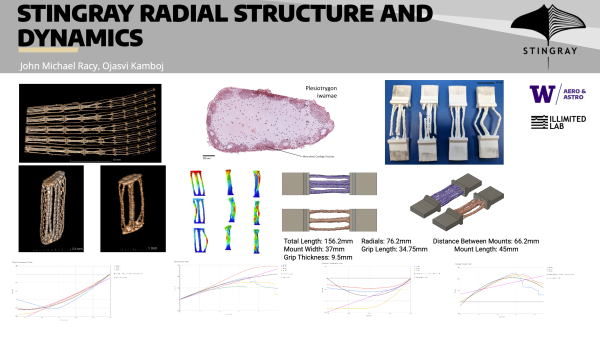 Stingray radial structure and dynamics
John Michael Racy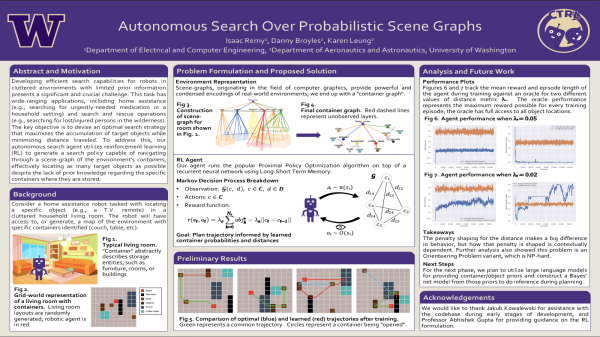 Autonomous Search Over Probabilistic Scene Graphs
Isaac Remy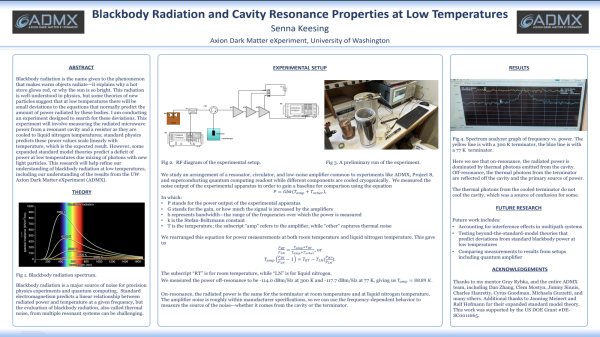 Blackbody Radiation and Cavity Resonance Properties at Low Temperatures
Senna Keesing