Image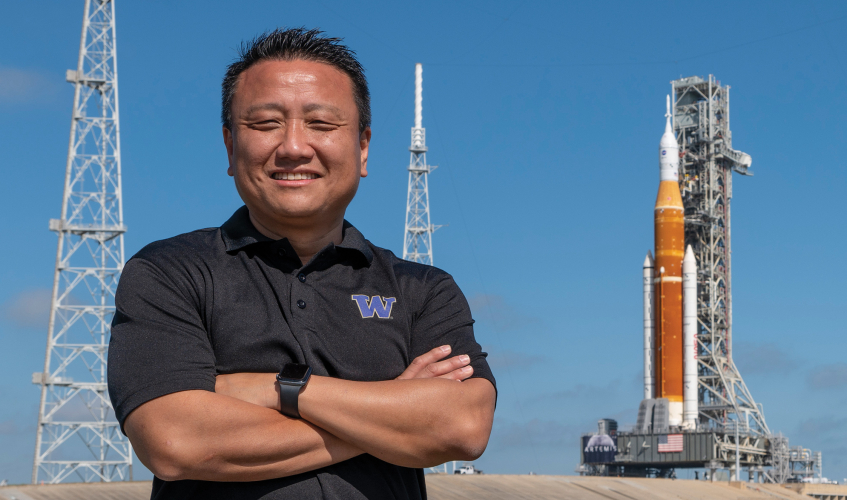 We are proud to name Howard Hu as the 2023 A&A Distinguished Alumnus. Hu, who graduated with a BSAA in 1991 and an MSAA in 1994, has worked for NASA for more than thirty years and now leads the Orion Program.
The Orion Program is a part of NASA's deep exploration systems of the Artemis Mission. In December 2022 for the uncrewed Artemis I flight test, the Orion spacecraft performed two lunar flybys within eighty miles of the Moon, stayed in space longer without docking and traveled farther than any other spacecraft designed to carry humans. The successful flight and splashdown will lead into the upcoming crewed flights of Artemis II.
Previous to his current role, Hu served in a number of Orion leadership positions, including manager of avionics, power, and software, as well as deputy manager of the Vehicle Integration Office. Prior to joining the Orion Program, Hu held several technical and leadership positions in support of NASA human exploration initiatives, the International Space Station, and Space Shuttle Program.
Throughout his career, Hu has been recognized for his achievements, including two Johnson Director's Innovation Awards, the Orion EFT-1 Outstanding Leadership Award, the NASA Outstanding Leadership Medal, the Rotary National Award for Space Achievement Foundation's Stellar Team Award, and the Johnson Director's Commendation Award.
Hu will receive his award at the 2023 A&A Graduation on June 8, where he will deliver the keynote speech.
Originally published April 11, 2023