Clarice Mauer
Our 2014 A&A Distinguished Alumnus, board member and affiliate professor passed away in January.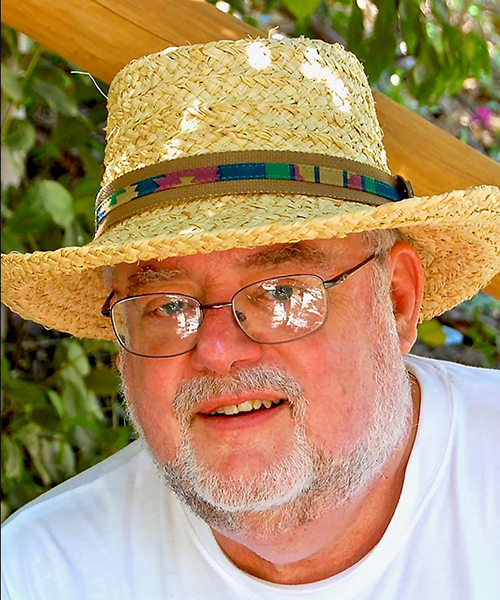 A&A mourns the passing of Dana Andrews, our 2014 A&A distinguished alumnus, board member and affiliate professor. A&A Chair Kristi Morgansen says, "Dana Andrews not only leaves a legacy as a pioneering aerospace engineer, but his concern about the ripple effects of human decisions gave us much to think about. He also cared about the potential of our students and dedicated his time as a thoughtful mentor and capstone adviser over the years. His passing is a huge loss for our community – both A&A and the wider aerospace community."
Dr. Andrews received his Bachelor of Science from A&A in 1966 before pursuing a Master's from the California Institute of Technology and a Ph.D. from Stanford University, both in aeronautics and astronautics. He worked for 34 years with Boeing, known for his contributions to the X-33/RLV program, the Boeing habitation module for the International Space Station and the aero-assisted orbital transfer vehicle. He left Boeing to work with his son Jason Andrews (A&A '94) for ten years as the Chief Technology Officer at Andrews Space, Inc.
Dr. Andrews dedicated a great deal of time to A&A over the years as well. He participated in the Undergraduate Seminar Series and was one of our longest-serving current External Advisory Board members, having joined the Board in 2008.
In 2012, Dr. Andrews was a Capstone faculty adviser to 23 A&A seniors who won the annual NASA-sponsored RASC-AL student space design competition which that year solicited ways to support a 30-person habitat on the Moon. Our A&A team went beyond this mission in developing a lunar mining strategy to mine for rare metals and elements available on the Moon and in high demand on earth.
In 2020, Dr. Andrews published the non-fiction book Chasing the Dream which details several programs of the U.S. space program over the past 50 years, and the costs of many political decisions. Up until last year, he maintained his "The Rocket Doc" blog on current events, ranging from the invasion of the Ukraine to global warming.
We will miss this great conversationalist, teacher, mentor, and inventor.
Make a gift to the Dr. Dana Andrews Chasing the Dream Scholarship in Aeronautics & Astronautics.
Originally published February 6, 2023