Ben Husarik
October 26, 2022
Professor Eli Livne wins the ICAS award for his contributions to aeroservoelasticity.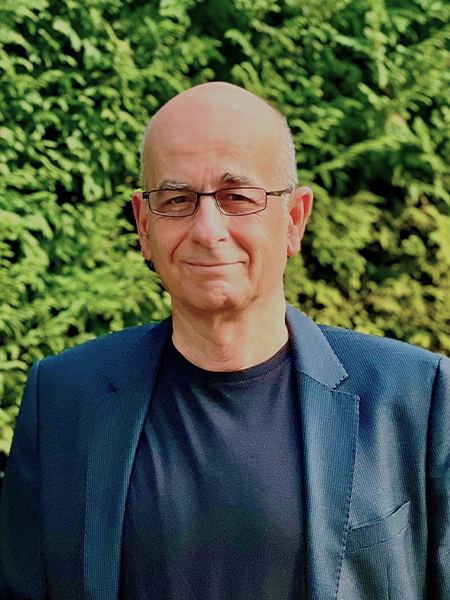 A&A Professor Eli Livne was presented the 2022 International Council of the Aeronautical Sciences (ICAS) award for Innovation in Aeronautics. The prestigious award and accompanying invited lecture at the ICAS Congress in Stockholm is awarded to "recognize contributions of an individual or a team in effectively integrating a suite of advanced technologies, combined with new design and/or manufacturing processes, to create a new aeronautical system with significant worldwide impact."
Livne received the award for his seminal contributions to the theory and practice of aeroservoelasticity in the context of aircraft multi-disciplinary design optimization, and for pioneering work towards the maturation of aircraft active flutter suppression technology.
In his lecture, he said, "You know, unlike poetry or philosophy or painting or sculptures, aeronautical engineering is a team effort. No single person ever does anything by him - or herself. This award made me reflect a little bit on my life in aeronautics and realize how fortunate I am to have worked with such great people, great colleagues who became friends over the years."
Livne has received additional awards for his achievements, including the 2021 AIAA Holt Ashley Award for Aeroelasticity, the ASME/Boeing Structures & Materials Award (1998), NSF National Young Investigator Award, and the Josephine de Karman Fellowship.
View Eli Livne's 2022 Enoch Thulin Lecture for Innovation in Aeronautics.