May 24, 2022
For Mike Taniguchi, the thrill of working on liquid rocket propulsion systems for over forty years has always been the controlled "fire and smoke" needed for successful maneuvering and booster stages. His expertise is in transient modeling and analysis, a technical discipline that combines design constraints and dynamic performance measures from across the comprehensive engineering components (the turbopumps, valves, feed-lines, controller and combustion chambers) of the propulsion system. The design limits and performance characteristics are integrated in a whole systems model to define a start, throttle and shutdown valve sequence that safeguards each mission.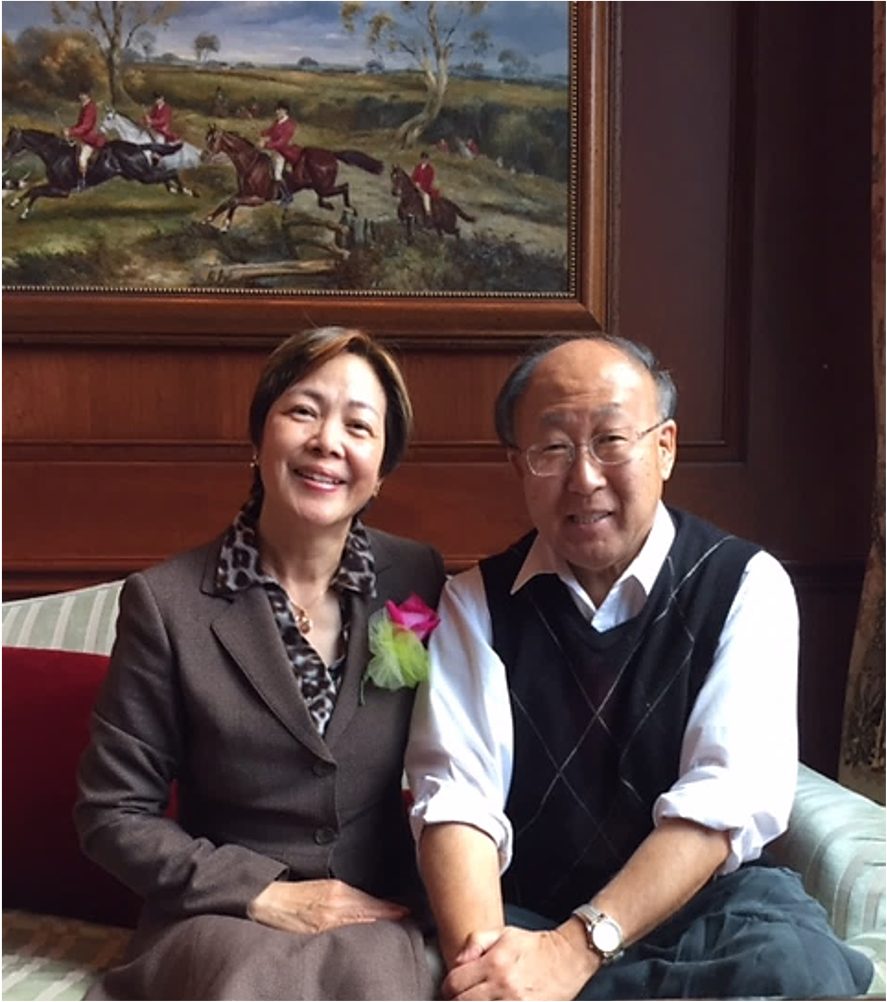 Taniguchi worked continuously to advance transient modeling and analysis as an engineer and a first-line manager of a multi-disciplined engineering staff focused on liquid rocket engines from 1976 to his retirement in 2020. His efforts spanned four different corporate cultures which took over Rocketdyne as an aerospace division (Rockwell International, Boeing, United Technologies and General Corp). He is currently working remotely as a consultant/contractor for Blue Origin.
Taniguchi had some interesting luck with timing before he started at Rocketdyne. Born and raised in Seattle and a graduate of Rainier Beach High School, he enrolled at the University of Washington to graduate from A&A in 1971, just as the aerospace industry fell into a deep slump. A professor in one of his last classes asked who had a job lined up, and no one raised a hand.
He had bigger worries than the poor job market, however. The US Selective Service lottery picked his birthday to be included in the Vietnam War draft. He explains, "I didn't have to bother trying to look for a job because Uncle Sam already told me where I was going to go if I did not enlist."
With his enlistment, he spent his time in the Army, first in basic training at Fort Knox, then in Germany. Three years later, he returned to Seattle and took advantage of the GI Bill to work toward a second bachelor's degree at the UW, this time in numerical analysis. When he graduated in 1976, he faced a job slump in mathematics. This time around, when a math professor asked one of his large classes who had a job lined up, only two hands went up.
After this graduation, he headed to Japan with a friend for a trip to climb Mt. Fuji. An approaching typhoon threatened their hike departure, but they left anyway, hoping the storm would miss them. It didn't. The weather ultimately forced them to shelter in a stone hut for a night. When they finally arrived at the summit of Mt. Fuji, it was July 4, 1976, and to this day, Taniguchi loves showing off the hiking stick he got on that trip carved on the summit with that bicentennial date to mark his feat.
When he returned from his trip while still recovering from an acute case of jet lag, he received a call offering him a job at Rocketdyne. He wasn't even sure exactly what he said, but apparently it was good enough that they did not revoke his offer. Taniguchi's troubles with timing finally worked out, as he stayed with Rocketdyne through all of its various iterations until his retirement in 2020.
Taniguchi has been a dedicated mentor over the years, helping give career advice to many young engineers. Many of his efforts in mentoring and expanding diversity caught the attention of the several rotating parent companies of Rocketdyne. He is currently participating in the A&A mentoring program. He has been invited to share his career in an A&A class and took the opportunity to hire an A&A student as a summer intern and then hired him as a full-time staff member. In recent years, he has supported the A&A capstone design projects as a jurist. Throughout his career, he built extensive experience as both an engineer and manager. He knows the advantages and challenges of each. He encourages students and early-career colleagues to be honest about how they want to be spending time as they navigate their paths.
We are so proud to name Mike Taniguchi as the 2022 A&A Distinguished Alumnus!