February 8, 2021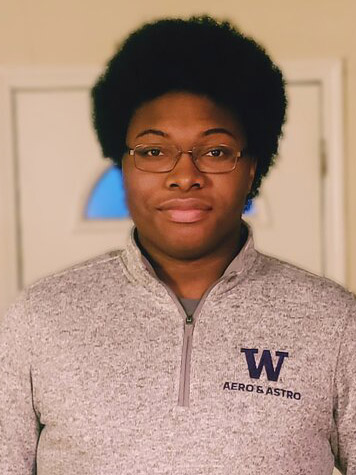 The Matthew Isakowitz Fellowship Program — a summer internship and executive mentorship program inspiring the next generation of commercial spaceflight leaders—announced today the 30 individuals selected for its 2021 class which included A&A undergraduate Khalil Jones. Now in its fourth year, the highly selective program awards exceptional college juniors, seniors, and graduate students pursuing aerospace careers with paid internships at cutting-edge commercial space companies. Fellows also receive one-on-one mentorship from accomplished members of the space community, including astronauts, engineers, entrepreneurs, executives, investors, and others. Additionally, the program features a memorable summit during which the Fellows learn about space start-ups, network with top industry leaders, and develop entrepreneurial skills.
For the 2021 class, the program received its largest response yet, with applications from more than 280 students from over 100 colleges. Applicants were rigorously screened for academic excellence, relevant experience, and, most importantly, a demonstrated passion for innovation, entrepreneurship, and commercial space.
The enthusiasm about the Fellowship comes at an especially exciting time in commercial space, as an unprecedented number of new companies are transforming the space program. This past year saw new rockets achieving orbit, astronauts being flown in new private vehicles, small spacecrafts launched in record numbers, and major increases in private investments. This has created a large increase in students inspired by these new opportunities to demonstrate novel technologies, protect the environment, connect the world, and explore the planets.
At the end of the summer, the Fellows will remain among a group of alumni who can continue to network with this program, their mentors, and past and future Fellows, on the path to becoming future space industry icons. The previous three classes of Matthew Isakowitz Fellows are continuing to excel in their academic and professional careers, with many taking on volunteer roles to contribute to the continued success of the Fellowship program.
Jones, a member of SARP and researcher with the Williams Turbulence Lab who has had multiple internships with Blue Origin on manufacturing and materials engineering teams, will intern with The Spaceship Company through this fellowship.