by Amy Sprague
"I am really excited to advise SEDS and see how this club, while rooted in A&A, will reach across the university and engage talent from the other disciplines all working toward a future of space exploration. This is what interdisciplinary work is all about." – A&A Chair Kristi Morgansen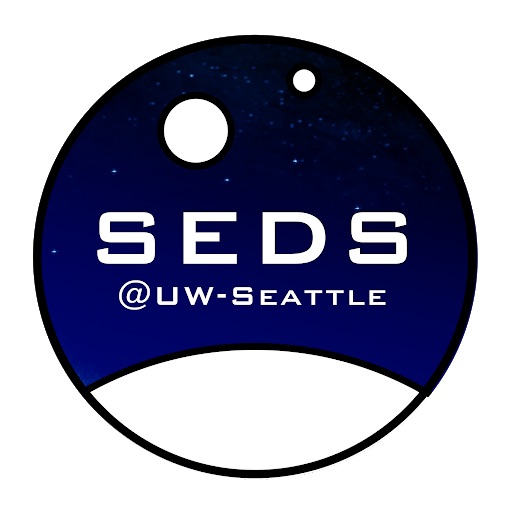 Several students in the aeronautics and astronautics department were impressed by the international organization Students for the Exploration Development of Space (SEDS) and saw a great opportunity for the UW to host a chapter. Francesca Bennett (Applied Physics '20), vice president of SEDS at UW, noted that one of the main advantages of the club was the variety of ways students around the university can engage in space exploration together.
One of the marquis projects of the group will be participating in the Kyle Runkle SEDS Rocketry Competition. Kyle Fisher, chief engineer of SEDS at UW and A&A student, said, "Building a multi-stage rocket for this competition is our big hands-on project. We're currently designing and testing solid composite motors that will inform our propulsion system." Drawing a distinction from the rocketry competition that the Society for Advanced Rocket Propulsion (SARP), another A&A club, participates in that sends a rocket up to about 30,000 feet, Fisher says, "This competition is more in the amateur high-power side of things."
What that means this year is that SEDS students could proceed with their rocket even without dedicated UW facilities. Through the certification process of the Tripoli Rocketry Association, SEDS members will receive safety training and technical experience. In addition, the competition does not require students to assemble at a central location, but students will document their launches with video and stats and the presence of an official witness, another advantage in planning during the COVID-19 pandemic.
Fisher is clear that "Building a multi-stage rocket will require a lot of research and learning, so we will have a lot of spots to fill with interested students."
In addition, UW SEDS can choose other activities supported by the national organization, some of which will be decided with the new membership. This past spring, members completed a policy research paper for the SEDS-USA SSPI (Society of Satellite Professionals International) annual competition, a portion of which is being released by the UW Space Policy and Research Center this month as a policy brief (link to be included).
Other options include research competitions, NASA-led competitions, and a yearly student essay competition.
Bennett says, "We have the flexibility to meet students where they are in their interest and skill set and pursue a set of activities that works." She also emphasizes professional networking as a cornerstone of SEDS. For their policy brief, they secured an industry mentor in the space industry to help ground their work. In addition, members may attend the annual SpaceVision conference. This year, with the on-going pandemic, the conference will be online, allowing much greater participation and eliminating the cost of travel.
Kristi Morgansen, chair of the aeronautics and astronautics department, will be advising the new group. She commented, "I am really excited to advise SEDS and see how this club, while rooted in A&A, will reach across the university and engage talent from the other disciplines all working toward a future of space exploration. This is what interdisciplinary work is all about."
If you are interested in learning more about SEDS, attend one of the following Zoom info sessions:
Wednesday Sept 30th, 4:30-6:00 pm: Meeting ID 604 215 7841
Friday Oct 2nd, 2:00-3:30 pm: Meeting ID 963 4265 1373
Monday Oct 5th, 11-12:30 pm: Meeting ID 920 8509 8700
Wednesday Oct 7, 4:30-6:00 pm: Meeting ID 961 0074 5802
Friday Oct 9th, 2:00-3:30 pm: Meeting ID 948 1513 8824
Originally published September 25, 2020