by Kaitlin Colleary and Amy Sprague
September 25, 2020
We are thrilled to honor Scherrer's legacy and generosity with this named fund that will help advance teaching, research and leadership in our department. – A&A Chair Kristi Morgansen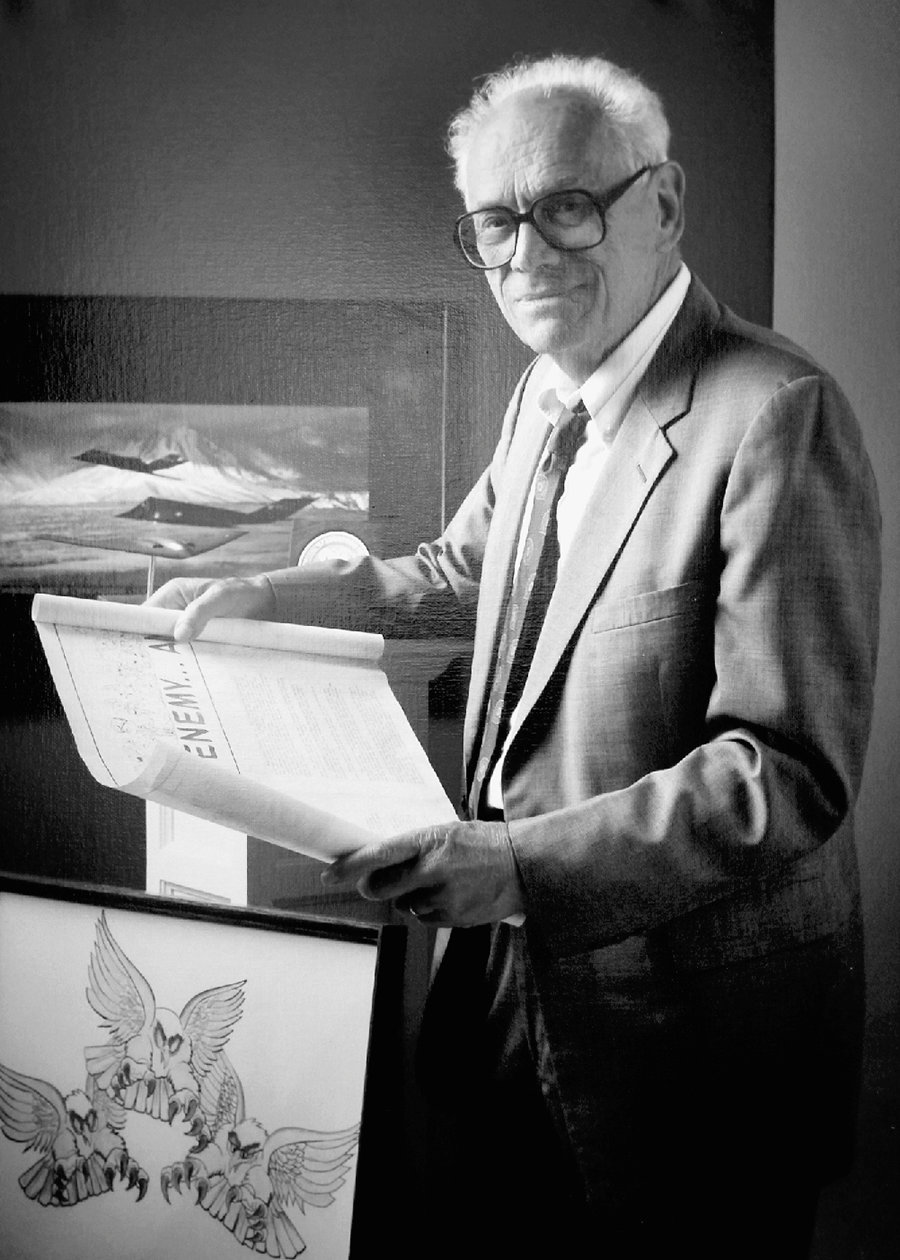 Last year, A&A Chair Kristi Morgansen received word that beloved alumnus Richard Scherrer (A&A '42) had sadly passed away. Scherrer was well-known to the department. Winner of the Distinguished Alumnus Award in 1995, his career highlights included Navy service, 13 years with NASA and 16 years as a lead aeronautical engineer with Lockheed Martin where he played a major role in the early development of the Northrop B2 Stealth bomber. Scherrer also spent several years working as a product design consultant for Disneyland. He famously developed the tracks and braking systems for the Matterhorn, Dumbo, Tea Party, Flying Saucer and Monorail rides. He was an associate fellow of AIAA and a member of the National Academy of Engineering.
And while the department treasured Scherrer, he clearly also treasured the department. Through his estate, he planned a surprise, unrestricted $100,000 gift. Morgansen, who has been working with the department leadership team to secure new funding to recruit, support and retain faculty talent, saw this gift as a wonderful opportunity. 
Morgansen explains, "Faculty support funds help us attract the best and brightest educators and researchers to the UW as we compete in the market with the top aerospace programs. I can't emphasize enough how grateful we are to create the Richard Scherrer Endowed Fund for Faculty Support in Aeronautics & Astronautics. We are thrilled to honor Scherrer's legacy and generosity with this named fund that will help advance teaching, research and leadership in our department."
Together we will
The William E. Boeing Department of Aeronautics & Astronautics has dedicated a limited pool of matching funds to encourage the creation of other new endowed faculty support funds. If you would like to learn more about supporting this critical funding priority through philanthropy, please contact Kaitlin Colleary, Associate Director of Advancement for A&A, at kaitcoll@uw.edu or 206-685-6192. Kaitlin is also available to assist with estate planning.