July 7, 2020
The William E. Boeing Department of Aeronautics & Astronautics is pleased to announce the inaugural cohort of students honored by our department-wide Student Excellence Awards.
Starting in the 2019-20 academic year, the department launched a set of awards to recognize outstanding contributions from students in three critical arenas of academic work -- Research, Teaching and Service. Students were nominated by their faculty supervisors, peers and students. Nominations included in-depth statements and supporting materials that were reviewed by members of the department faculty. Department Chair and Professor Kristi Morgansen then received and enthusiastically supported the committees' recommendations for final honorees.
Meet the 2020 recipients of the A&A Student Excellence Awards!
Excellence in Doctoral Research
This award recognizes distinguished achievements and sustained progress in research while pursuing a PhD in our department. Major selection criteria include overall quality of research, significance of the work to the department and to the field and publications and professional presentations pertaining to the research.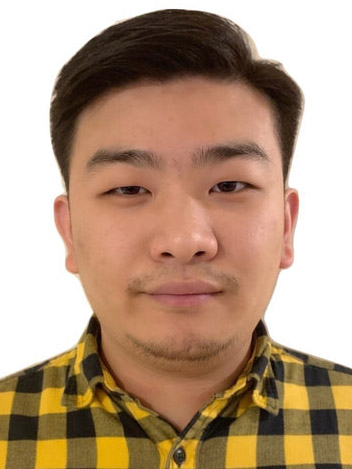 Yao Qiao is a fifth-year PhD student who has made outstanding contributions to the science and technology of composite materials. He is the author of five peer-reviewed scientific articles published in the best international journals in mechanics and composites, with five more recently submitted journal articles, and six peer-reviewed contributions in conference proceedings. In 2017, his conference paper was selected as the sole representative for the U.S. in the Tsai Best Paper competition held at the International Conference on Composite Materials where he was awarded second place among students world-wide. Yao's work has clarified the importance of size effects and introduced proper analytical and computational models for their simulation and use in structural design. "Overall, Yao is arguably one of the best young researchers I have ever met," says his PhD adviser, Professor Marco Salviato. "He is not only extremely bright, hard-working and motivated, but, most importantly, creative and independent. He has deep knowledge of structural mechanics, continuum mechanics, linear and nonlinear fracture mechanics, numerical methods and computer simulation." Professor Richard Wiebe in Civil and Environmental Engineering, who serves on Yao's doctoral supervisory committee, concurs, saying, "Yao's research is at the forefront of the technical understanding of the behavior of polymer composites. He has developed a well-rounded experimental and computational approach that will serve him well in his future career."
Additional nominees for the 2020 Excellence in Doctoral Research Award included Siavash Alemzadeh, James Koch, Danylo Malyuta, and Taylor Reynolds.
Excellence in Teaching
This award recognizes sustained commitment to and distinguished achievement in classroom teaching. This may include the ability to communicate material in an effective way, facilitating students' progress toward becoming independent problem solvers, the use of inclusive teaching practices that support all students and developing and using innovative teaching tools/techniques.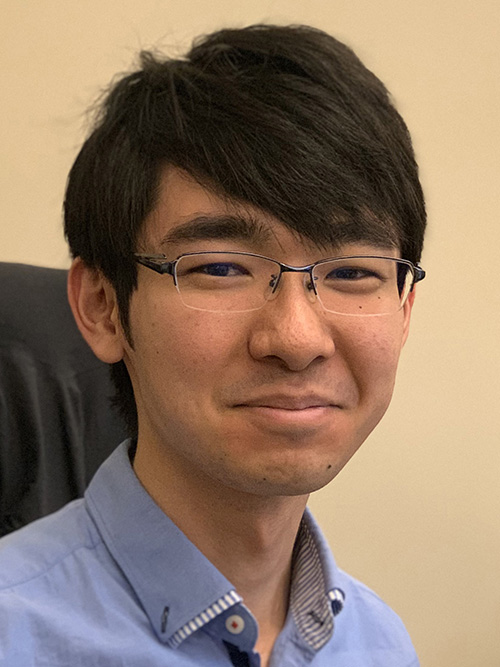 Yasuhiro Miyazawa was nominated for this award by a group of seven (!) people including faculty and students. As a further testament to his contributions, Yasuhiro received a perfect score of 5.0 in student course evaluations as the sole TA for two large and highly demanding junior courses: Aerospace Structures-I and –II. The evaluations noted, "Yasuhiro's excellent teaching skills, care for all levels and backgrounds of students and dedication to students' learning." His office hours were very efficiently run and organized. If there were many students, Yasuhiro would poll the room to see which would be more useful: briefly covering homework questions in order, or if one particular problem was an issue for most students, he would cover that first. With a smaller group, he would respond to individual questions on the white board, affording everyone an opportunity to learn. His explanations were clear and detailed, breaking them down into steps and then sub-steps. To accommodate all students, Yasuhiro made himself available and responded to queries by email and phone outside of his usual office hours. On top of adeptly managing his TA duties, Yasuhiro mentored eight undergraduate research interns, who, under his mentorship, have submitted a conference proceeding to the 2020 AIAA Regional Student conference. Yasuhiro clearly stands out for his teaching skills, efficiency, and enthusiasm.
An additional nominee for the 2020 Excellence in Teaching award was Kathryn Tidwell.
Excellence in Service
This award recognizes consistent commitment to and achievements in furthering our department's public service mission. This can include advancing an inclusive climate and culture, providing public outreach and education, leadership in student organizations or activities and/or mentoring of students.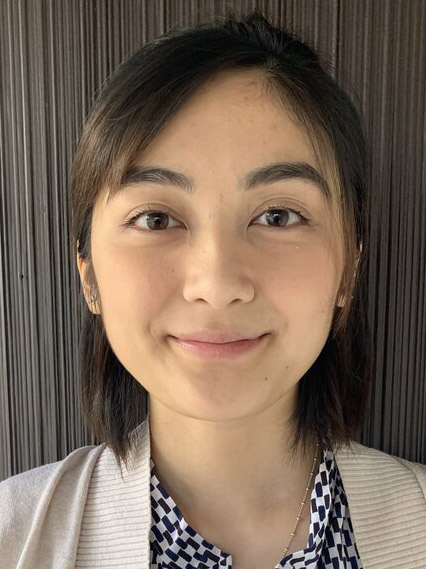 Kristina Dong is a service-minded leader within A&A and the UW. Kristina served on the Propulsion leadership team for the Society for Advanced Rocket Propulsion (SARP), promoting an inclusive culture on the team by being an involved, flexible and energetic member, helping others with their tasks and providing constructive feedback in one-on-one meetings. Next year, Kristina will take on the role of SARP Project Manager. In addition, Kristina is both a mentor and Secretary for the UW Society of Women Engineers. She also shows her dedication to helping younger women in aerospace by mentoring and organizing events for other undergrads and high school students in the Society of Women Engineers. Fellow student, Cat Hannahs, says, "Kristina is a thoughtful, strong, and inclusive leader and uses her skills to raise others up. She is dedicated to leading and helping her members on SARP and mentoring within the UW Society of Women Engineers." Kristina was selected for the A&A Undergraduate Service Award for her support and leadership of fellow students and for advancing inclusivity in engineering.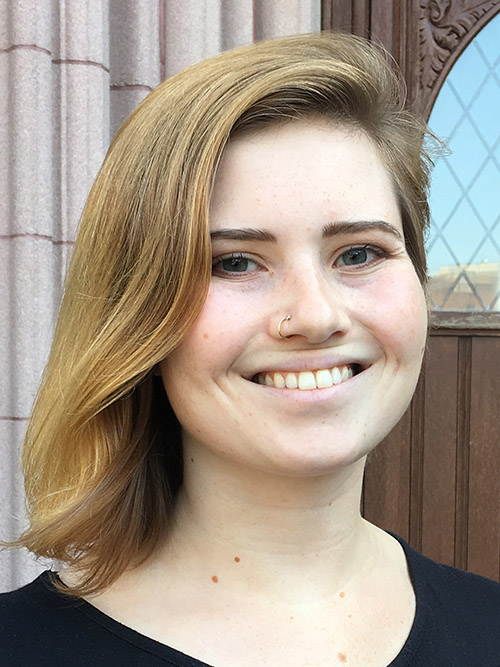 Eleanor Forbes has brought a service-minded spirit to A&A for many years -- first as an undergraduate and then as doctoral student. Ellie is the founding president of A&A's Women of Aerospace. She formed this club to provide a support network for female aerospace students at the UW and to encourage young girls and women to pursue careers in aerospace. Women in Aerospace and Ellie herself provide STEM outreach for elementary, middle, and high schoolers. She has coordinated with schools, the Museum of Flight, and Girl Scout troops to talk to young women about the excitement inherent in aerospace. Ellie also serves as a mentor to undergraduates in the department. She has been a tour guide for her lab, adroitly tailoring her presentations to audiences ranging from eight-year-olds to scientists from national agencies. In an effort to generate greater camaraderie among students, Ellie implemented research "happy hours" allowing students to interact socially and professionally. These successful events bring together students from every discipline within A&A and have created a more cohesive community. "The department will lose a terrific science communicator when Ellie graduates," says fellow student, Anna Sheppard, "but they will gain an ambassador to demonstrate exactly the kind of technical prowess that students in A&A learn."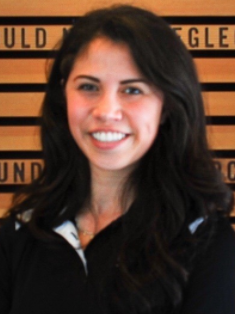 Hannah Schnelz demonstrates service as a volunteer in a variety of roles within the department and the broader community. As outreach coordinator for the UW student chapter of the American Institute of Aeronautics and Astronautics, Hannah coordinates aerospace events for the greater Seattle community, including local schools, science fairs and community groups. She also serves as a tour guide during Raisbeck Aviation High School's annual visit to A&A. Hannah has participated in student panels to help them learn more about the A&A major. She recently made a presentation to a UW STARS class (UW engineering students who are often the first in their families to attend college and/or come from low socio-economic backgrounds) to introduce them to aerospace engineering. Stanley Choi, Academic Adviser for Undergraduate Programs, says of Hannah, "Outreach in the community is often at the forefront of Hannah's mind and it is pleasure to see such dedication from such a selfless individual." Hannah's commitment to furthering interest in aerospace engineering among young students and the community at large make her an outstanding recipient of the A&A Undergraduate Service Award.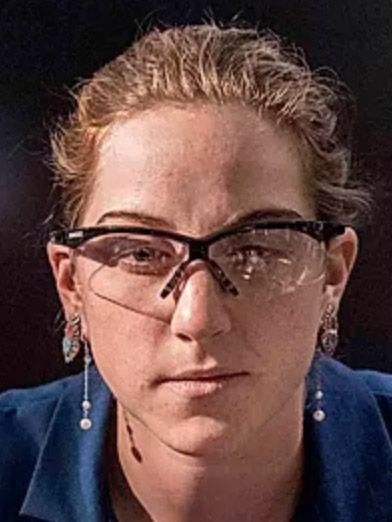 Anna Sheppard consistently demonstrates an exceptional level of service to the A&A department and the community. Anna is a founding member and Treasurer of A&A's Women in Aerospace and works to promote gender diversity in engineering. She has organized outreach efforts throughout Seattle to engage elementary and middle school girls in science and engineering, serving as a strong role model herself. She spearheaded a recent collaboration with the Burke Museum, giving visitors an opportunity to build 3D rockets; this successful activity resulted in a $5,000 donation from Aerojet Rocketdyne to Women in Aerospace. Anna has also consistently provided a high level of service within the department. She has served as the graduate student representative on the Graduate Committee, acted as a representative at the Museum of Flight Women Fly event, participated in UW WISE conferences, volunteered at UW Discovery Days and organized student journal article clubs. In addition, Anna filled in as the instructor for the undergraduate thermodynamics class for an entire quarter. "It is clear from her involvement in department activities that Anna has a strong desire to improve graduate student life in the department for future generations," says Anna's PhD adviser, Professor Justin Little.
Additional nominees for the 2020 Excellence in Service Award included Sierra Adibi, Dillon Foight, Seunghyun Ko, Jacob Rork, Elaine Xiong.