Amy Sprague
November 5, 2019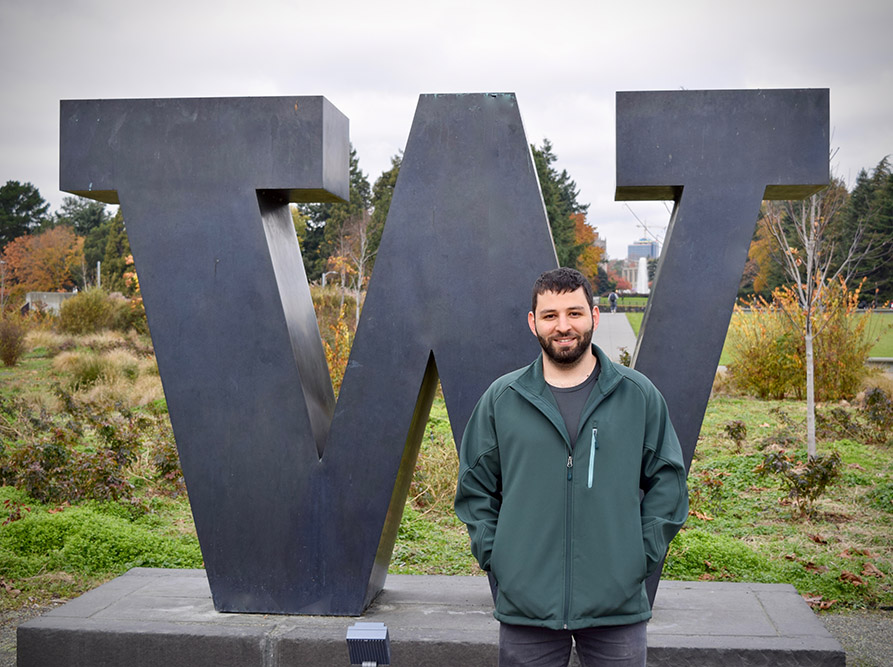 Mohammad Al Jarrah thought his career was set in the Royal Jordanian Air Force. His excellent scholarship in high school and a passion for math earned him a coveted path toward becoming an officer and paid tuition for an engineering degree. But delays in the start of his program landed him in a year of basic training with time to reflect that even with an engineering degree, he would not be able to advance past maintaining technology or equipment developed elsewhere. With little native industry, Jordan has few real engineering positions.
Mohammad did continue with his paid education and received an undergraduate engineering degree in five years, graduating at the top of his class. But during his final year, the doubts sown during his basic training only grew. But options were few. Unemployment is high in Jordan, reaching 40% for youth even with university degrees, with even higher rates for those in medicine and engineering. The military route would have guaranteed him employment and prestige as well.
Mohammad wanted a different future. He wanted to innovate and apply math to engineering challenges. So not only would Mohammad have to leave the military, but he would have to leave Jordan.
Leaving the Royal Jordanian Air Force is expensive. He was initially told he would have to repay close to $55,000 of college tuition, though the final number came down to half of that. This decision baffled his friends and disappointed his family.
"No one supported me at first, " he says. "I am not from a wealthy family, and I am one of seven siblings. This was a big deal, and no one could understand my decision. I wanted more options even though I did not know what those options were at the time."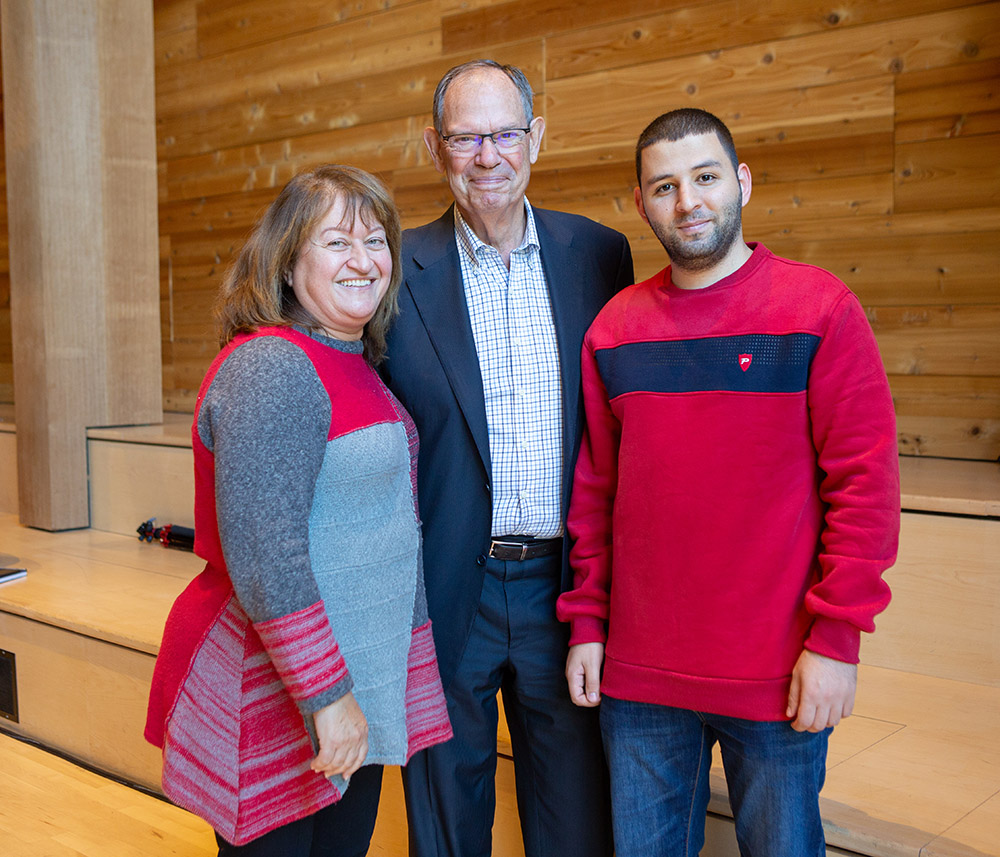 One of Mohammad's professors encouraged him to apply for a University of Washington aerospace fellowship. Though he was hesitant due to his rudimentary English ability, the professor was adamant that he would be a good candidate. The effort paid off when Mohammad was awarded the Condit Fellowship in Aeronautics & Astronautics, which provided a lifeline for him to pursue graduate studies in the U.S. at the UW.
While he still has to repay the debt to the military for his college education, he could come to the UW for graduate school without incurring more debt. With the legitimacy that the fellowship offered, Mohammad's parents were willing to sell the family home, but an uncle in Jordan offered to pay the initial lump sum he owed the military and some of his expenses to come to the UW. Mohammad is currently making monthly payments to the military and will pay his uncle back.
He is now pursuing his masters in aeronautics and astronautics. His English has improved dramatically over the past year. His professional future is not certain because the major US-based aerospace employers only hire U.S. citizens due to security constraints.
He has, however, found a community in the Robotics, Aerospace, and Information Networks (RAIN) Lab under Professor Mehran Mesbahi. In the RAIN Lab, Mohammad is exploring how machine learning techniques can be used in the context of control theory and its applications for autonomous systems, particularly guaranteeing stability and performance. Mesbahi said of him, "Mohammad is extremely dedicated to his education and is doing exceptionally well here at the UW. He is eager to learn, loves to explore research ideas, and is very motivated to excel as a researcher."
Mohammad has not visited Jordan since his arrival to Seattle in fall 2018. He says, "I want to start my life as soon as I can without debt, so I can't spend money to visit now. Fortunately, we video chat, and I can show my family this beautiful campus."
Of the philanthropists who established the fellowship Geda and Phil Condit, A&A alum and retired Boeing president and CEO, respectively, Mohammad said, "The Condits saved my life. I couldn't have stayed in the military, and my most likely outcome would have been unemployment. I was incredibly lucky. And now, I am working so hard for my future."