A&A's Meera Unadkat interned at Virgin Orbit through Brooke Owen's Fellowship
Amy Sprague
October 8, 2018
"Every day I got to wake up, go to work, and watch a rocket being built right in front of me." – Meera Unadkat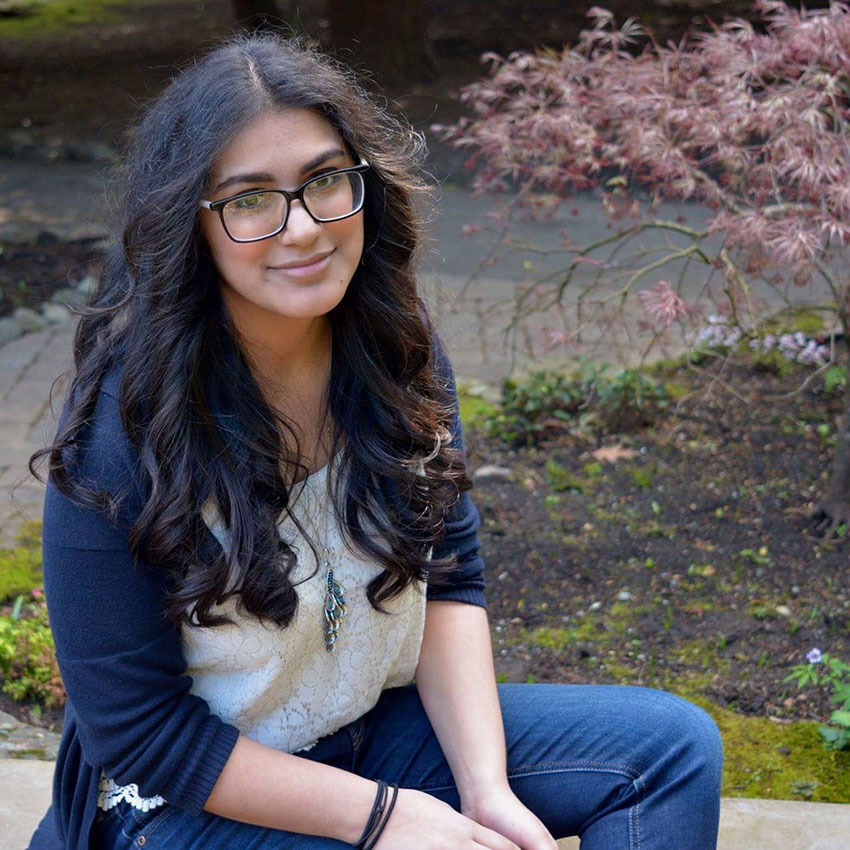 The first thing Meera Unadkat, a 2018 Brooke Owen's fellow, would like her fellow women students in the Aeronautics and Astronautics Department (A&A) to know is that the deadline for applications for the next cohort of Brooke Owen's fellows is coming up on November 6. "Last year, we had two UW Brooke Owen's fellows out of the pool of forty, so I would love to see us represented again in 2019," reports Unadkat.
Unadkat, an A&A senior and Roy and Irene Grossman Scholar, had a great experience this summer working at Virgin Orbit, a match made by the Brooke Owens Fellowship. Virgin Orbit is a small satellite launch company in the process of building a rocket called LauncherOne, which will launch a satellite at most the size of a large refrigerator.
Says Unadkat, "Every day I got to wake up, go to work, and watch a rocket being built right in front of me." She worked as a structures engineering intern, her main job being to test fasteners used on LauncherOne. In order to examine the exact torque versus tension relationship, Unadkat designed a test for the LauncherOne bolts, using flight accurate fasteners in order to ensure the recorded data was as precise as possible. Unadkat also examined the relaxation of fasteners over time.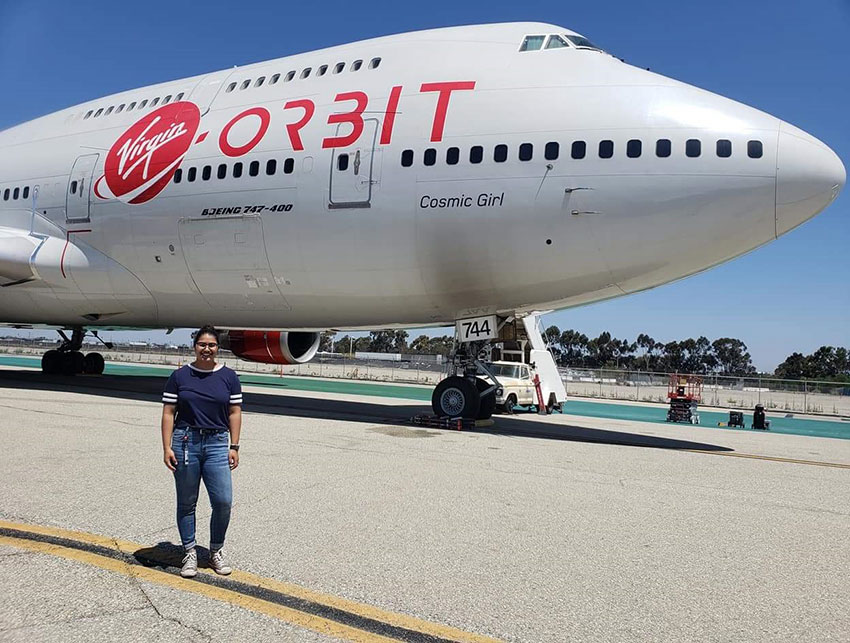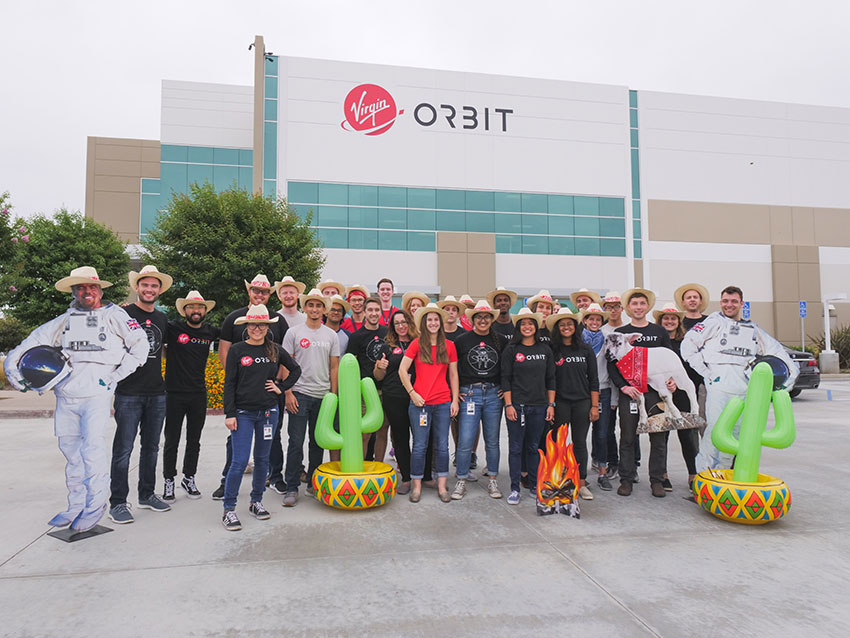 Unadkat says her A&A training helped prepare her for work at Virgin Orbit. She says, "My first time experiencing composites research was in Professor Tony Waas' lab after sophomore year. We were working on studying microcracks in composite samples under tension. Then last year, I transitioned to Professor JK Yang's "origami lab," which helped a lot to prepare for the structures work Virgin Orbit required." Unadkat also credits SARP (the Society for Advanced Rocket Propulsion club here at UW) with giving her hands-on experience in manufacturing composites.
To learn more and apply for the Brooke Owens Fellowship, please visit http://www.brookeowensfellowship.org.