Chair's Distinguished Seminar Series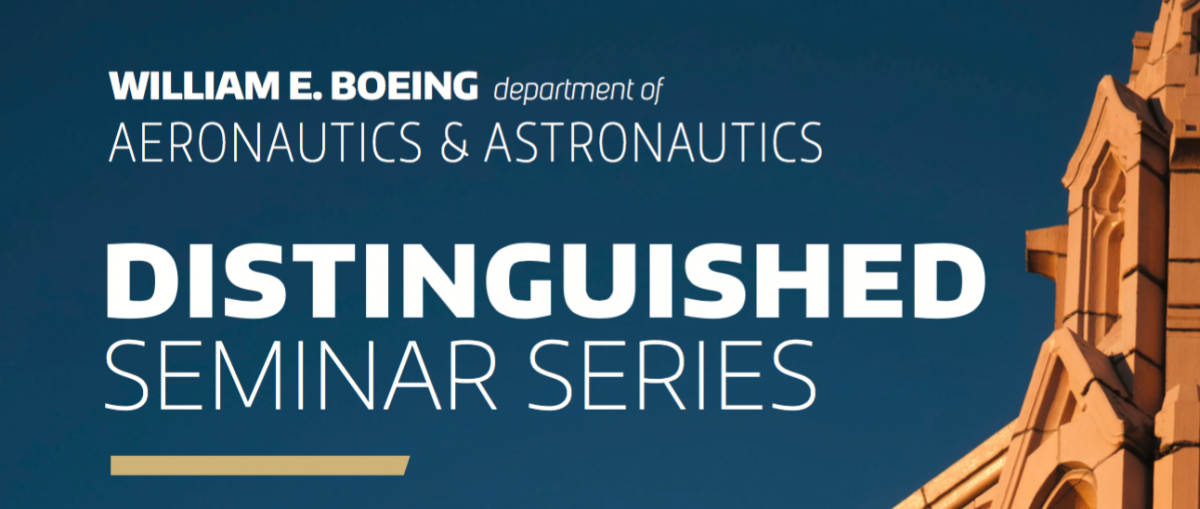 The Chair's Distinguished Seminar Series brings scholars of national and international reputation who have made an impact in the field of aerospace engineering and beyond. This seminar series will cover a diversity of topics of current interest to those in academia, industry and the general public. It is our hope that these monthly seminars will encourage an exchange of ideas and bring aerospace engineering and science to the forefront.

William E. Boeing Department of Aeronautics & Astronautics
Distinguished Seminar Series:
Autumn 2017 Series
Mondays, 4-5pm
Johnson Hall 075
UW Campus, Seattle WA
Visitor RSVP (free): RSVP
Help us share this event: Facebook Event Page
Download AUTUMN 2017 Distinguished Seminar Series Poster
We welcome our Distinguished Guests: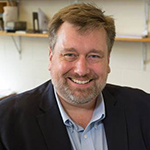 10.09.17 | DR. MASON PECK
Mechanical and Aerospace Engineering 
Cornell University
Talk Title: Democratizing Space: Technology Priorities for Sustainable Science and Exploration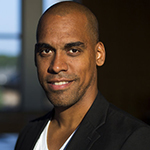 10.16.17 | DR. MATTHEW JOHNSON-ROBERSON 
Naval Architecture & Marine Engineering
Electrical Engineering & Computer Science
University of Michigan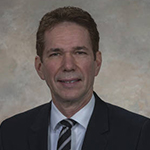 10.30.17 | DR. PAUL MCCONNAUGHEY
Associate Director, Technical
NASA Marshall Space Flight Center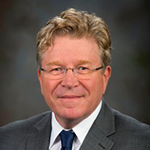 11.06.17 | DR. ERIC PATERSON
Aerospace and Ocean Engineering
Virginia Tech 
Talk Title: "At the Intersection of Aerospace and Ocean Engineering:  Ocean Remote Sensing and a New Explanation for Persistent Ship Wakes"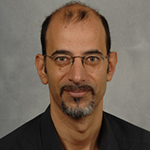 11.20.17 | DR. PANAGIOTIS TSIOTRAS
Aerospace Engineering
Georgia Tech
Talk Title: "Recent Advances on Optimal Motion Planning for Autonomous Systems"
PAST SPEAKERS IN 2016-2017
Carlos E.S. Cesnik (U Mich) | 5/22/17 - Flyer
Christopher S. Lynch (UCLA) | 5/15/17 - Flyer
Gretar Tryggvason (Notre Dame) | 5/8/17 - Flyer
Geoffrey Spedding (USC) | 5/1/17 - Flyer
Angela Schoellig (U. Toronto) | 4/24/17 - Flyer
Marco Ceze (Amazon Prime Air) | 4/17/17 - Flyer
Thomas Jarboe (U. Washington) | 4/10/17 - Flyer
Krishnan Mahesh (U. Minnesota) | 4/3/17 - Flyer
Aaron Ames (Caltech) | 3/27/17 - Flyer
Satya Atluri (Texas Tech) | 3/6/17 - Flyer
Norman Wereley (U. Maryland) 2/27/17 - Flyer 
Lars Blackmore (SpaceX) | 2/13/17 - Flyer
Richard Wirz (UCLA) | 02/06/17 - Flyer 
Philippe H. Geubelle (U Illinois at Urbana-Champaign) | 01/30/17 - Flyer
Daniel Inman (U-Mich) | 01/23/17 - Flyer
Morteza Gharib (Caltech) | 12/05/16  -  abstract not available
PAST SPEAKERS IN 2015-2016