Design, Build, Fly
| | |
| --- | --- |
| Each year UW students participate in the AIAA Design/Build/Fly competition. The contest provides a real-world aircraft design experience for engineering students by giving them the opportunity to validate their analytic studies. Student teams design, fabricate, and demonstrate the flight capabilities of an unmanned, electric powered, radio controlled aircraft that can best meet the specified mission profile. To encourage innovation and maintain a fresh challenge, the design requirements and performance objective will be updated for each new contest year. The changes will provide new learning opportunities, while allowing for the application of technology developed by the teams from prior years. | Students at the 2014 competition in Wichita, KS |



The UW's entry for the 2013 DBF competition

Typically, 3-5 students to participate in the actual flight competition which is held in various locations throughout the United States to represent the UW in an international competition and fly-off.

DBF is a sponsored activity within the William E. Boeing Department of Aeronautics and Astronautics and is open to all students at the University of Washington.

For more information or to participate, please contact the DBF faculty advisor, Dr. Christopher Lum.
Sponsors
Many of these efforts are made possible through generous sponsorship from the following entities
Past Competitions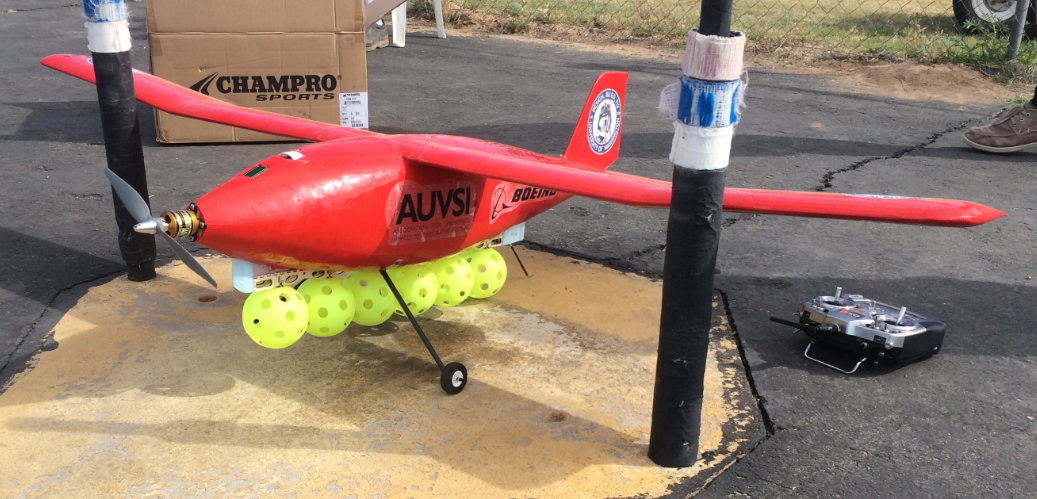 2014 - 2015
This year the team was tasked with developing an aircraft to remotely deploy sensors. The aircraft needed to carry both internal cargo as well as external, deployable sensors.
Competition Location: Tucson, AZ Final Results: 22nd place (out of 100)
---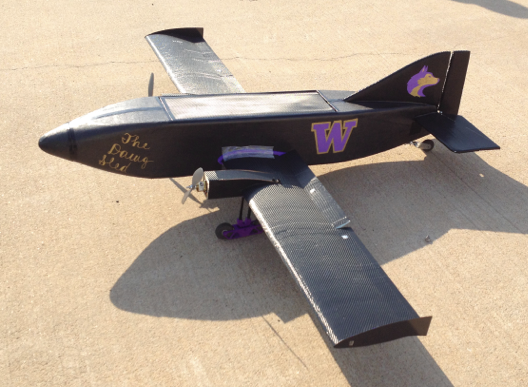 2013 - 2014
The theme for this year's competition was "Back Country Rough Field Bush Plane".  Teams were tasked with designing an aircraft for back country operations such as medical transport, cargo delivery, and rough runway operations.  The UW's "Dawg Sled" was manufactured using novel techniques such as 3D printing and composite structures.
Competition Location: Wichita, KS
Final Results: 30th place (out of 80)
---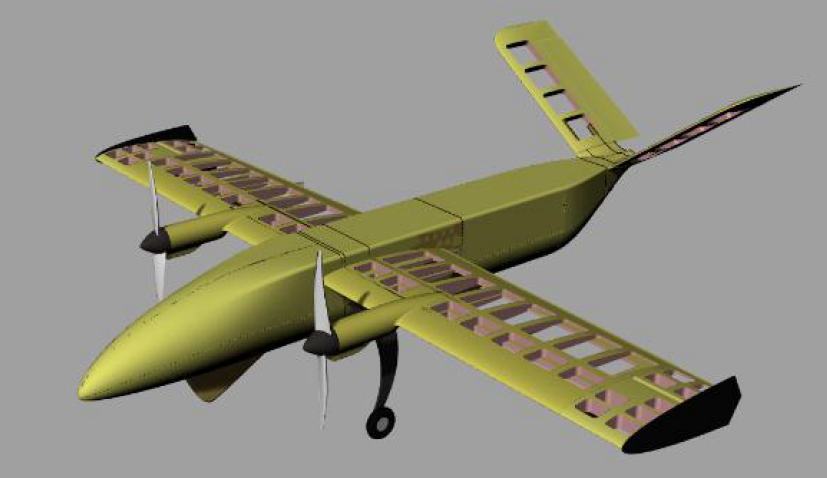 2012 - 2013
The UW design, built, and flew a "Joint Strike Fighter" aircraft with internal payload capability.  The competition consisted of missions involving short take-off and landing, stealth missions, and strike missions.  The "DawgAir 313" was designed to meet these design requirements using a unique morphing wing technology.
Competition Location: Tucson, AZ
Final Results: 32nd place (out of 81)
---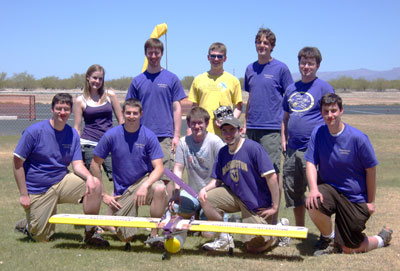 2010 - 2011
The contest theme this year as a "soldier portable UAV".  The airplane had to fit in a commercially available suitcase meeting airline carry-on requirements.  Teams then competed in various military themed missions and as usual, the total score was a product of the flight scores and written report scores.  The UW DBF team participated with the "Puget Sound Barrier" and placed within the top 1/3 of competitors.
Competition Location: Tucson, AZ
Final Results: 24th place (out of 82)
---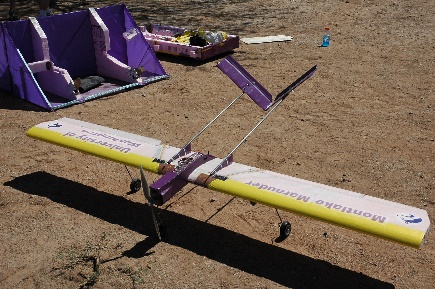 2009 - 2010
This year's competition involved designing an aircraft to accommodate a random assortment of payloads.  While the UW was able to construct and submit a final report for "Da Dawgsled", technical issues prevented any competition flights of the aircraft, dramatically impacting the final score.
Competition Location: Wichita, KS
Final Results: 51st place (out of 69)
---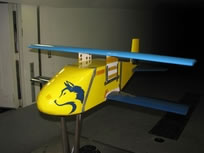 2007 - 2008
The primary design objective for this year was to accommodate a random payload combination composed of passengers and cargo pallets.  Teams were assigned payload manifests at random and scoring was based on performance during these runs.  The UW successfully design, built, and flew "The Growler", a unique bi-plane configuration with high speed and payload capacity.
Competition Location: Wichita, KS
Final Results: 18th place (out of 60)