This form is for non-employees (e.g. MS students conducting research) in the department of aeronautics & astronautics.
You must use your UW NetID email address to complete the form
You are required to submit the form every day you come to work on campus

Not sure if you should be on campus? Consult the flowchart below.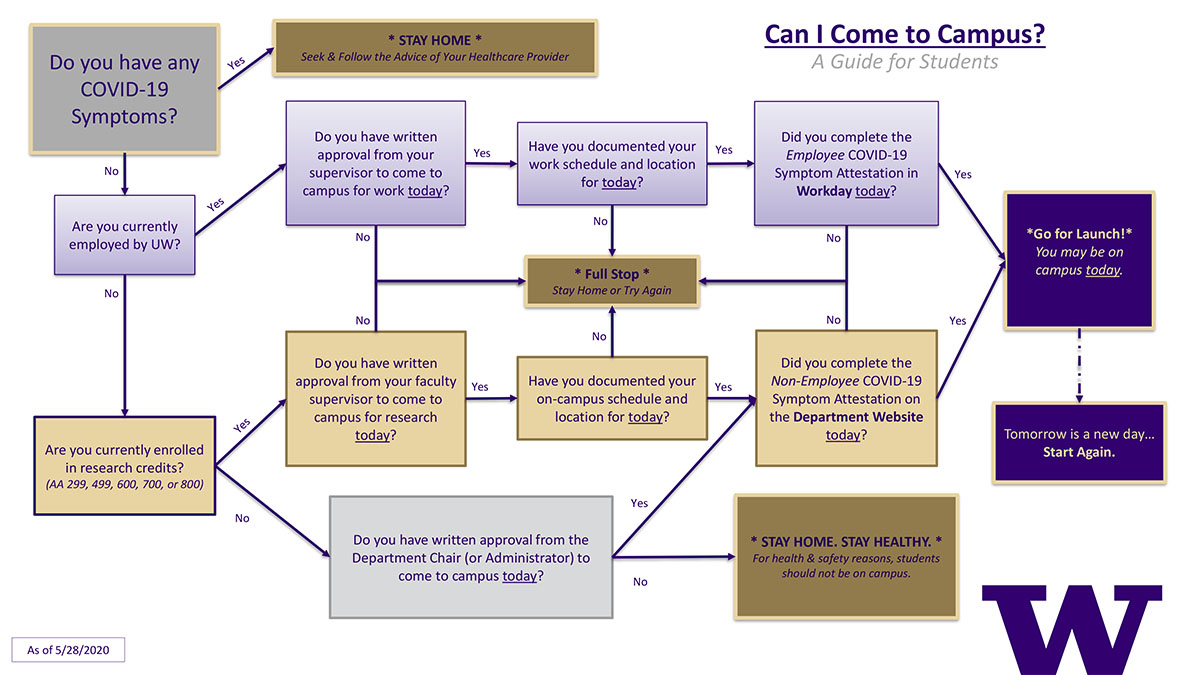 If you are a UW employee, complete your Working On-Site Attestation in Workday.